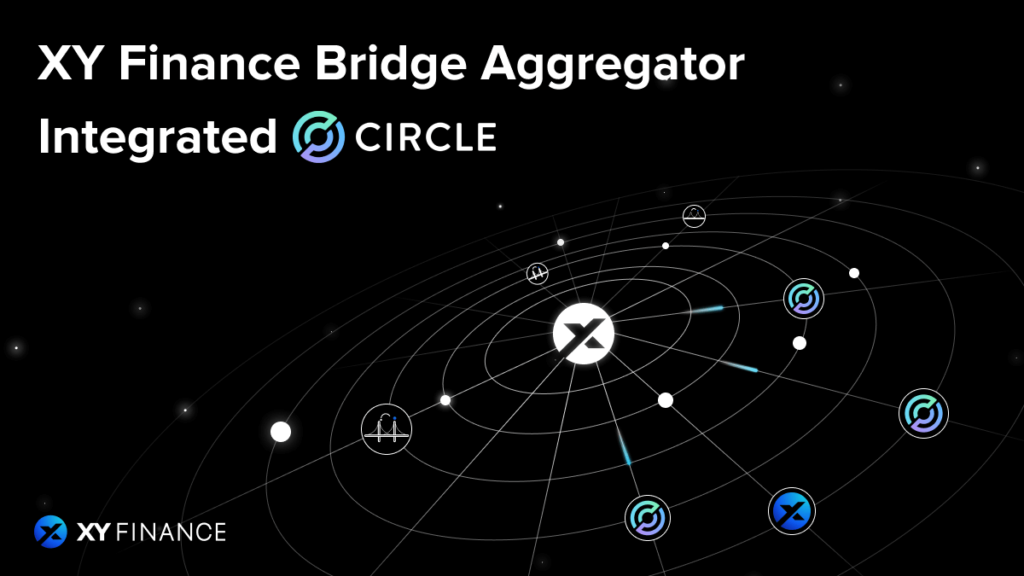 TL;DR
XY Finance has integrated Circle's CCTP (Cross-Chain Transfer Protocol), offering enhanced liquidity and quotes on Arbitrum, Avalanche, Ethereum, OP Mainnet.
XY Finance is a Cross-Chain Bridge Aggregator with its own bridge. 
CCTP is a cross-chain protocol developed by $USDC issuer Circle.
With this integration, users can enjoy greater stability in liquidity, access more cross-chain routes, and benefit from more cost-effective quotes hassle-free.
XY Finance Bridge Aggregator x Circle CCTP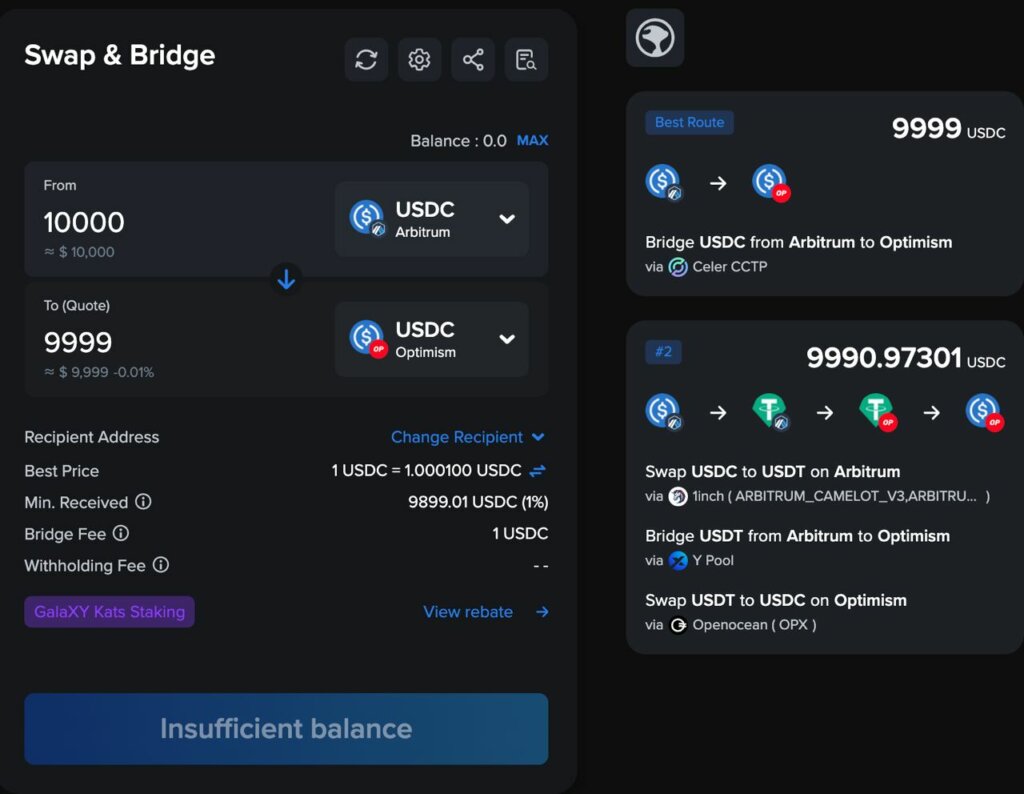 XY Finance is dedicated to providing users with a top-notch cross-chain experience. Our ongoing efforts are centered on achieving this goal. We previously integrated Celer cBridge and Synapse, and also developed our own bridge pool. Now, we're excited to announce the addition of Circle CCTP to enhance our cross-chain services. This integration brings benefits like improved liquidity stability, access to a wider range of cross-chain options, and more cost-effective quotes for users.
Users can effortlessly access aggregated liquidity and perform swaps & bridges for any tokens across numerous decentralized exchange networks and bridges, covering multiple blockchains via XY Finance.
Developers can simply integrate XY Finance's all-in-one bridge aggregator API and combine your projects, making your business multichain with highest cross-chain interoperability.
To know more about XY Finance Bridge Aggregator
🔗 XY Finance's Enhanced Bridge Aggregator with More DEXs & More Bridges, Connecting All EVM Chains
🔗 To know more about other bridges XY Finance integrated
XY Finance x Synapse: Maximize Liquidity & Diversify Routes on Multiple EVM Chains
Introducing Circle CCTP: Unifying Liquidity in Web3
In the world of cryptocurrencies and blockchain, the ability to move assets across different chains is essential. Circle, the issuer of USDC, has introduced the Cross-Chain Transfer Protocol (CCTP) to streamline and enhance this process. Let's delve into what CCTP is all about and how it's poised to revolutionize cross-chain transfers.
Background: The Challenge of Cross-Chain Transfers
Before CCTP, users and developers had to rely on conventional "lock-and-mint" bridges to move USDC between chains. This method involved locking native USDC on a source chain, creating synthetic or bridged USDC on the destination chain, and often resulted in fragmented liquidity and a less-than-optimal user experience.
CCTP: A Game-Changer for Cross-Chain Transfers
Circle CCTP takes a different approach, one that enhances security and efficiency. With this protocol, native USDC is burned on the source chain and then minted in an equivalent amount on the destination chain. This native "burn-and-mint" process ensures that USDC moves securely across chains while maintaining the same dollar reserves.
Key Benefits of CCTP:
Natively Interoperable USDC: CCTP facilitates secure USDC transfers between blockchains via native burning and minting, eliminating the need for synthetic versions.

Maximum Capital Efficiency: Say goodbye to liquidity fragmentation and subpar user experiences. Apps built on CCTP offer a highly secure and capital-efficient way to transact across multiple blockchains.

Permissionless and Composable: Developers can integrate CCTP into their applications, wallets, or bridges. It's a low-level primitive that can be extended to meet specific needs, allowing users to move USDC seamlessly within supported ecosystems.
The Future of Cross-Chain Transfers
Circle CCTP represents a significant step forward in enabling unified liquidity across blockchains. By simplifying the user experience and enhancing security, it paves the way for a more mainstream and interconnected Web3 ecosystem. XY Finance is thrilled to partner up with Circle CCTP as a bridge aggregator to offer a more user-friendly approach for transferring assets on the blockchains! More exciting features are on the way, stay tuned 🔥
About Circle
Circle, a global financial technology company, is dedicated to revolutionizing the movement of money for increased accessibility, inclusivity, and efficiency, thereby driving economic prosperity worldwide. They prioritize transparency, stability, and regulatory engagement, working in partnership with leading global financial firms and setting high operational standards for responsible, sustainable growth.
More About Circle
Website | Twitter | Discord | Documents
---
About XY Finance
XY Finance is a cross-chain interoperability protocol aggregating DEXs & Bridges. With the ultimate routing across multi-chains, borderless and seamless swapping is just one click away.
XY Finance Official Channels
XY Finance | Discord | Twitter | Telegram | Documents | Partnership Form