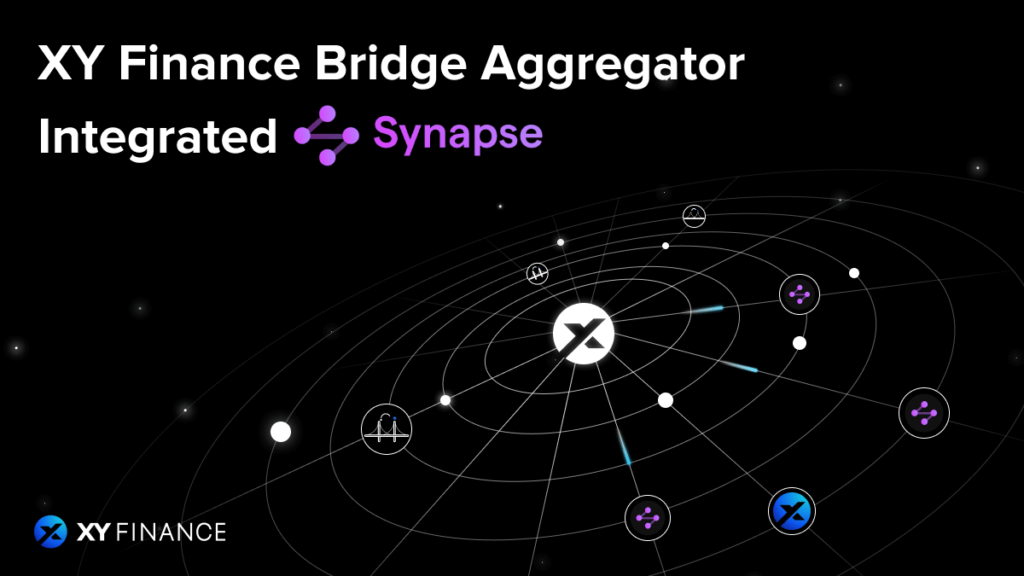 TL;DR
XY Finance is a Cross-Chain Bridge Aggregator with its own bridge.
Recently, as a commitment to offer the best cross-chain experience, XY Finance has integrated the Synapse bridge along with Celer cBridge & Circle CCTP.
With this integration, users can experience greater stability in liquidity, access more cross-chain routes, and benefit from more cost-effective quotes.
XY Finance Bridge Aggregator x Synapse Bridge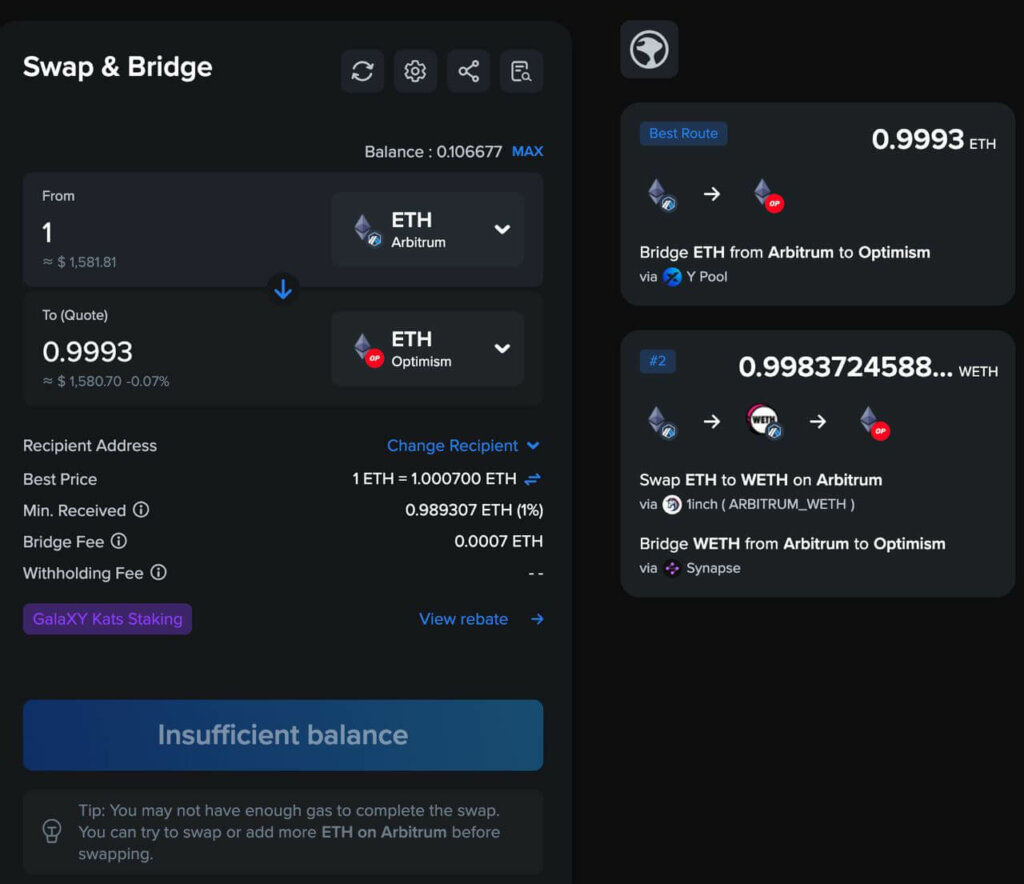 XY Finance is dedicated to delivering a superior cross-chain experience. While we previously supported our own bridge (yBridge) and cBridge, our recent integration with Synapse's Bridge elevates our services.
Users can effortlessly access aggregated liquidity and perform swaps & bridges for any tokens across numerous decentralized exchange networks and bridges, covering multiple blockchains via XY Finance.
Developers can simply integrate XY Finance's all-in-one bridge aggregator API and combine your projects, making your business multichain with highest cross-chain interoperability.
To know more about XY Finance Bridge Aggregator & the bridges we integrated
🔗 XY Finance's Enhanced Bridge Aggregator with More DEXs & More Bridges, Connecting All EVM Chains
Why Synapse as XY Finance's Bridge Partner
Synapse supports 16 chains, encompassing both Layer 1 and Layer 2 networks like Ethereum, BSC, Polygon, Avalanche, Arbitrum, and Optimism. In October 2023, it boasted over $42 billion in bridged assets and $106 million in total value locked. Given its deep liquidity, broad support, and developer-friendly nature, Synapse is a crucial partner for XY Finance in the DeFi space. This integration will foster robust user circulation for both XY Finance and Synapse, creating a more comprehensive cross-chain environment.
Synapse Chain
Synapse Chain is an Ethereum-based optimistic rollup, built on the Syn OP Stack, offering fast and cost-effective transactions. Unique to its design, it communicates with other chains via the Synapse Interchain Network, ensuring rapid interchain transfers. It serves as the primary data hub for this network, logging all chain activities and settling data on Ethereum. This design enables developers to innovate interchain applications.
Synapse Bridge
Synapse Bridge is the premier product of the cross-chain communication network, facilitating seamless asset swaps across 15+ EVM and non-EVM blockchains. It offers Canonical Token Bridging for wrapped assets and Liquidity-based Bridging for native assets in cross-chain pools. Developers can harness the bridge to create comprehensive cross-chain DeFi solutions for DEXs, lending platforms, and yield aggregators, benefiting from deep liquidity and low fees. Gaining rapid popularity, Synapse Bridge now stands as a trusted choice for countless users including XY Finance.
Synapse Pool
Synapse boasts as many as 27 Liquidity Pools, which is why we emphasize its deep liquidity and diverse range of tokens for users to tailor their services according to their preferences. Users can earn profits by providing liquidity to their preferred liquidity pool.
nUSD and nETH are the driving forces behind Synapse's cross-chain infrastructure. Both are fully backed by the Nexus stablecoin liquidity pool and the ETH liquidity pool on Ethereum. For instance, when a stablecoin is bridged between Synapse-enabled chains, the funds are automatically converted to nUSD and bridged to the destination chain. Once there, this nUSD can be automatically exchanged for the local chain's native stablecoins using the corresponding nUSD pool.
About Synapse Protocol
Synapse is a cross-chain protocol connecting EVM and non-EVM chains via generalized message passing. It supports cross-chain asset movements, smart contract calls, and NFTs. By leveraging Synapse, developers can build natively cross-chain AMMs, lending platforms, derivative markets, yield aggregators, and more.
More About Synapase Protocol
Website | Twitter | Telegram | Discord | Documents
---
About XY Finance
XY Finance is a cross-chain interoperability protocol aggregating DEXs & Bridges. With the ultimate routing across multi-chains, borderless and seamless swapping is just one click away.
XY Finance Official Channels
XY Finance | Discord | Twitter | Telegram | Documents | Partnership Form