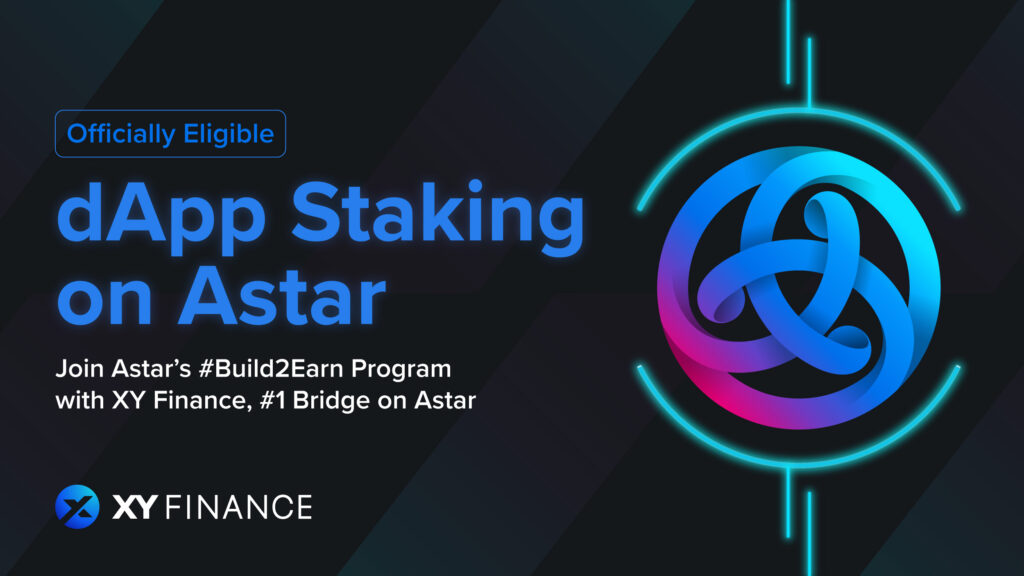 After becoming the #1 bridge on Astar according to DefiLlama, the team is excited to announce that XY Finance has been approved by the amazing Astar community to join Astar's #Build2Earn dApp staking program! XY Finance is committed to provide seamless cross-chain swap services to Astar communities and strives to open more gateways to users who have yet to experience Astar's promising ecosystem. In this article, we will go through what dApp staking is, why you should join us on Astar and how to use the dApp staking feature!
TL;DR
XY Finance has been approved by the Astar community to join Astar's #Build2Earn dApp staking program! Users can now stake $ASTR on XY Finance to support and earn more $ASTR. XY Finance will also get rewards from the dApp staking program and these rewards will be used for the Astar common goods and protocol operations. Join XY Finance, the #1 bridge on Astar in this #Build2Earn program!

How to join Astar's dApp staking program:
1. Get a minimum of 500 $ASTR, native token of the Astar Network
🔗 Read more about "How to Bridge Assets to Astar"

2. You need a substrate-based wallet
🔗 Read more about "Creating an Astar Wallet"

3. Ready? Set? Let's STAKE!
🔗 Stake your $ASTR on XY Finance & earn $ASTR on dApp Staking Portal

More details in the following article 👇

What is Astar Network?
Come on, you should know already 😉 Astar Network is the TVL Smart Contract Hub for WASM + EVM on Polkadot. Since winning its Parachain auction in January 2022, Astar Network has become the top Parachain in the Polkadot ecosystem in Total Value Locked and most Ethereum assets transferred over. Astar Network is the leading smart contract hub that connects the Polkadot ecosystem to Ethereum, Cosmos, and all major layer 1 blockchains. Astar Network supports dApps using multiple virtual machines including WASM & EVM to offer the best technology solutions and financial incentives via its #Build2Earn and Astar Incubation Program for Web3 developers to build on top of a secure, scalable, and interoperable blockchain.
What is dApp staking?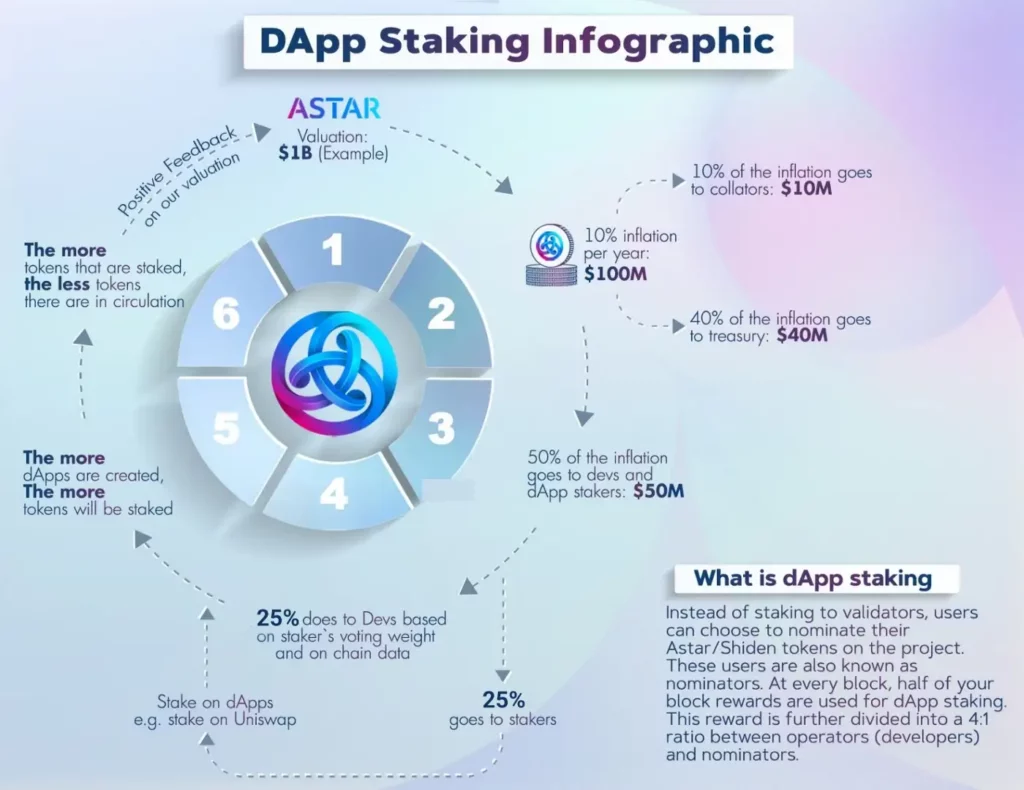 At its core, dApp staking is similar to staking on validators. The difference is that dApp stakers (nominators) can nominate their Astar tokens on dApps they want to support. At every block, a portion of the rewards goes to dApp staking. This reward is then divided between operators (developers) and nominators (stakers). Overall, this creates a powerful incentive for developers to build dApps on Astar and for nominators to support developers via dApp staking! As a dApp grows in popularity, more members of the community nominate the dApp, and this, in turn, enables the developers who built the dApp to receive a greater percentage of the block reward! In the next section, we will delve deeper into what XY Finance is going to do with these rewards.
🔗 Read more about Astar dApp staking on Astar Docs
dApp Staking Reward Usage Breakdown:
All rewards from dApp Staking will be used for the Astar common goods and protocol operations on Astar including but not limited to:
Liquidity Fund for Mining & Trading Competitions & New Astar User Subsidies (50%)
Boost Astar Y Pool APY
ASTR prize pool
Bridge fee rebate
Initial gas fee subsidy for Astar new users
Rebalance bridge liquidity pools to make sure Astar bridges work smoothly
Co-marketing Activities (30%)
Giveaways
AMAs
User Generated Content (UGC) campaigns
Ambassador programs
Bounties (15%)
Third-party smart contract audit
White-hat bounties
Insurance (5%)
Why you should join XY Finance on Astar #Build2Earn dAPP staking program?
Currently, XY Finance is committed to providing the best seamless cross-chain swap services to Astar users & projects including:
Cross-chain swap/bridge by combining Arthswap and our own bridge Y Pool.
One-stop Widget & API services to empower Astar projects.
Token batch sender XY Dispatcher, allows users and projects to send tokens to multiple addresses in one transaction only without any service fee.
Token Bridging, helping projects to mint/wrap Astar-version tokens and move into Astar. Meanwhile, we are also supporting Astar projects' multichain expansion by offering token bridging and seamless cross-chain services.
Subnet infrastructure service. We are ready to support Astar's rollup, subnet, and chain-related expansion plans.
Cross-chain NFT buying and Cross-chain token deposit (Under Development): Users can cross-chain swap NFT or cross-chain deposit/withdraw assets into Defi vaults/ farms in one transaction only.
The amount of rewards XY Finance will receive with the #Build2Earn protocol depends on the number of nominators. The more nominators we have, the more rewards we will receive to support our development efforts as well as Astar community. At the same time, you will receive up to 10% staking rewards by staking ASTR in our dApp.
How to join Astar dApp staking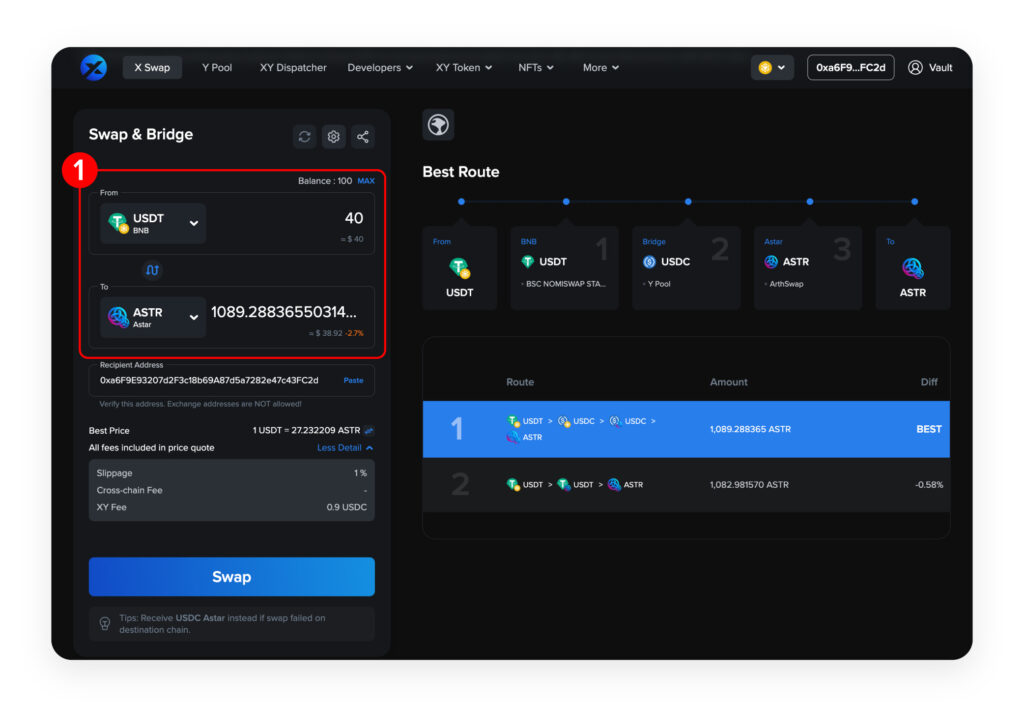 ⓵ Bridge your assets to $ASTR on Astar via XY Finance
You will need a minimum of 500 $ASTR (~18 USDC at the time of writing)
Check out "How to Bridge Assets to Astar" for more details & step-to-step tutorial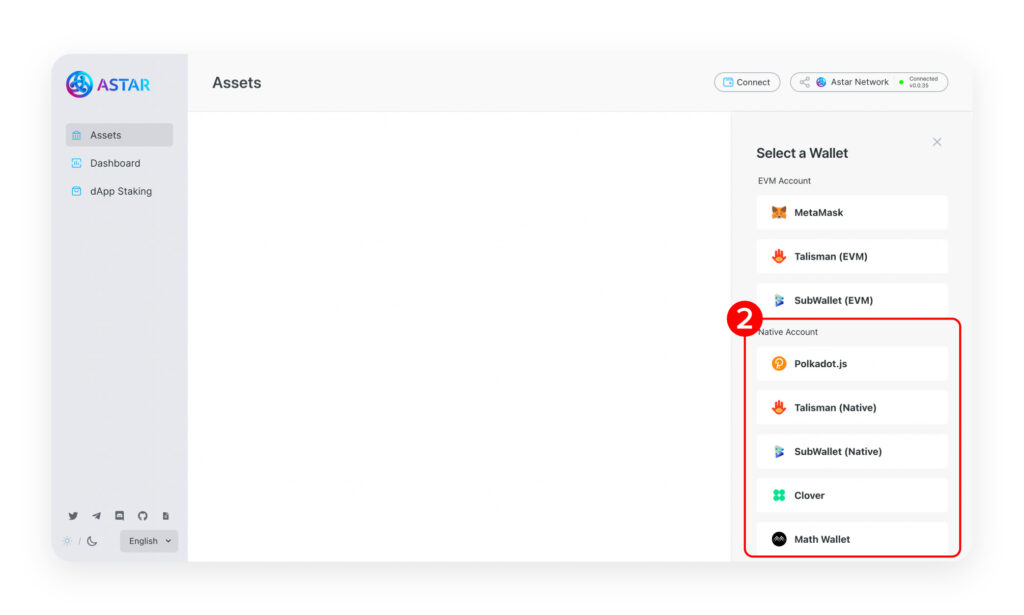 ⓶ Create a Substrate-based Wallet
As joining dApp staking program requires users to use a substrate-based wallet, we recommend you to use the Polkadot.js wallet. To learn how to create a substrate-based wallet, this link is for you "Creating an Astar Wallet"!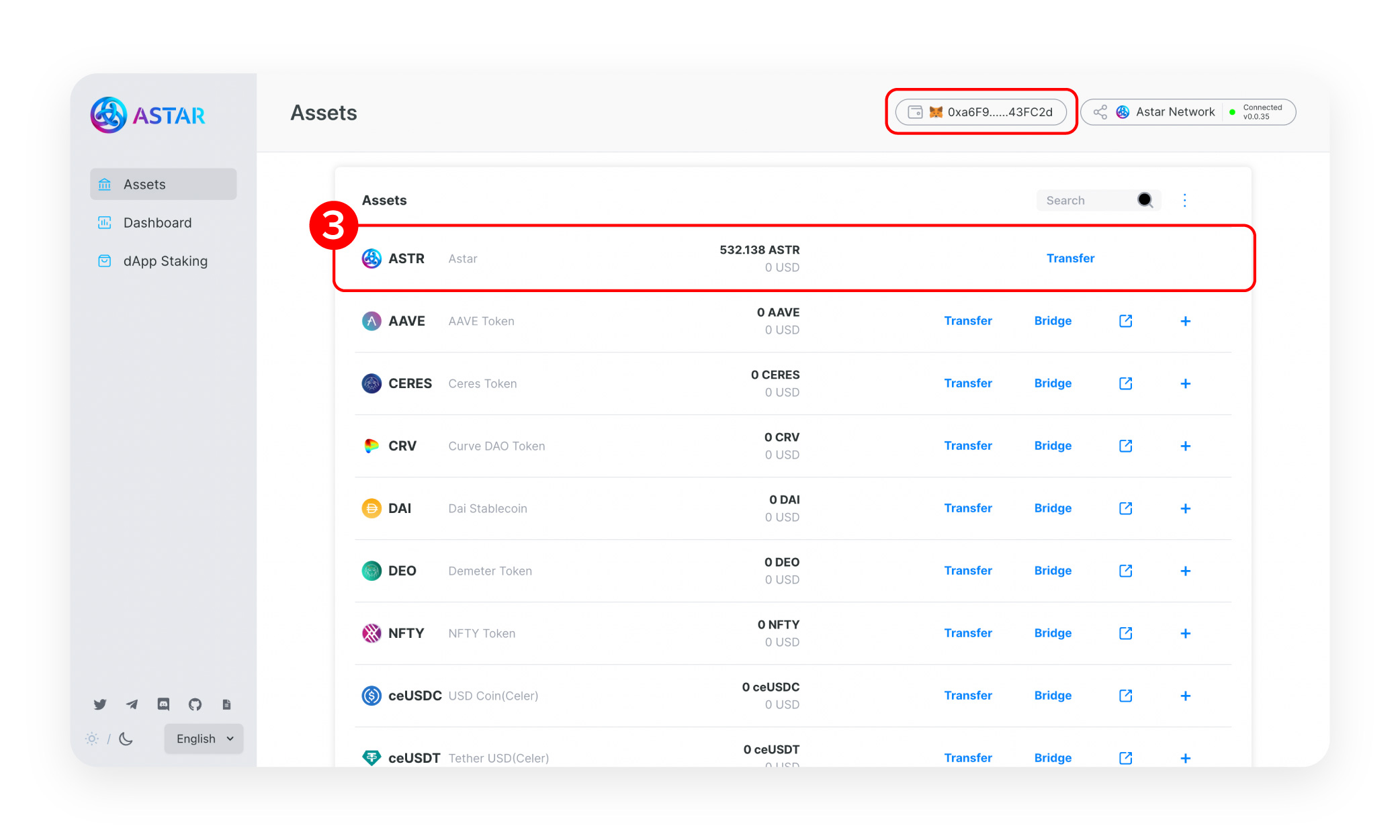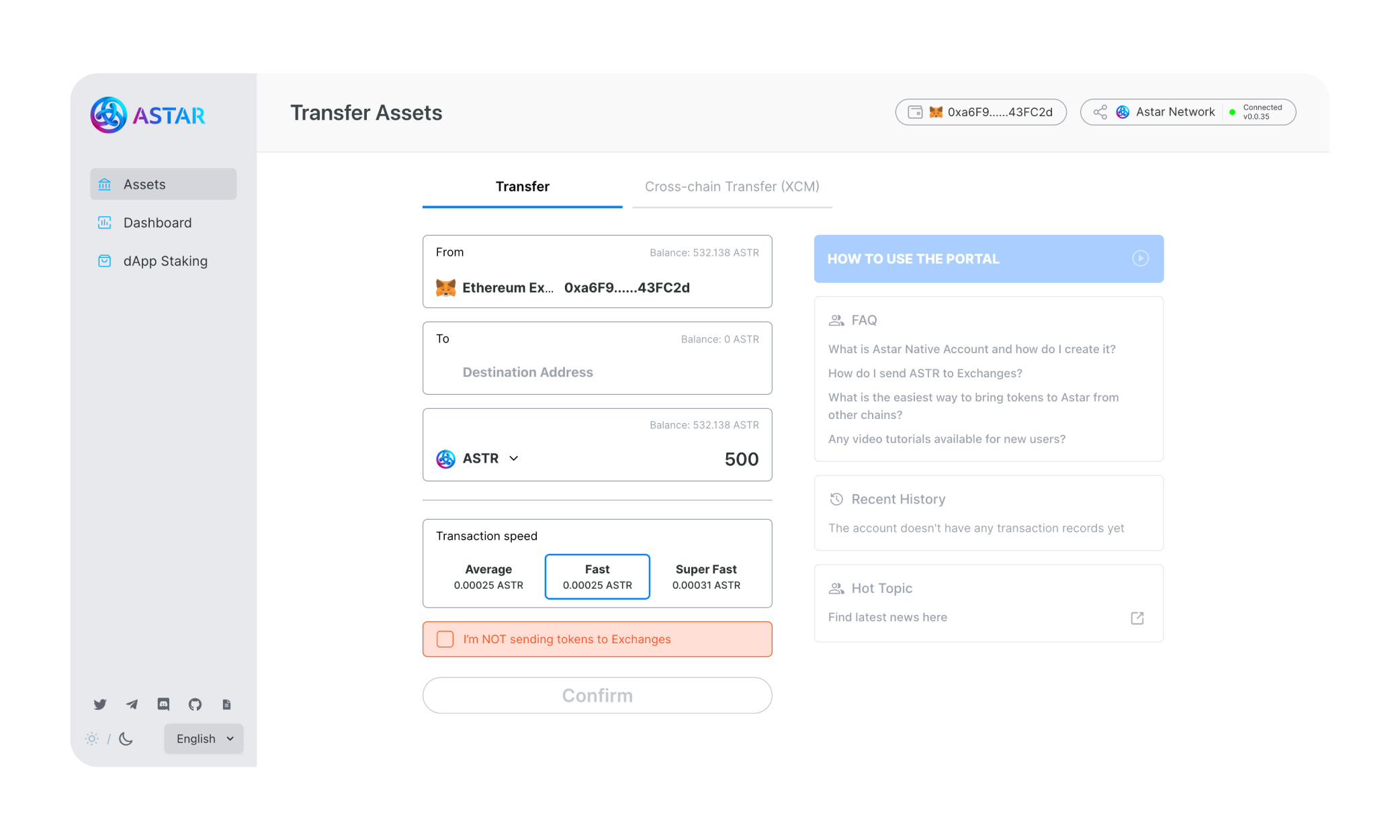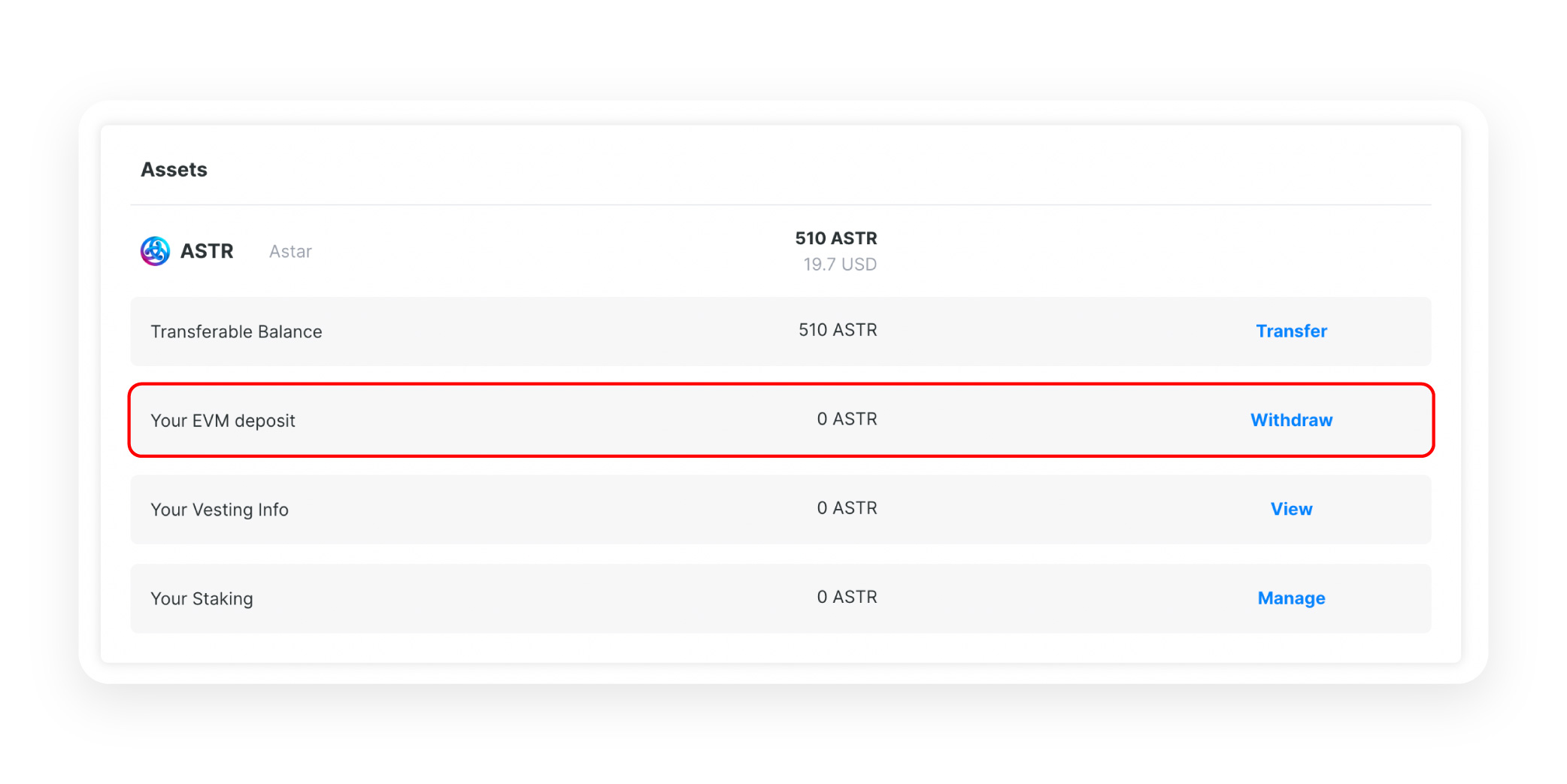 ⓷ Visit Astar Assets panel
Transfer your $ASTR from EVM-compatible wallet to Polkadot js Wallet. Next, withdraw Your EVM deposit after transferring $ASTR from your Metamask in order to stake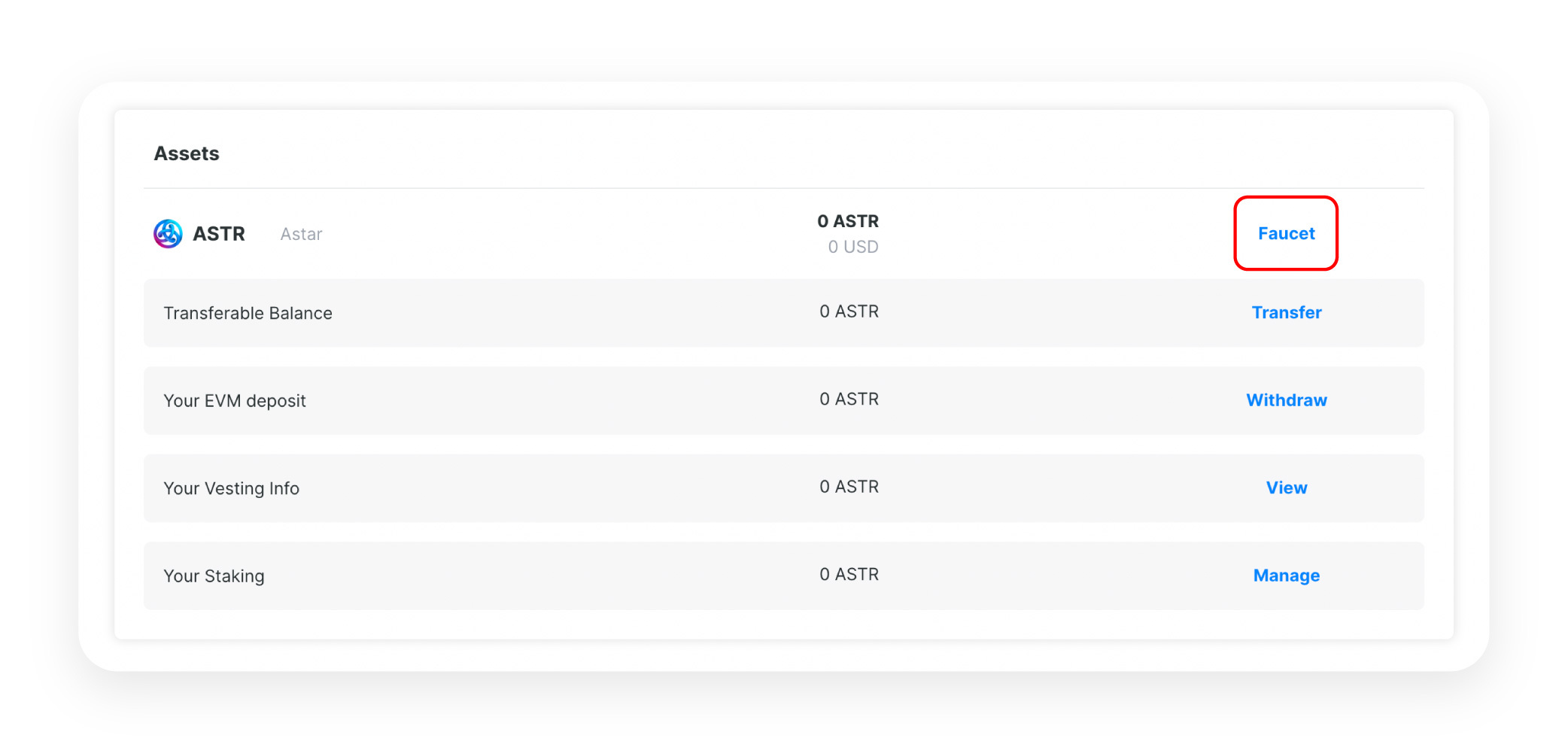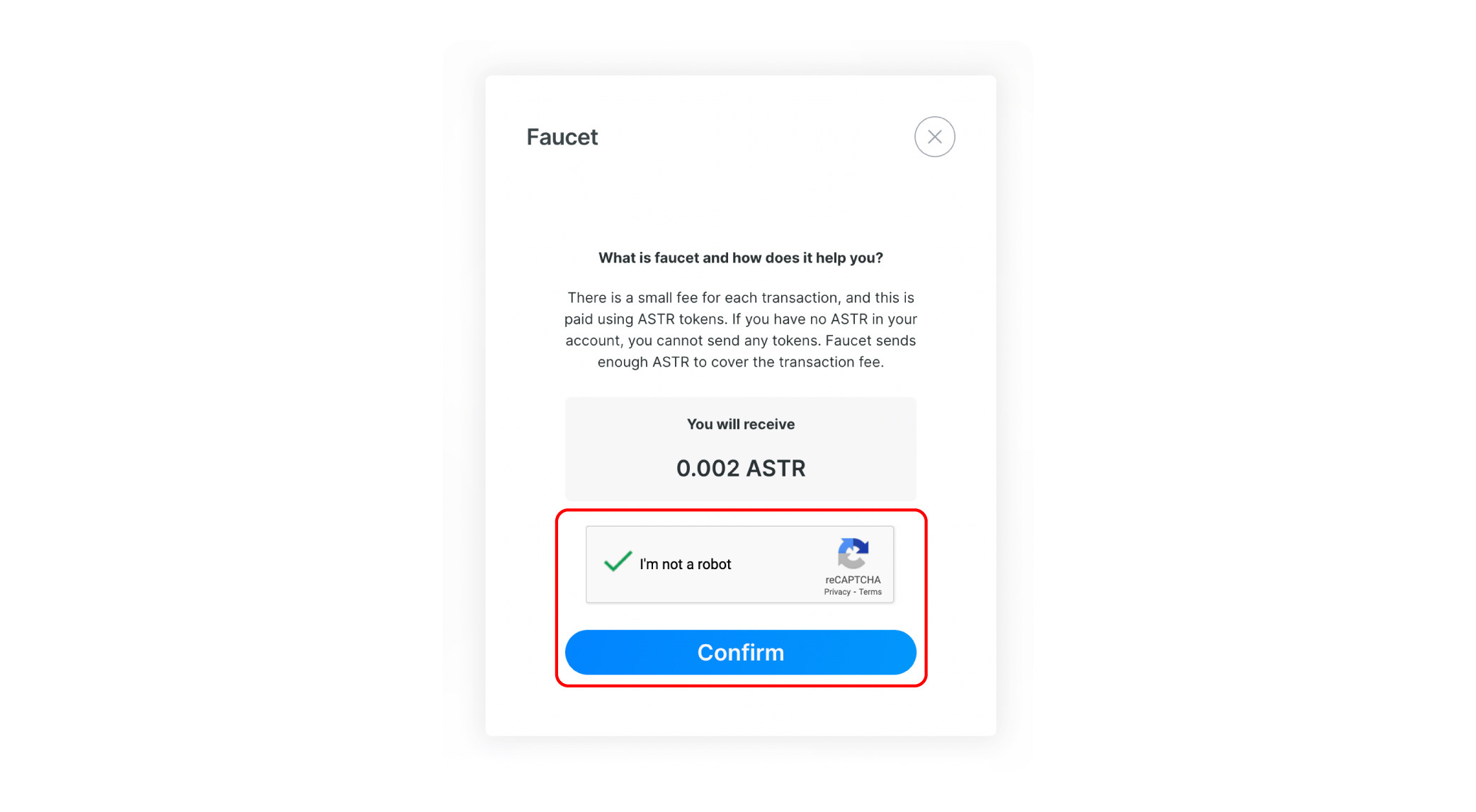 Tips: Gas Fee airdrop for withdrawal
If you don't have $ASTR on Astar Network, you can get a gas fee airdrop by clicking "Faucet"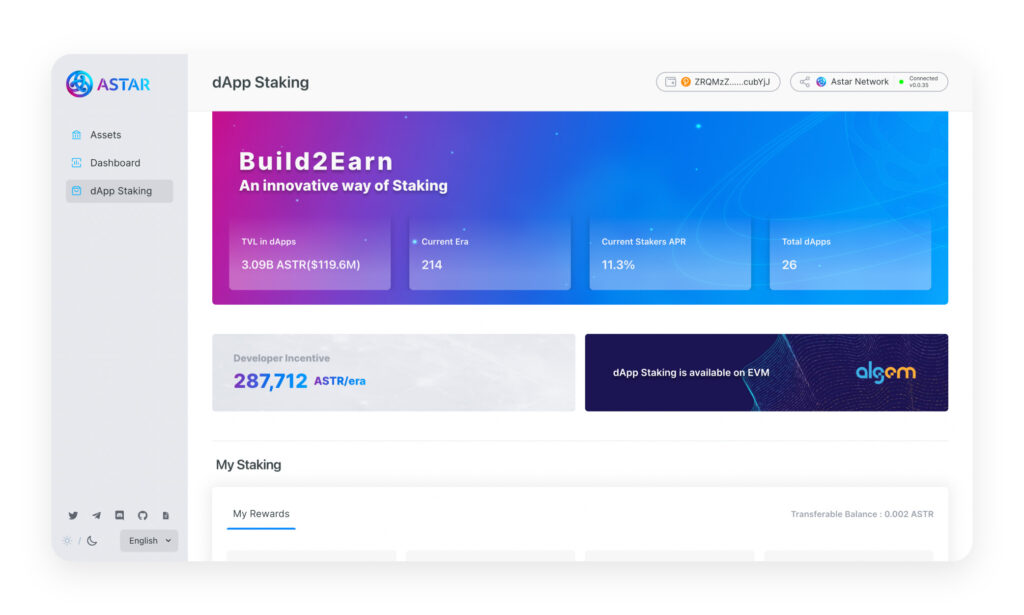 ⓸ Visit Astar dApp staking panel
Yay! You have your $ASTR & substrate-based wallet ready, LFG 🔥 Navigate to the top of the dApp staking panel, you can see the dApp staking stats including TVL, APR & more. At the time of writing, APR is 11.3%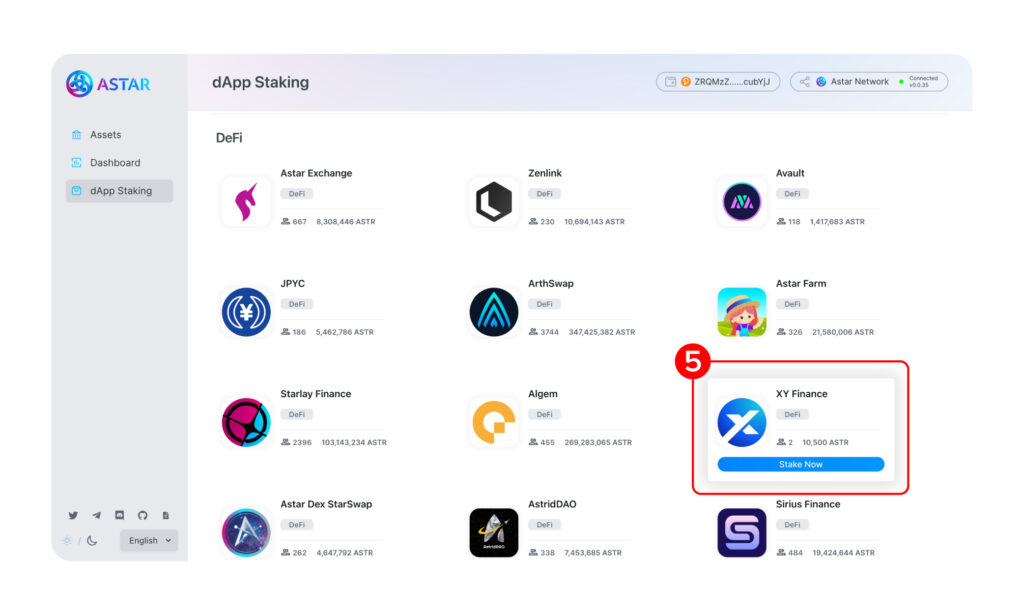 ⓹ Find your favorite project XY Finance at the DeFi section, click "Stake Now"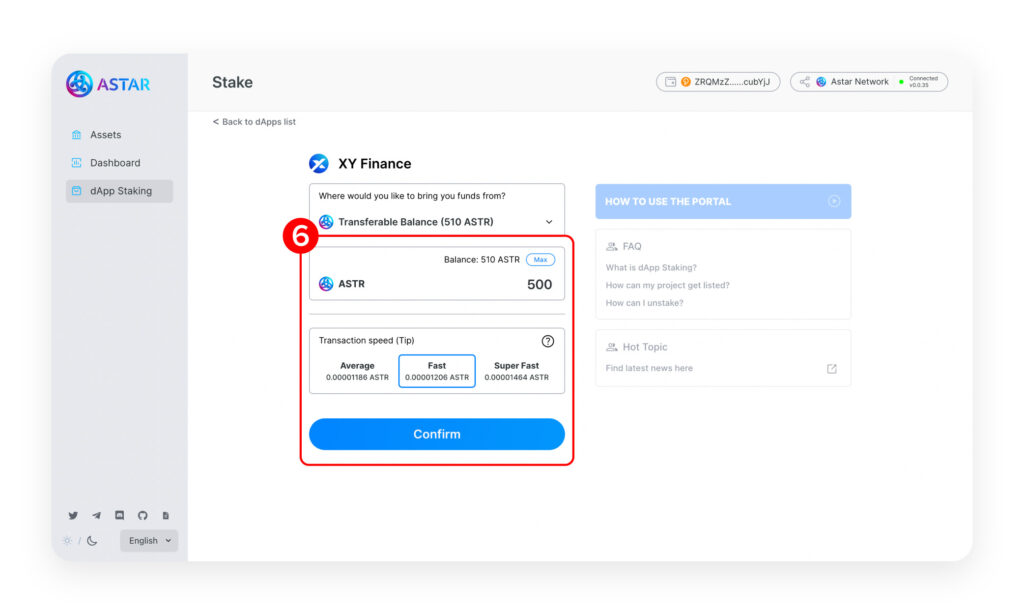 ⓺ Enter the amount you'd like to stake
You can stake on multiple projects at once, our fren & bridge to Astar Arthswap is also on this list!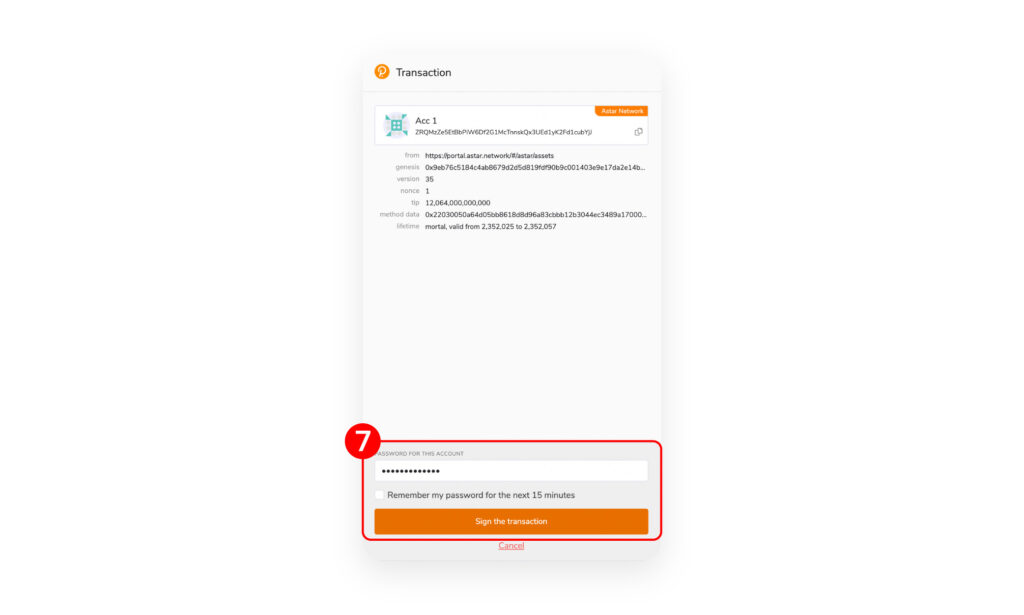 ⓻ Confirm your stake & sign transaction

⓼ Congrats! You are Astar dApp staking master, check out your staking reward stats on the panel
Claim Rewards: Claim your rewards from all dApps you staked on. Every ERA you can claim your rewards, but we recommend doing this once every week. When rewards are available to be claimed, the claim button will be illuminated!

Restake after claiming: This feature is on by default, this will compound your rewards after claiming. For example, if you staked 1,000 $ASTR and you claimed 10 $ASTR as reward, it will then automatically deposit the reward amount into the staking contract after clicking claim, bringing your stake to 1,010 $ASTR.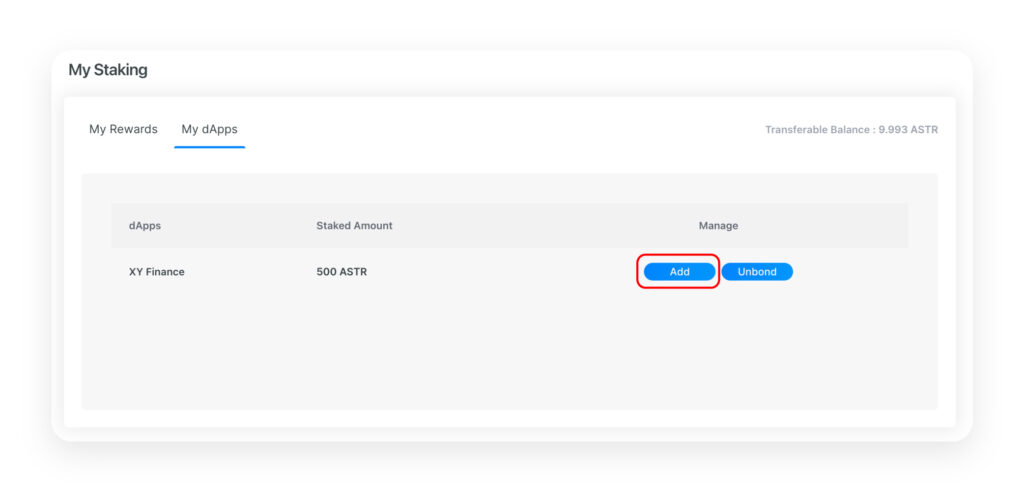 Tips: Add your staking amount
To add your staking amount, just click on "Add" and follow the steps as above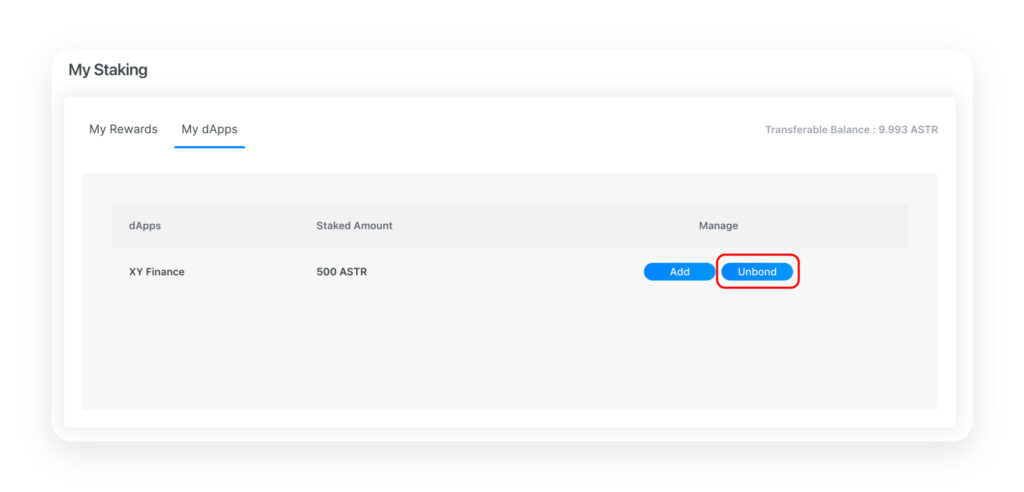 Tips: Unstake
Click on "Unbound"
There is a bonding period for around 10 days on Astar, enter the amount you want to unbound & sign the transaction.
Easy-peasy aight! If you encounter any issues while staking, you can open a ticket or reach out to us on Discord. Our official Alpha members will give you all the support you need!
Closing Thoughts
DApp staking is a unique differentiator that only Astar and Shiden have in the Polkadot ecosystem. As developers we have chosen to build on Astar because this gives us the opportunity to earn tokens and give it back to the community while building out our product. The beauty of this token economics model is that the more dApps are created, the more tokens will be staked. The more tokens are staked, the fewer tokens there are in circulation. Then, there is positive feedback loop on the valuation which in turn provides more value to developers and to stakers. This network effect is very important for the ecosystem and XY Finance is thrilled to be part of this #Build2Earn protocol. Happy staking!
---
About XY Finance
XY Finance is a cross-chain interoperability protocol aggregating DEXs & Bridges. With the ultimate routing across multi-chains, borderless and seamless swapping is just one click away.
XY Finance Official Channels
XY Finance | Discord | Twitter | Telegram | Documents | Partnership Form