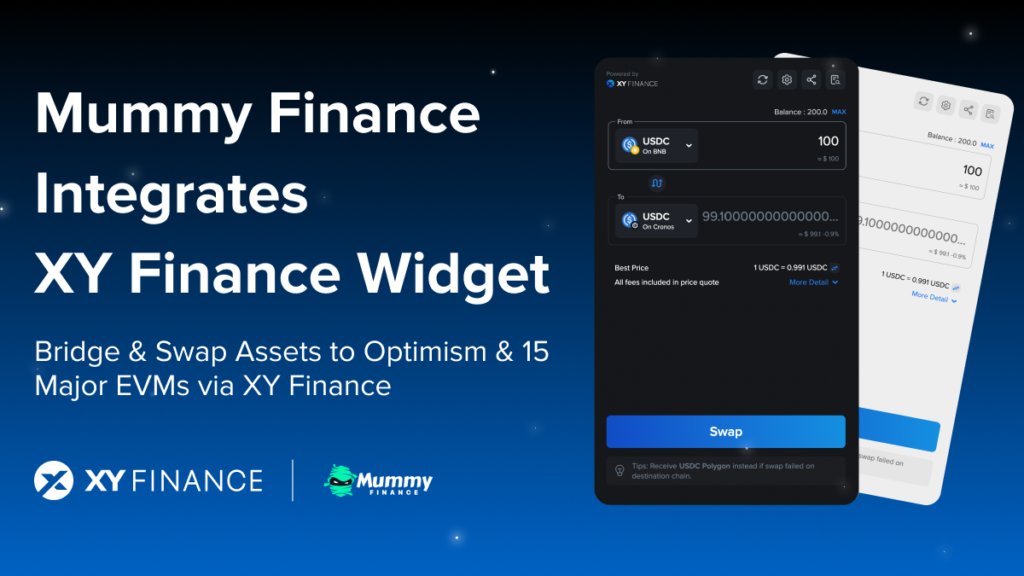 In the ever-evolving world of DeFi, interoperability and cross-chain capabilities play a crucial role in unlocking new possibilities for users and token holders. Mummy Finance, a leading swap and perpetual DEX, has taken a significant step forward by integrating the XY Finance cross-chain widget. This integration not only enables seamless cross-chain bridging and asset swapping but also enhances the overall DeFi experience for Mummy Finance users and $MMY token holders.
Cross-Chain Functionality – Enabling Flash Buy-In of $MMY Seamlessly
With the integration of the XY Finance cross-chain widget, Mummy Finance users now have the ability to effortlessly bridge and swap assets to $MMY acorss 16 major EVMs including Optimism, zkSync Era, Arbitrum and more! Through the intuitive interface of the XY Finance widget within the Mummy Finance dapp, users can seamlessly navigate between various chains, enabling them to explore a broader range of opportunities.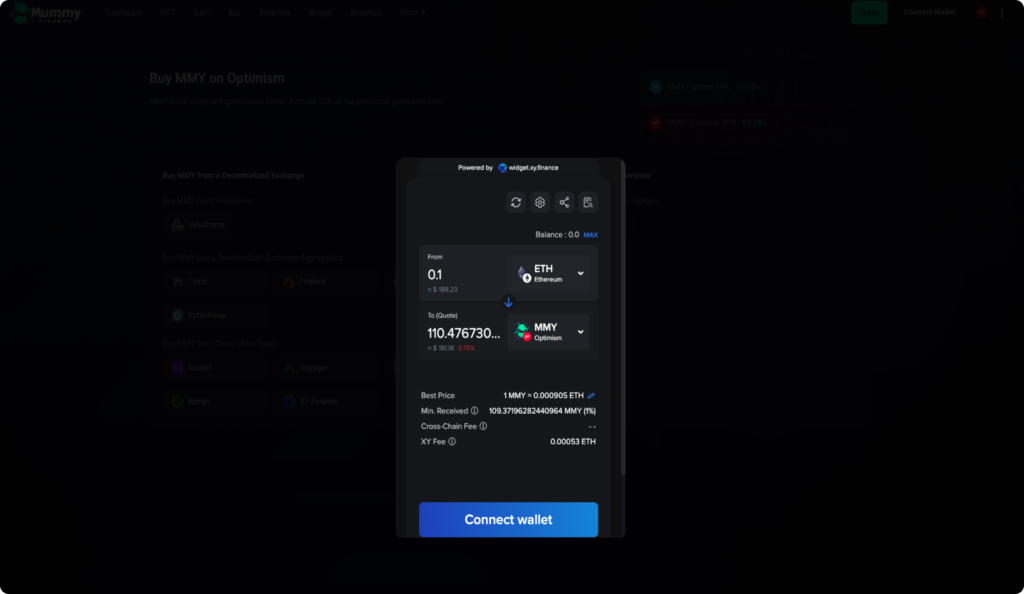 Mummy Finance is a swap and perpetual DEX that offers a variety of trading options and high liquidity for a wide range of blue chip crypto assets. The platform represents a new type of decentralized exchange due to the continuous innovation promoted by its developers. Mummy Finance aims to become the solution for all traders who want to keep control of their capital and enjoy the best trading experience on Fantom Opera, with distinctive advantages: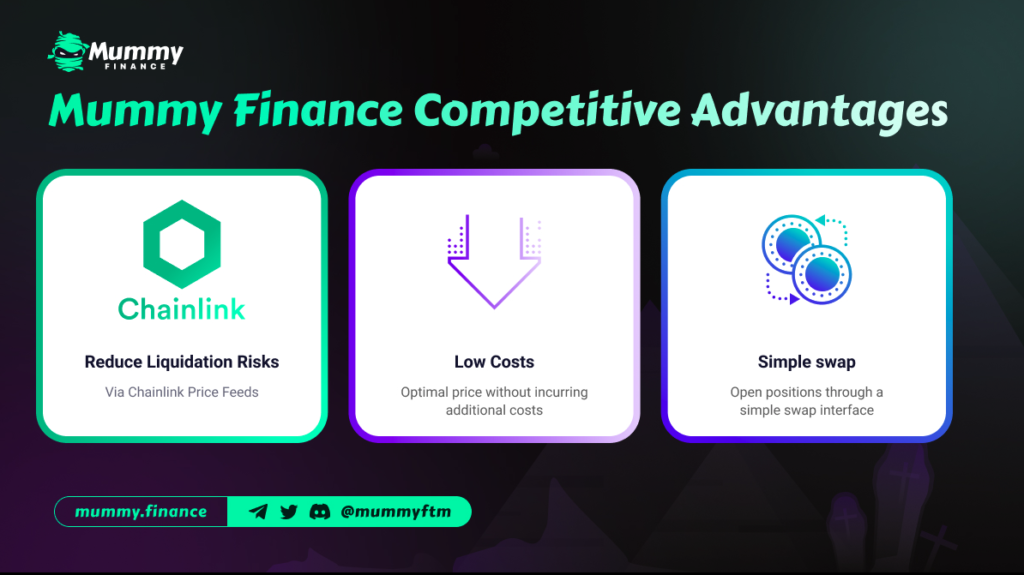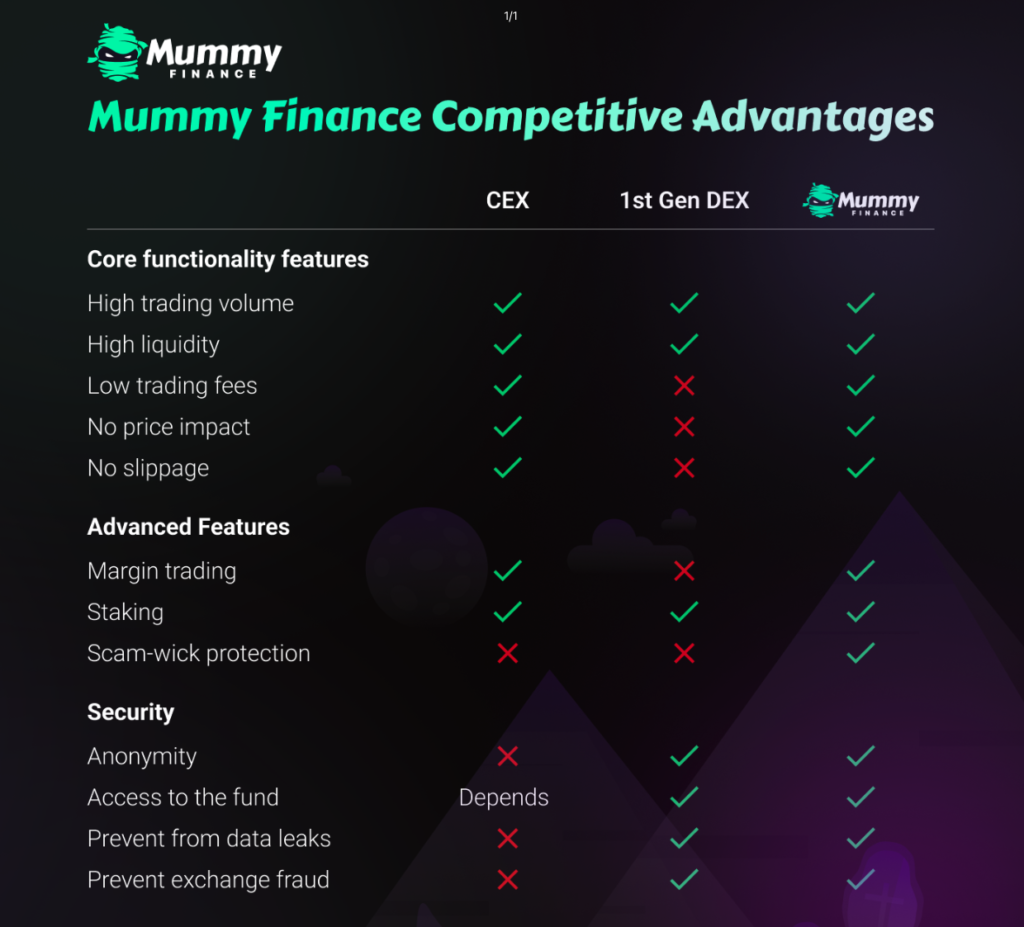 About $MMY
$MMY was launched by Mummy Finance in December 2022, at the time of writing there are $1,999,7161 $MMY staked with 51.16% APR on Fantom & 80.26 APR on Optimism. The current price of $MMY is $1.67, and the average daily trading volume is $77k.
Stake $MMY to receive three types of reward
Escrowed MMY(esMMY):Staked for rewards similar to regular MMY tokens/
Vested to become actual MMY tokens over a period of one year

Multiplier Points:Multiplier points can be staked for fee rewards by pressing the "Compound" button on the Earn page, each multiplier point will boost FTM APRs at the same rate as a regular MMY token.

FTM / WETH Rewards:If you are staking on Fantom you would receive FTM, if you are staking on Optimism then you would receive WETH.
More About Mummy Finance & $MMY
Website | Twitter | Discord | Documents | Coingecko
What is XY Finance & Cross-Chain Widget?
XY Finance is a cross-chain interoperability protocol aggregating DEXs & Bridges.
For users
XY Finance provides cross-chain solutions in which users can bridge and swap any tokens seamlessly across all the chains we currently support. As of the time of writing, XY Finance has integrated 16 chains, 280+ DEXs and 270k+ tokens!
For users, try out Swap to bridge & swap with the most seamless cross-chain experience
👉 XY Finance Cross-Chain dApp
For developers
XY Finance's cutting-edge APIs & widgets help power cross-chain bridging and swapping solutions that enable projects to connect with various chains and networks to inflow more liquidity and create more new use cases. Let us do the work so you can sit, relax and on board more multi-chain users!
Ready to hop into the multichain world & engage more users on 16+ chains
👉 Introducing XY Finance Cross-Chain Widget
👉 Widget Integration Developer Document
👉 Fill this partnership form
Supporting promising projects like Mummy Finance to expand its outreach from Optimism, Fantom & Arbitrum to the multi-chain space is what we do at XY Finance and we can't wait to onboard more projects & users to the multi-chain world with XY Finance cross-chain widget!
---
About XY Finance
XY Finance is a cross-chain interoperability protocol aggregating DEXs & Bridges. With the ultimate routing across multi-chains, borderless and seamless swapping is just one click away.
XY Finance Official Channels
XY Finance | Discord | Twitter | Telegram | Documents | Partnership Form