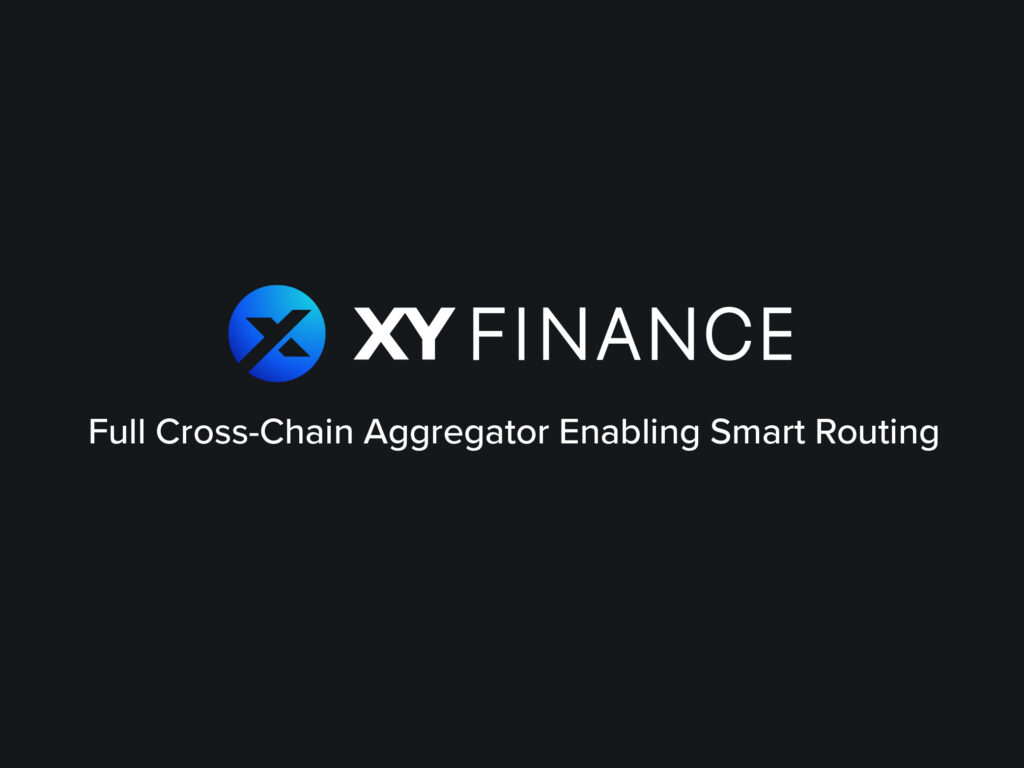 TL;DR
For users, XY Finance provides cross-chain solutions with the most optimal routes, covering all tokens and creating ultra-fast transfers. For developers, XY Finance's cutting-edge SDKs, APIs & Widgets will be a great addition to their projects. Developers can integrate XY Finance's dapp to help broaden their connection to all our 16+ supported chains!
To deliver the best cross-chain experience, XY Finance introduced Swap and yBridge. While Swap provides a convenient interface for users to transfer a wide range of tokens to different blockchains and L2 roll-ups, yBridge maintains an efficient cross-chain liquidity pool by incentivizing liquidity providers with swap fees and our governance token ($XY), allowing users to earn passive income by deploying their assets as liquidity in our pool.
As noted earlier, XY Finance has its own token $XY. It's our native utility token and governance token with three major functions including staking incentives, liquidity mining & governance purposes.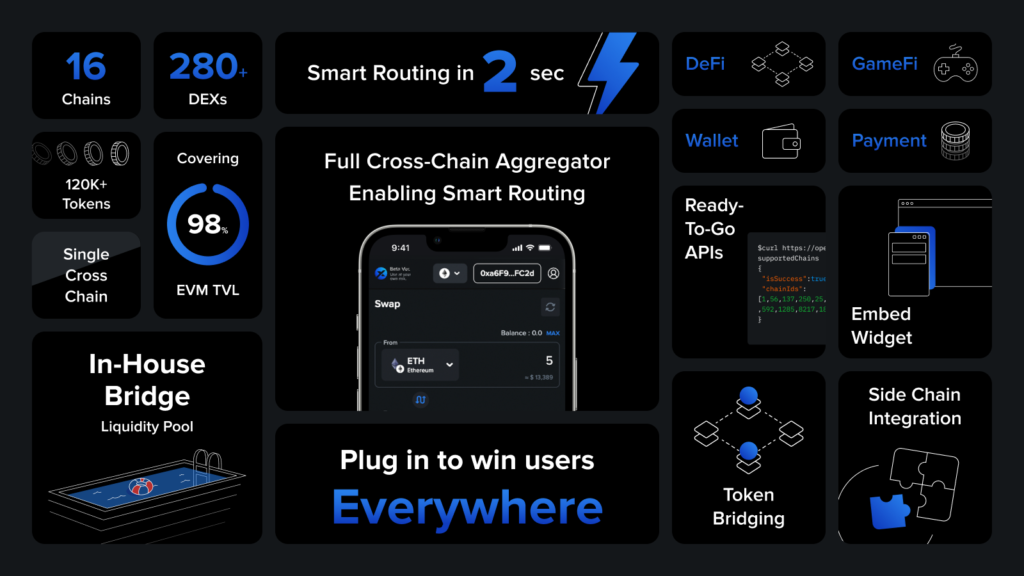 Introduction
In the past few years, we have seen significant adoption of blockchains and an increase of DeFi power users. As such, demand for swapping and transferring digital assets from chain to chain has sky-rocketed to with daily cross-chain volume surpassing $100M.

XY Finance spots the fast-growing multi-chain ecosystem opportunities and created this protocol to help users and projects to seamlessly transfer assets from chain to chain without any disruption. To achieve the most convenient and fastest cross-chain swap process, XY Finance introduced Swap and yBridge. To help projects & developers, XY Finance delivered XY Dispatcher, SDKs/APIs guidelines as well as Widgets. In this blog, we'll delve into how XY Finance products & services are comprehensive and how we can do for individuals as well as institutions. 
Crème de la Crème of XY Finance
Swap is a decentralized full cross-chain DEXs aggregator. It aims to help users find the most efficient cross-chain paths/routes amongst the DEXs on all our supported chains and take care of the trading details as well as trivialities. With Swap, those who are agonized over the cumbersome cross-chain swap procedures can now transfer assets to any chains in an instant with just one click. 
XY Finance currently has integrated chains including Ethereum, BSC, Polygon, Fantom, Cronos, ThunderCore, Avalanche C-Chain, KCC, Arbitrum, Optimism, Astar, Moonriver, Klaytn and Cube, covering approximately 98% of overall EVM ecosystem. For our next step, XY Finance will be focusing on supporting major non-EVM chains like Solana, Sui, Aptos and more! Let us know on Discord which non-EVM chain you are most looking forward to.
Lastly, synergising with XY Finance's NFT project – GalaXY Kats, users can stake their NFT and get DeFi utility such as swap fee rebate while performing cross-chain swaps!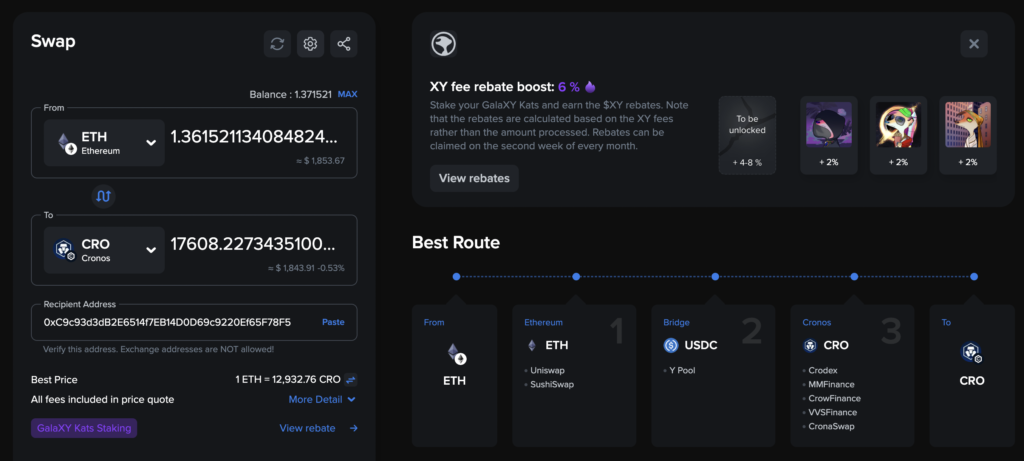 yBridge is a cross-chain liquidity pool protocol. In exchange for providing liquidity, users can earn trading fees from the swaps that happen in yBridge proportional to their share of the total liquidity and $XY as their rewards. The most desired advantage of yBridge is that one pool can manage the liquidity of the same asset on multiple chains. For example, the USDT yBridge can receive USDT assets from various chains such as ERC-20 USDT, BEP-20 USDT, Polygon USDT, etc., which are used to provide liquidity for Swap.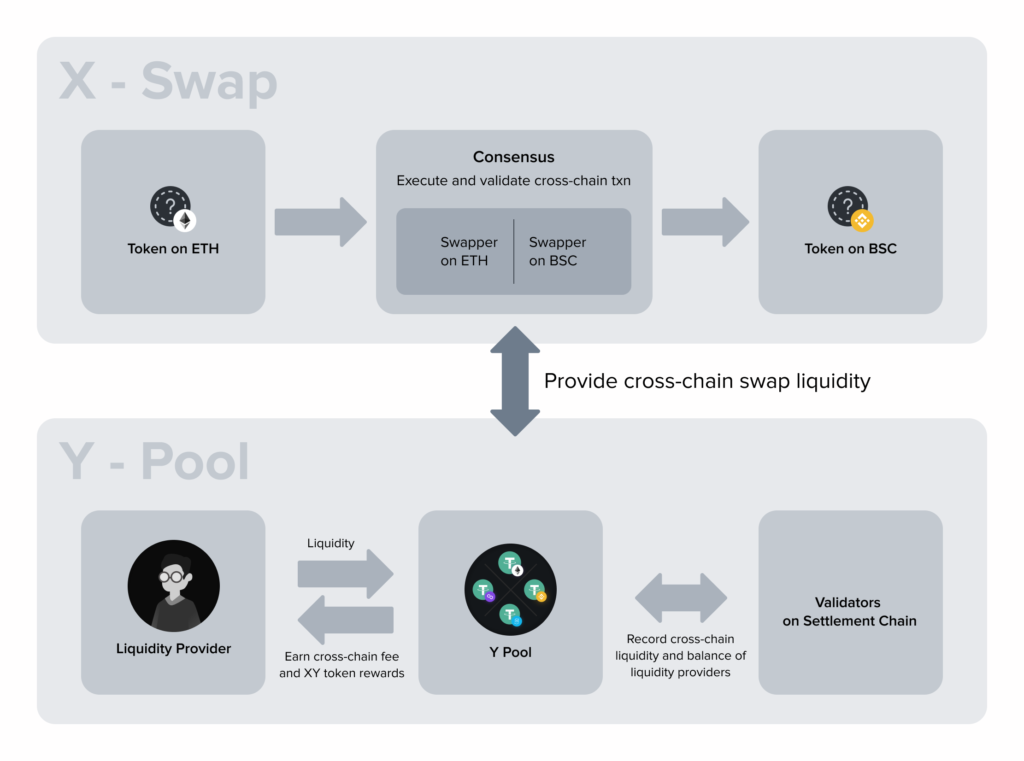 What's worth noting or why we outshine the rest of the competitors is probably our "Rebalance Mechanism" along with the "Rewarding Mechanism" that promise to effectively prevent a shortage of liquidity. Swap & yBridge together create the best synergy that enables seamless cross-chain assets bridging experience.
In exchange for being a liquidity provider, users will earn trading fees from the swaps that take place in yBridge proportionate to their share of the total liquidity, as well as $XY as their rewards. Our governance token $XY is not just meant for incentivizing liquidity providers but also our native utility/governance token that possesses three major functions.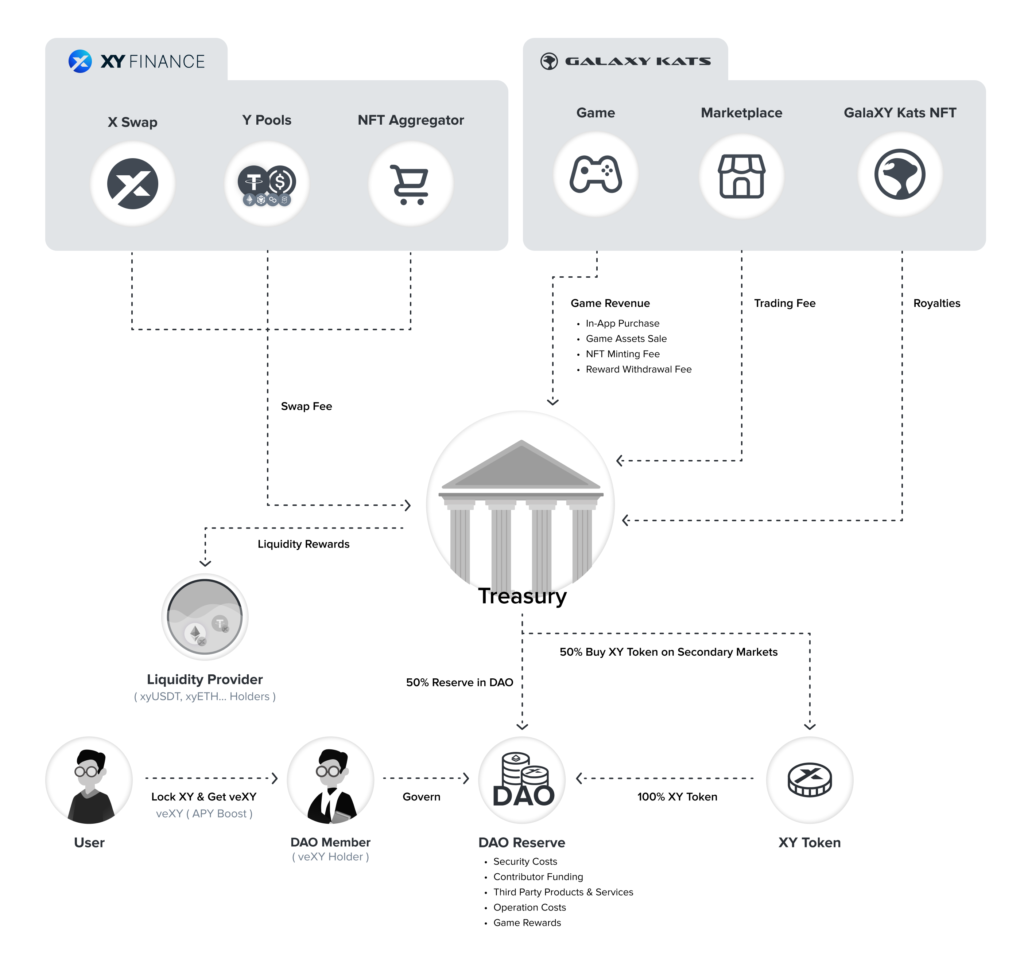 Staking Incentives: XY Token holders will be able to stake their tokens on the protocol and act as a catalyst to boost rewards on provided liquidity by up to 2.5 times. XY Token holders who stake their tokens will receive a portion of the revenue generated by the protocol. Presently, XY Token staking is available at Vault.inc with a wide range of staking rewards.
Liquidity Mining: Liquidity providers can stake their assets into the yBridge to receive xyTokens, such as xyUSDT.
Governance Purposes: XY token holders will be able to participate and vote in the governance process on the platform. Through governance, users can influence and modify product features and key parameters of XY Finance. Your participation will be of much greater value to XY's future.

Token Mining: In addition to earning swap fees, liquidity providers will be eligible to receive $XY through a token mining program to further incentivize these providers given opportunity costs.
$XY is now listed on major CEXs & DEXs including Gate.io, MEXC, Bitmart, Uniswap, Quickswap, and there'll be more to join us. Stay tuned!
For Developers & Projects
On top of Swap where users can transfer assets to one designated wallet with ease, XY Finance has also created XY Dispatcher for porting tokens in batches. XY Dispatcher is a batch-send token tool that allows users to send any tokens following ERC20 standards across all supported chains to hundreds of addresses in just a few clicks! 
By batch transferring and automating the process, XY Dispatcher provides the easiest and fastest tool for token airdrops. In addition to its user-friendly interface, XY Dispatcher, unlike other alternatives, will filter out repetitive wallet addresses and batch send funds to addresses with different amounts, and soon users will be able to batch send tokens with ENS addresses. XY Dispatcher is convenient for individuals to process various transactions at once and it is essential for crypto project managers, campaigners, and influencers to manage token airdrops.
XY Finance provides cutting-edge SDKs & APIs for token swap. Projects can now integrate our open API or Dapp to be build into their projects, single-chain or cross-chain on 16+ chains. By integrating your projects with XY Finance's APIs, you can:
✅ Complete transactions in a flash
✅ Find the best swapping routes and save you loads of time
✅ Enable Single-Chain & Cross-Chain services on your platforms
✅ Communicate/interact with 16+ chains, 98% of all EVM ecosystem
✅ Enjoy integration which is FREE
XY Widget is another excellent tool for all the developers, pretty much like using our Swap APIs, by embedding Swap Widget, projects can simply integrate our Swap interface in their apps & websites efficiently. 
XY Finance provides an all-in-one cross-chain bridge & DEX aggregation service, enabling crypto enthusiasts to transfer their on-chain assets across numerous chains. Following the mission, we have prepared open APIs and swap widget to meet user demands in web3 world, allowing projects to integrate our cross-chain APIs into their existing front-end sides or directly integrate our instant Swap on their Dapps and websites.
At the time of writing, we already have projects including Via Protocol, Frontier, just to name a few. Feel free to check out XY Finance's APIs & Swap Widget and integrate them into your projects to expand your exposure to all the chains we supported and the potential clients out there! If you have any queries or concerns regarding the APIs and integrations, do not hesitate to fill out the support form and let our team know immediately.
Closing thoughts
XY Finance offers one of the best cross-chain interoperability protocols in the Web3 world where users and developers alike can enjoy a swift, simple, and seamless swap experience. With increasing demands for cross-chain service, XY Finance will embrace the booming trend and pull out all the stops to satisfy the needs. Fasten your seatbelt, and let XY Finance bridge you across the Web3 world with style!
---
About XY Finance
XY Finance is a cross-chain interoperability protocol aggregating DEXs & Bridges. With the ultimate routing across multi-chains, borderless and seamless swapping is just one click away.
XY Finance Official Channels
XY Finance | Discord | Twitter | Telegram | Documents | Partnership Form