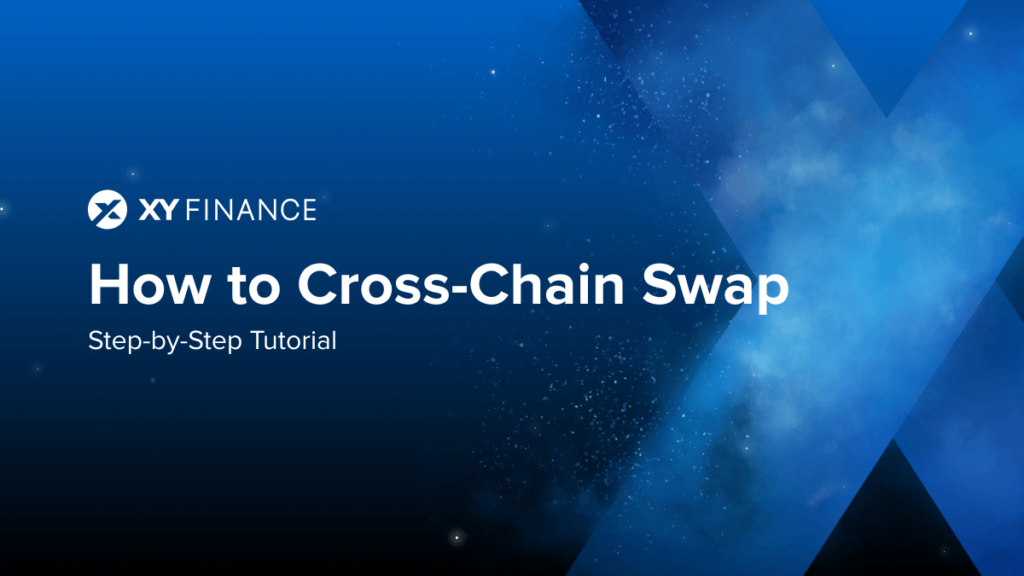 To achieve the most convenient and fastest cross-chain swap process, XY Finance introduced Swap & yBridge. To deliver the best cross-chain experience, Swap provides a convenient interface for users to transfer a wide range of tokens to different blockchains and L2 roll-ups, yBridge maintains an efficient cross-chain liquidity pool by incentivizing liquidity providers with swap fees and our governance token ($XY), allowing users to earn passive income by deploying their assets as liquidity in our pool.
(Before Reading: What is XY Finance? A Brief Introduction)
Cross-Chain Swap between 20+ Blockchains
Currently, XY Finance has supported 20 chains, covering nearly 98% of EVM chains including:
Ethereum
zkSync Era
Polygon zkEVM
Base
Linea
Scroll
Mantle
BNB
Fantom
Polygon
Arbitrum
Optimism
Avalanche C-Chain
Cronos
KCC
ThunderCore
Astar
Moonriver
Klaytn
Numbers
Non-EVM chains soon
You can swap any tokens across these chains. As for developers, you can integrate XY Finance's dapp to help broaden your projects' connection to all our 20+ supported chains! In this article, we will be showing you how easy and convenient it is to swap via XY Finance.
Cross-Chain Swap Tutorial
Step-by-step guide for Cross-Chain Swap:
Visit Swap Page
Connect Your Wallet: Connect your Web3 wallet through one of 9 unique wallet
Select the Tokens & Chains You Wish to Swap: Cross-chain or single-chain swap are both available, in this tutorial, we will be swapping USDT on Optimism to ETH on Arbitrum.
Check the Details: Choose the route and double check the swap rate & fees.
Approve to Swap: Click "Swap & Bridge" and confirm the message from your wallet. (For the first time, users need to approve the token to allow XY Finance access.)
Wait for the transaction to be completed: transaction status can be tracked on the screen.
Your Transaction Is Completed: With each swap being completed, you will be notified of whether or not the transaction is successfully executed. Voila, it is this easy to use XY Finance to bridge your assets!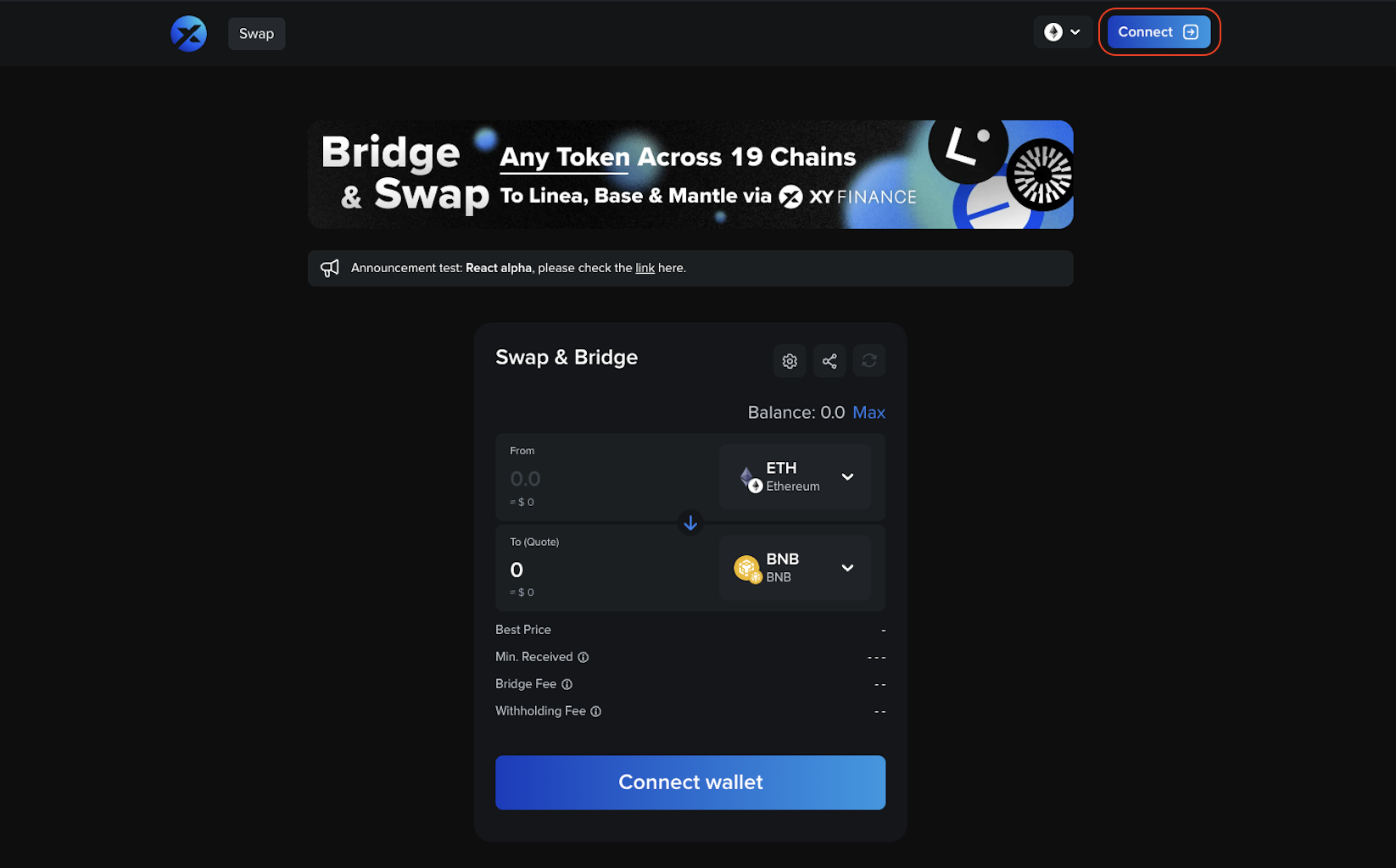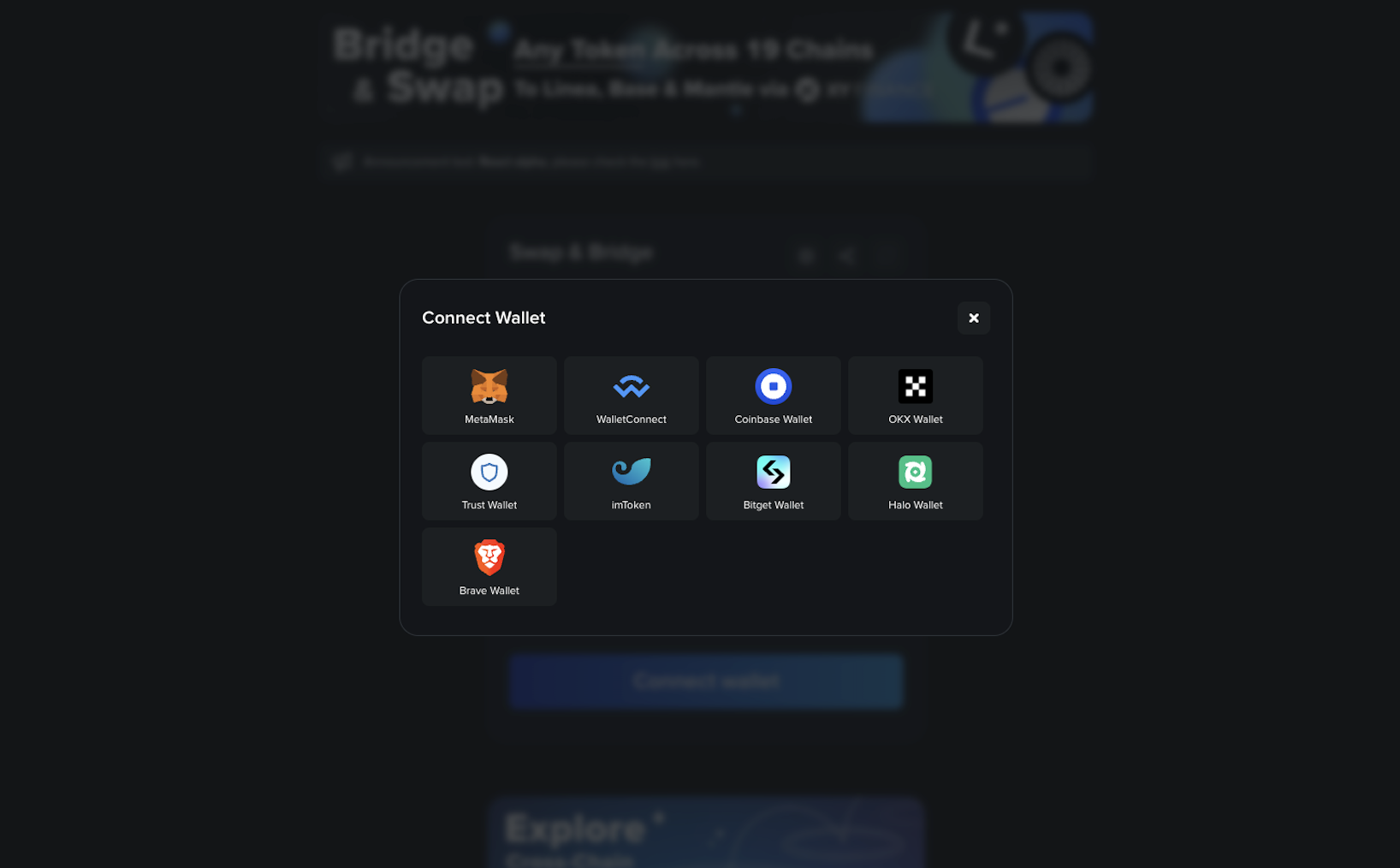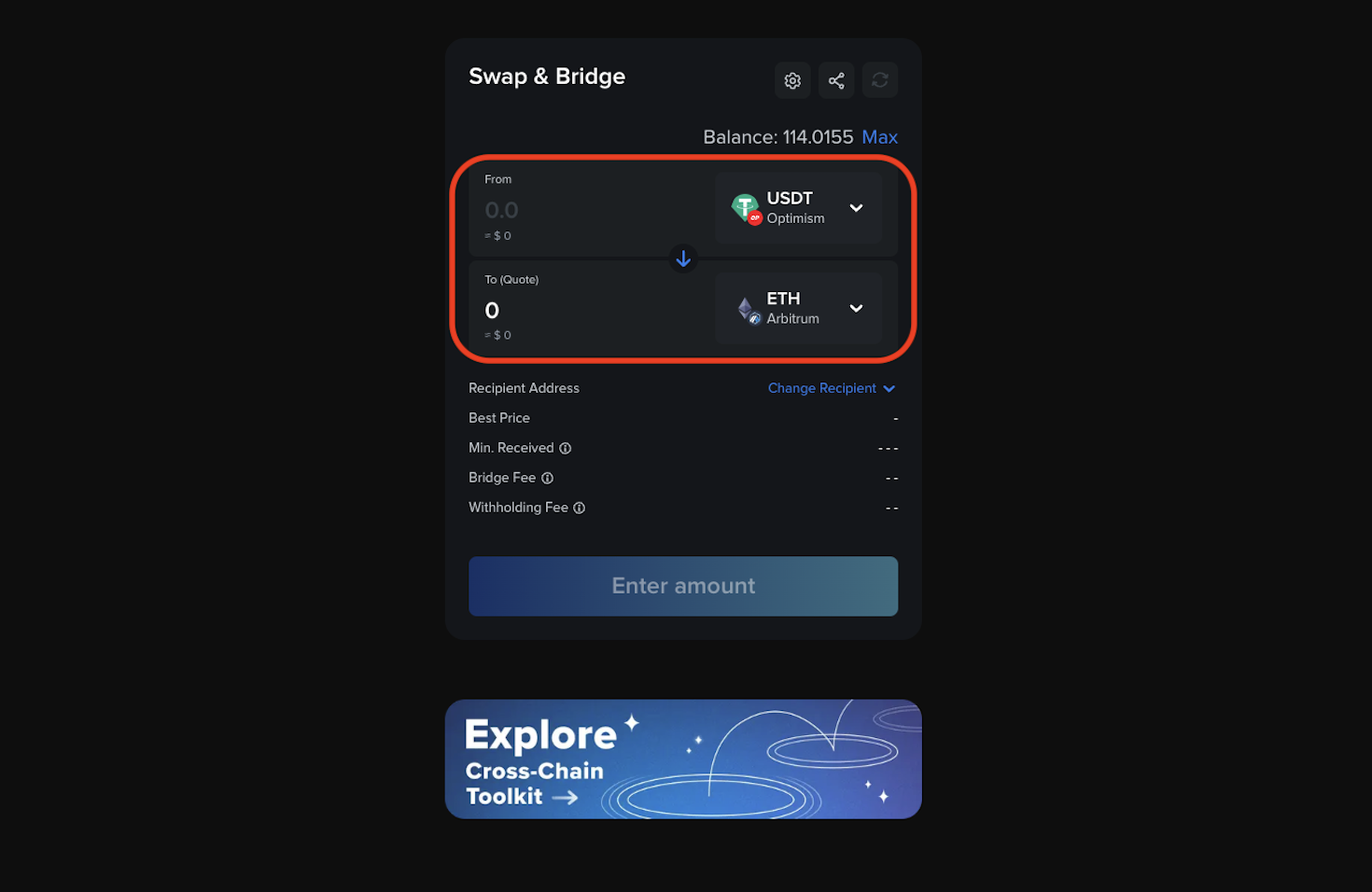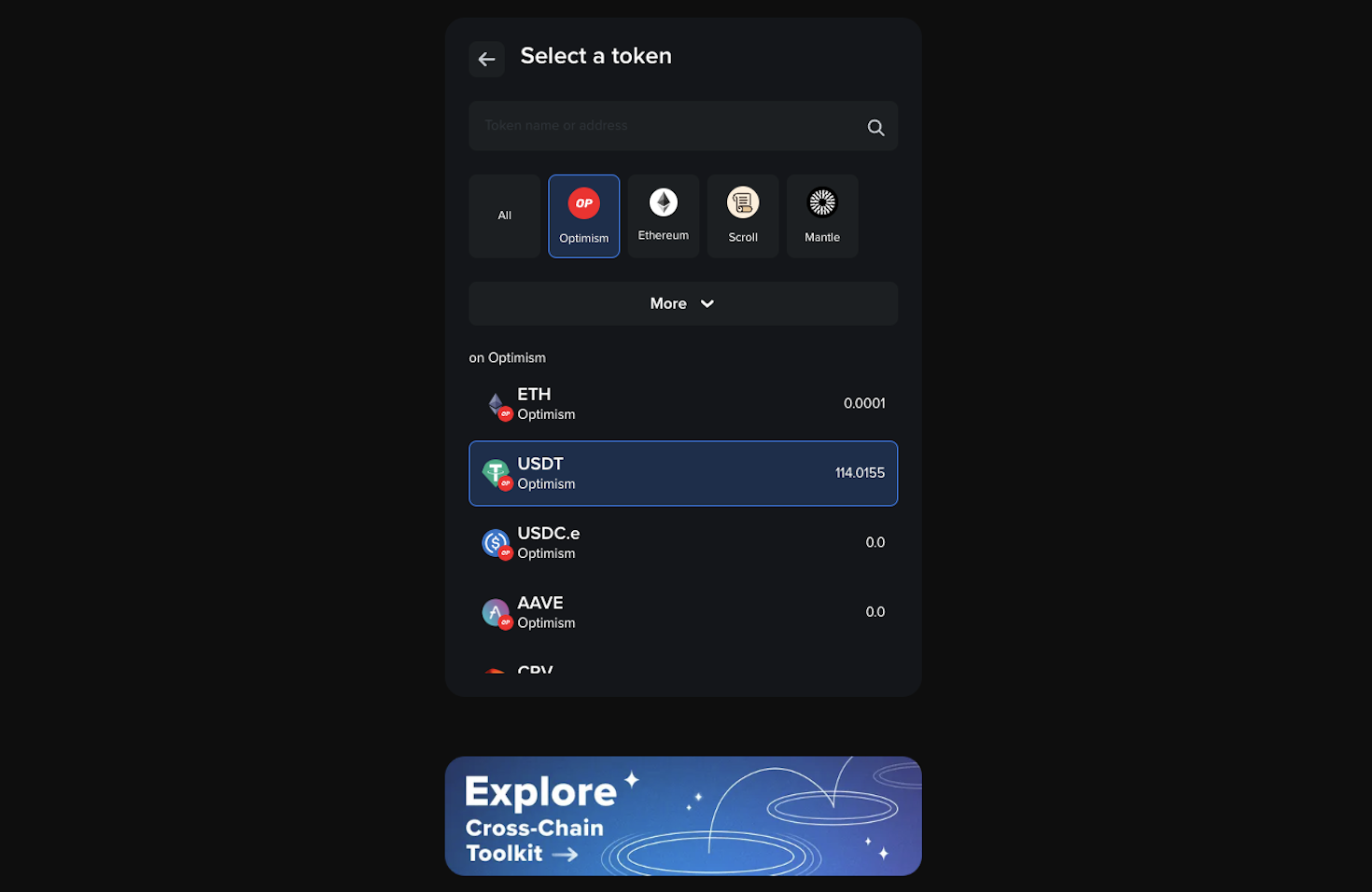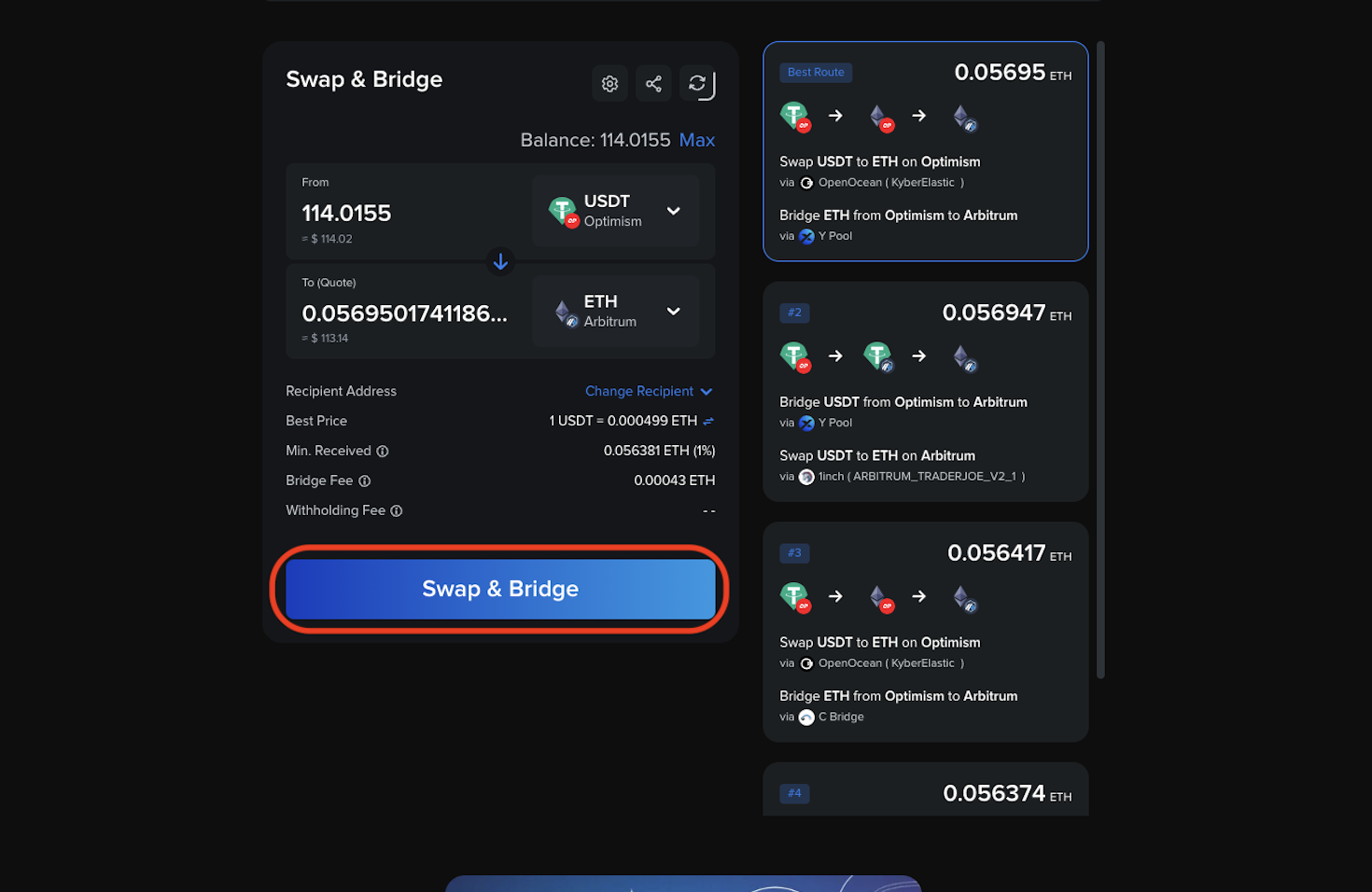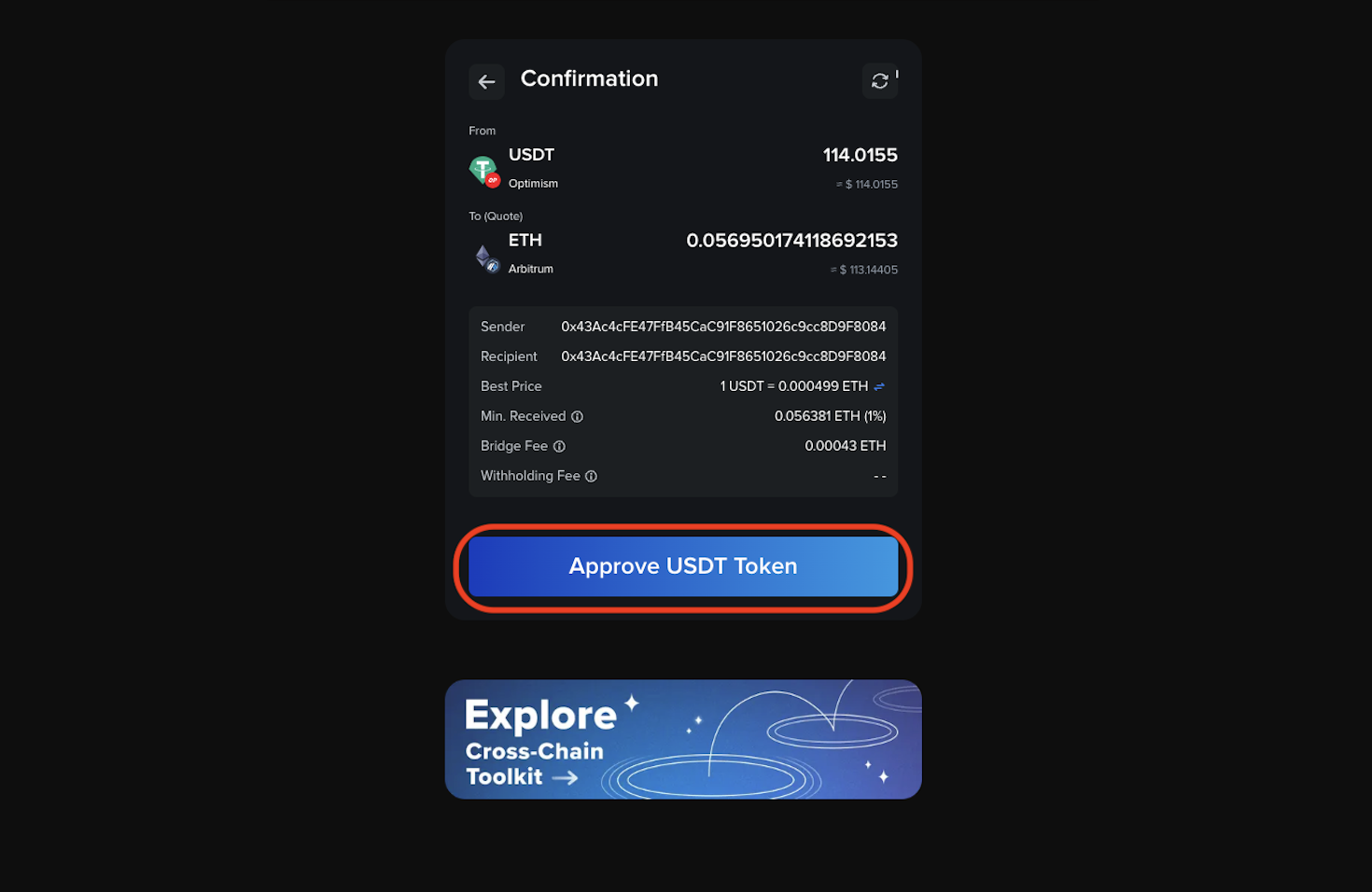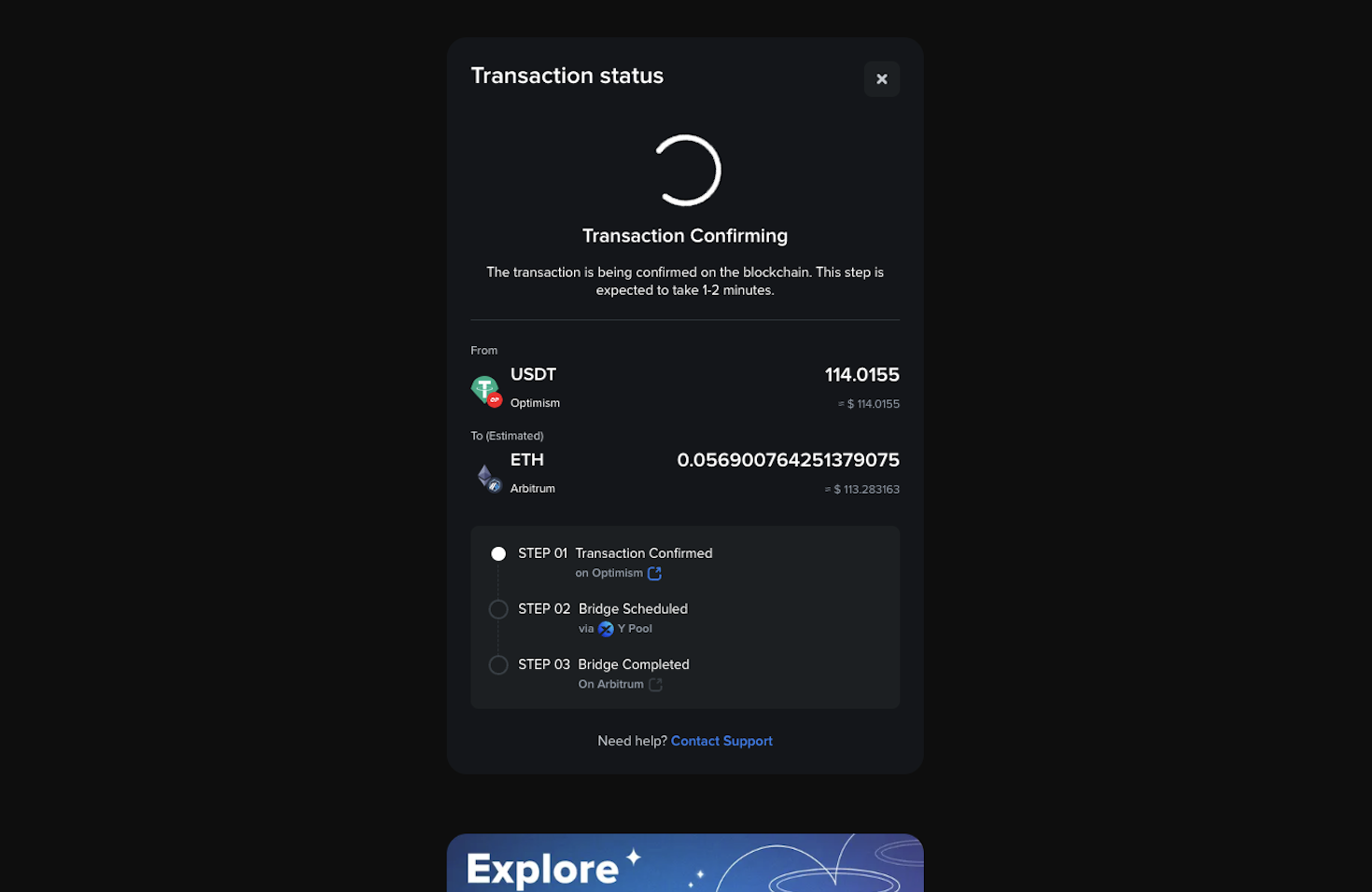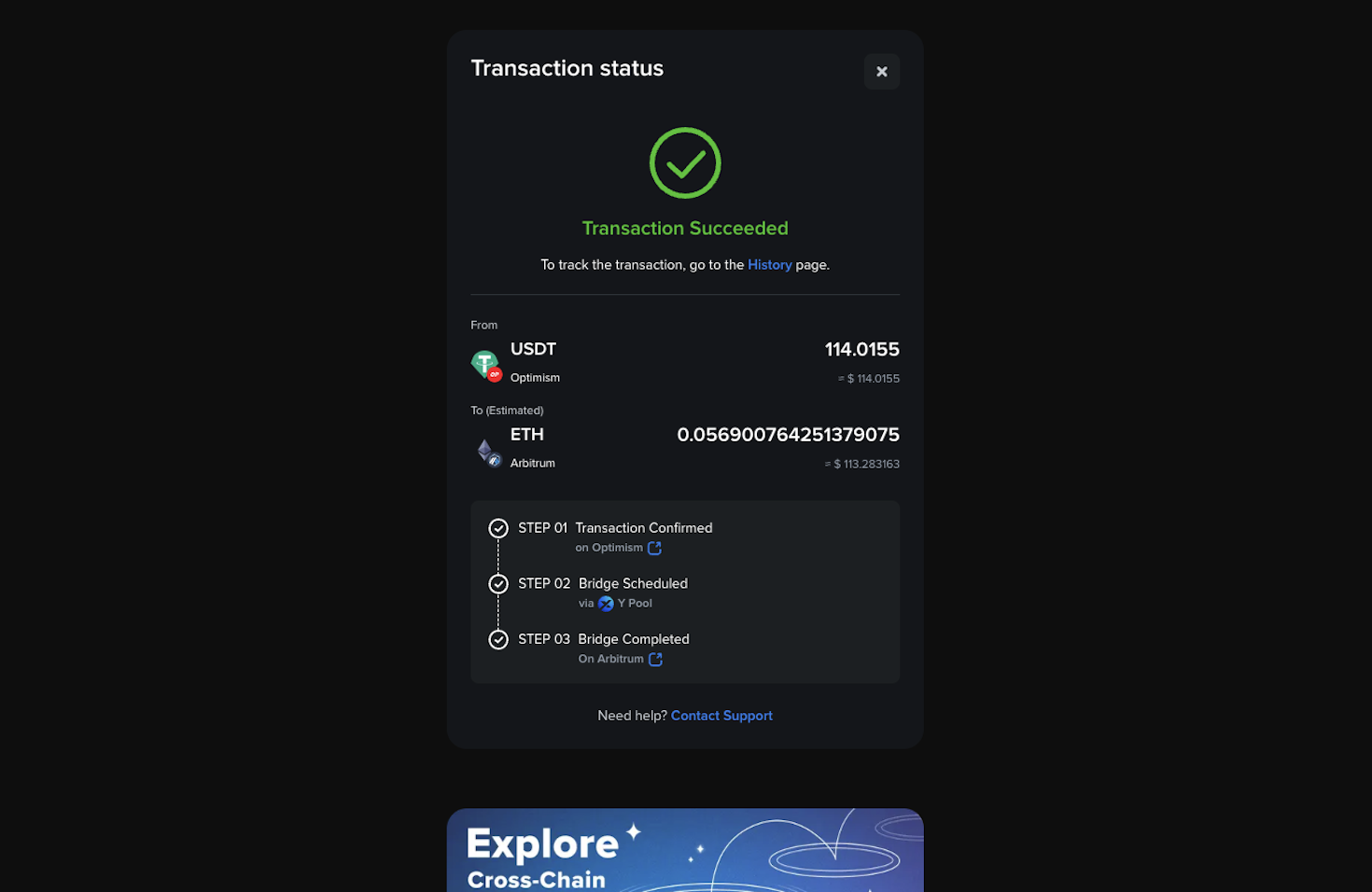 Cross-Chain Swap Tips 1: Check history for all transactions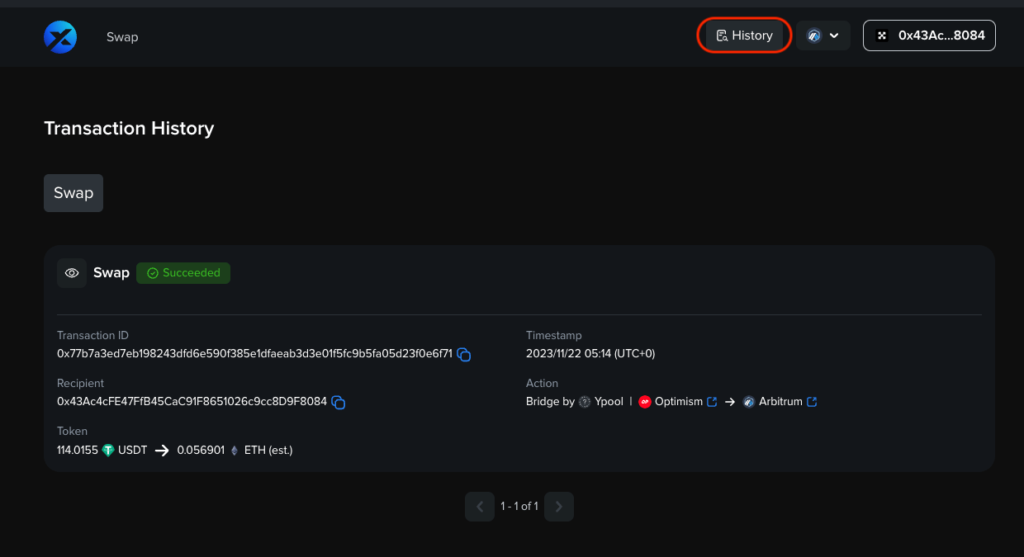 You can track all your transactions in the History on the top-right corner of the web page. *As the data is saved in the cache, do note that if you use different devices with the same wallet address, it will only show the transactions completed on that device.
Cross-Chain Swap Tips 2: Customize slippage setting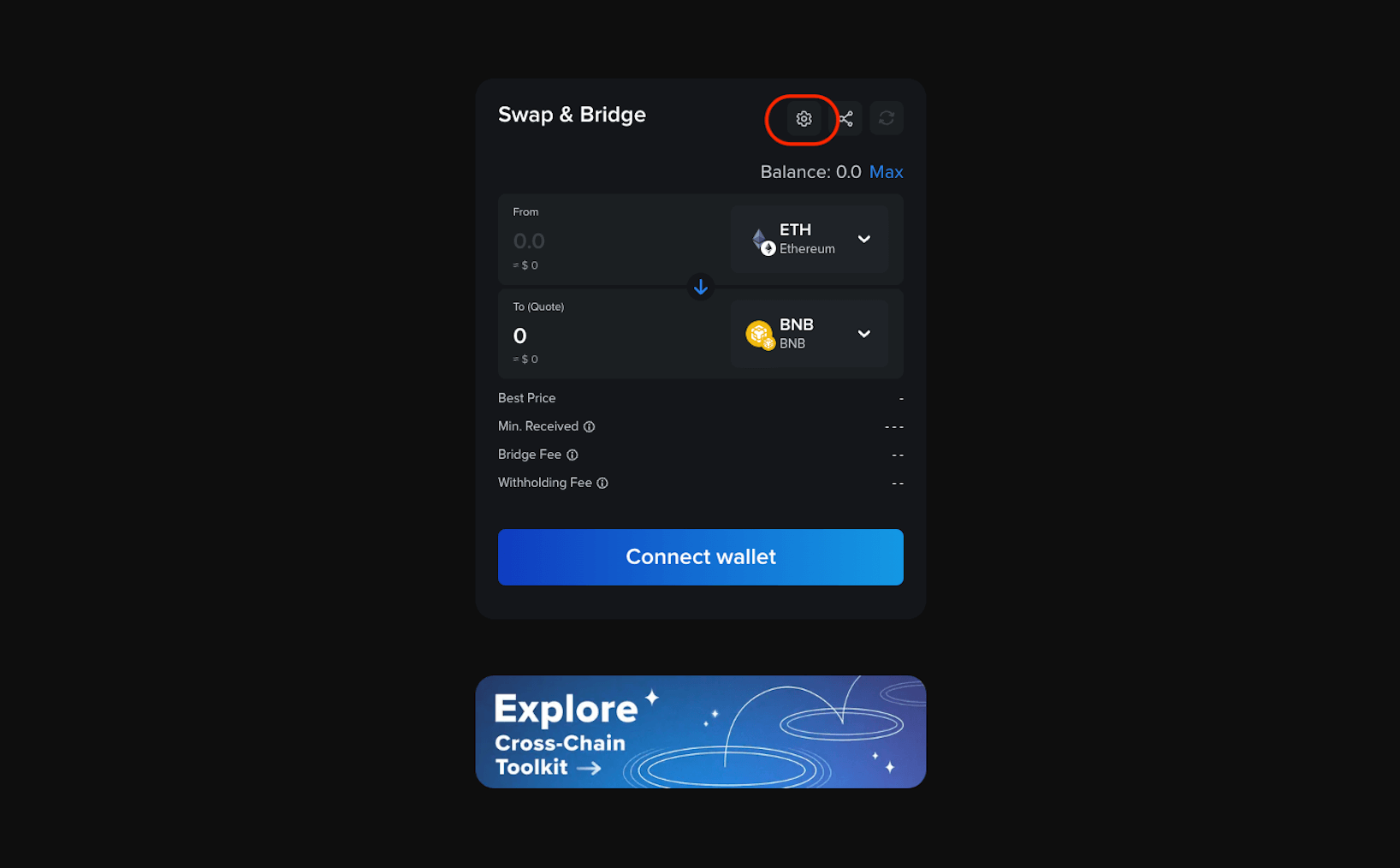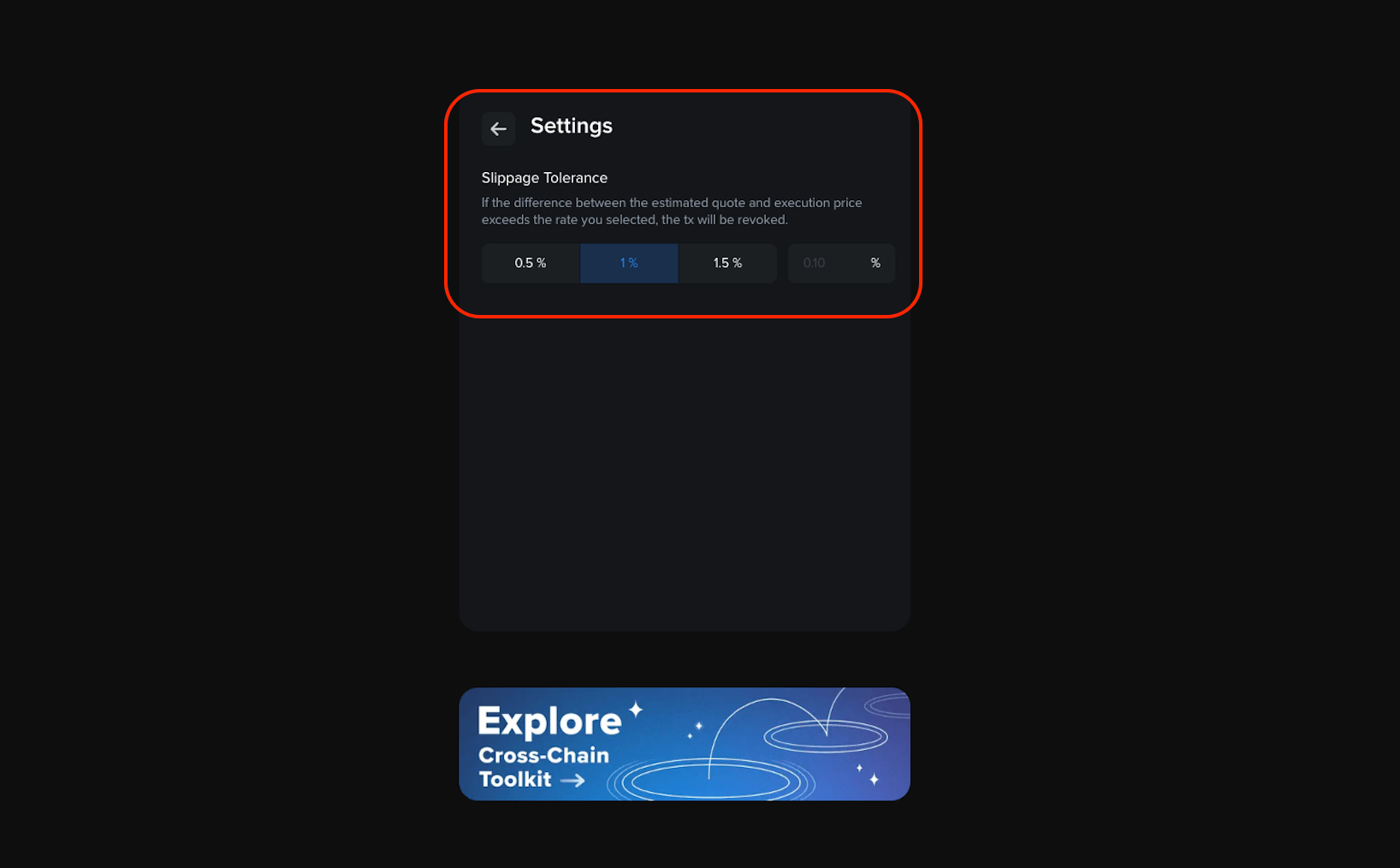 Slippage Tolerance is the price difference between the price at the confirmation time and the actual price of the transaction you are willing to accept when swapping.

If the difference between the estimated quote and execution price exceeds the rate you selected, the tx will be reverted and users will receive pool tokens on the destination chain.
Cross-Chain Swap Tips 3: Copy the link of the trading pair and share it with other people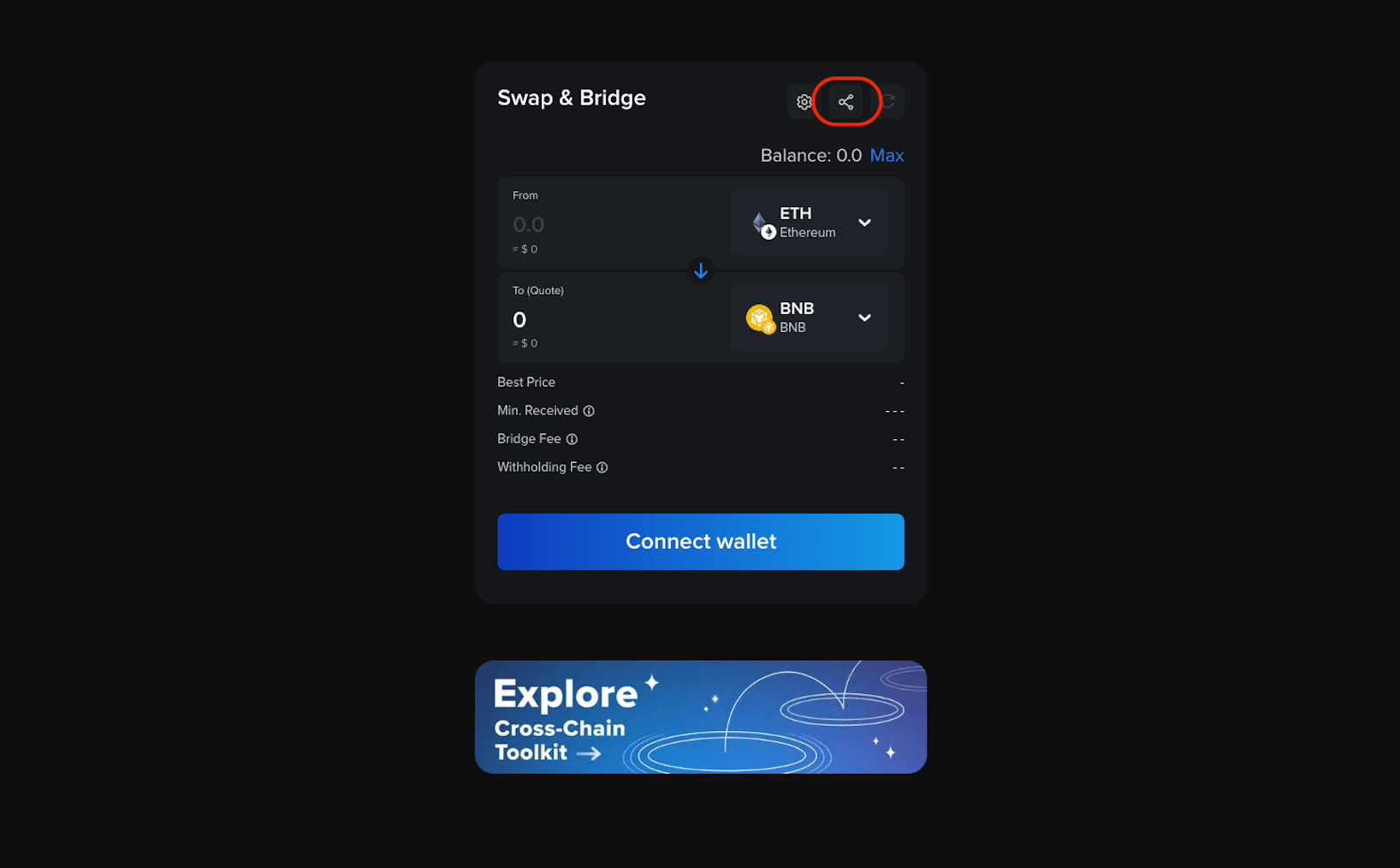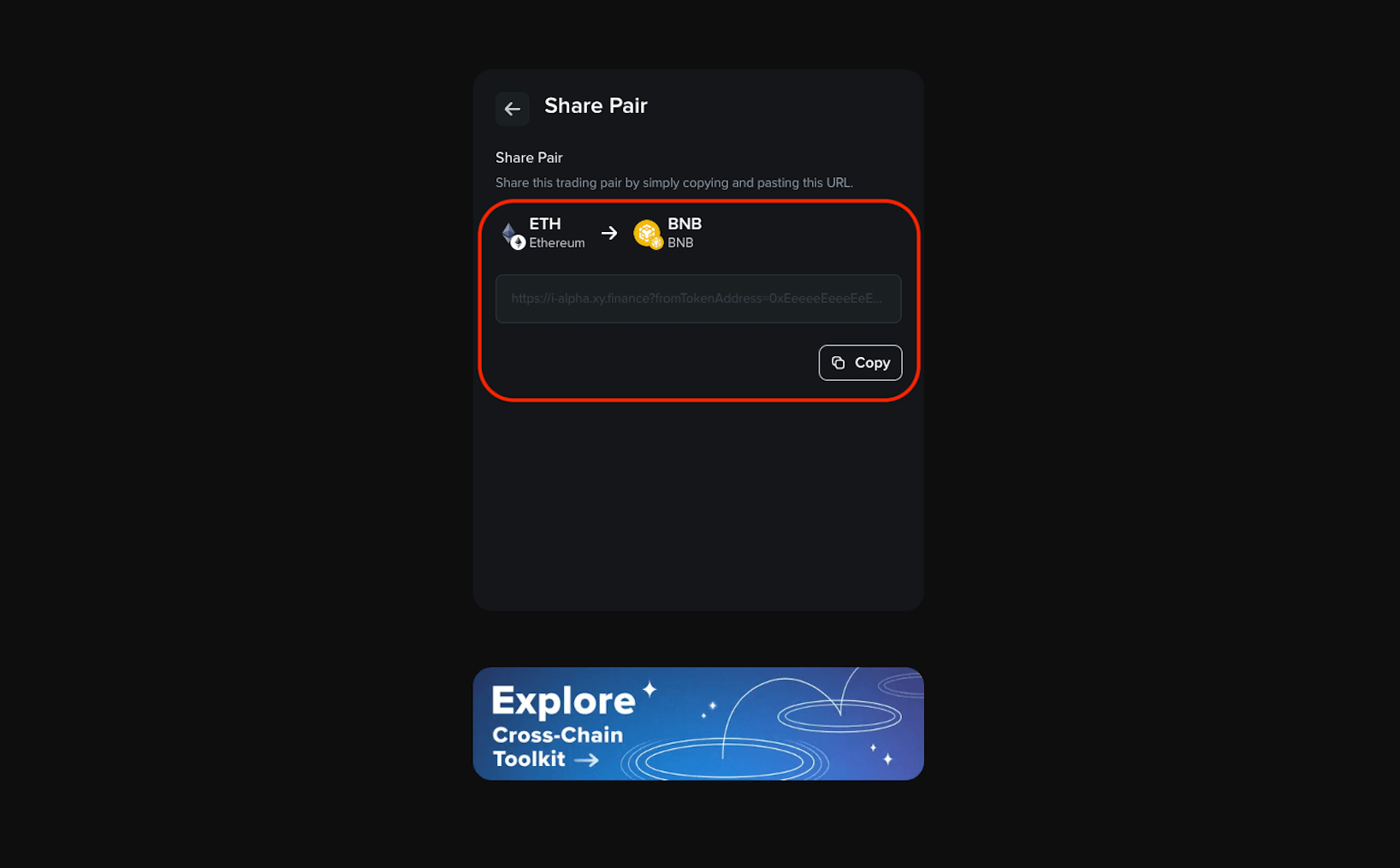 You can share your trading pair with anyone by simply copying and pasting the URL.
Face any challenge while cross-chain Swap?
Easy-peasy aight! If you encounter any issues while swapping, you can open a ticket or reach out to us on Discord. Our official Alpha members will give you all the support you need!
---
About XY Finance
XY Finance is a cross-chain interoperability protocol aggregating DEXs & Bridges. With the ultimate routing across multi-chains, borderless and seamless swapping is just one click away.
XY Finance Official Channels
XY Finance | Discord | Twitter | Telegram | Documents | Partnership Form