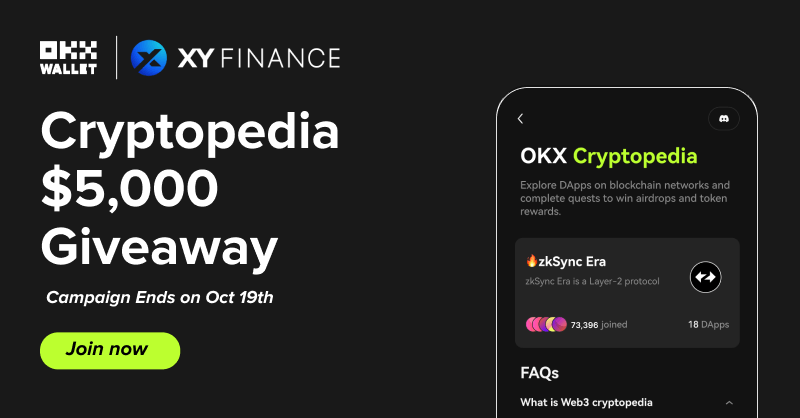 Ready to embark on another exciting adventure with XY Finance? XY Finance has teamed up with OKX to join their Cryptopedia learn-to-earn campaign! Participate now for a chance to win a share of a $5,000 $XY prize pool by completing designated tasks. 🔥
Why Join:
Whether you're familiar with OKX and zkSync or not, immerse yourself in our learn-to-earn campaign. Discover new ways to bridge assets across 18+ EVM chains with XY Finance and earn something extra along the way!
Who Can Join:
Users who have engaged with XY Finance Quest on Cryptopedia during the campaign period.
Task:
Cross-chain swap any amount of any token from any chains to zkSync Era via XY Finance
Campaign Date:
Now – 2023/10/19 04:00 UTC
Campaign Prizes:
Lottery Draw: 300 lucky winners who complete the XY Finance quest will be randomly selected to share a $3,000 XY tokens prize pool
New Users Exclusive Prize: 125 lucky winners who joined Cryptopedia after this campaign started (never claimed any quest of Cryptopedia before) and complete XY Finance task will be randomly selected to share a $2,000 XY tokens prize pool.
How to Participate in XY Finance Cryptopedia Quest Tutorial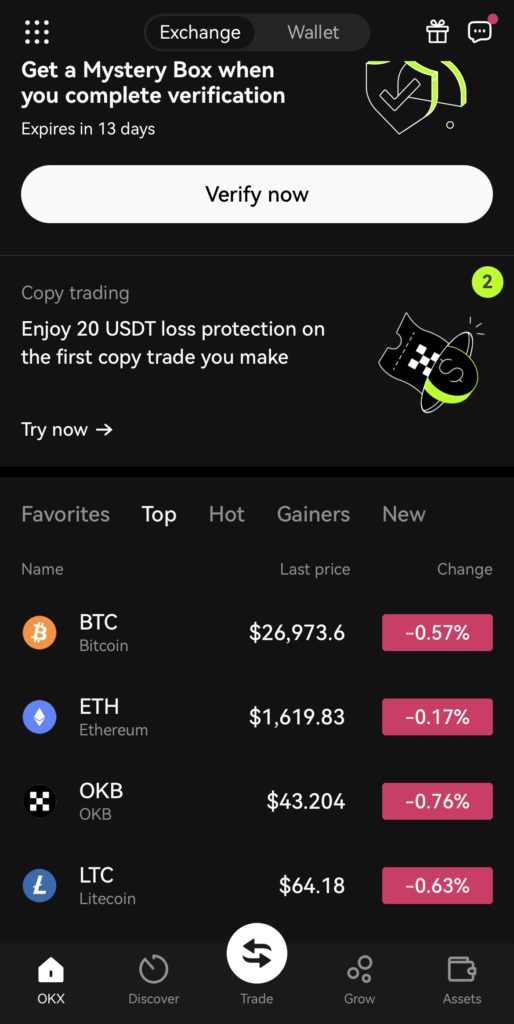 1️⃣ Open OKX App, if you don't have it installed yet, do it now
➡️ Download OKX App
➡️ Create An OKX Wallet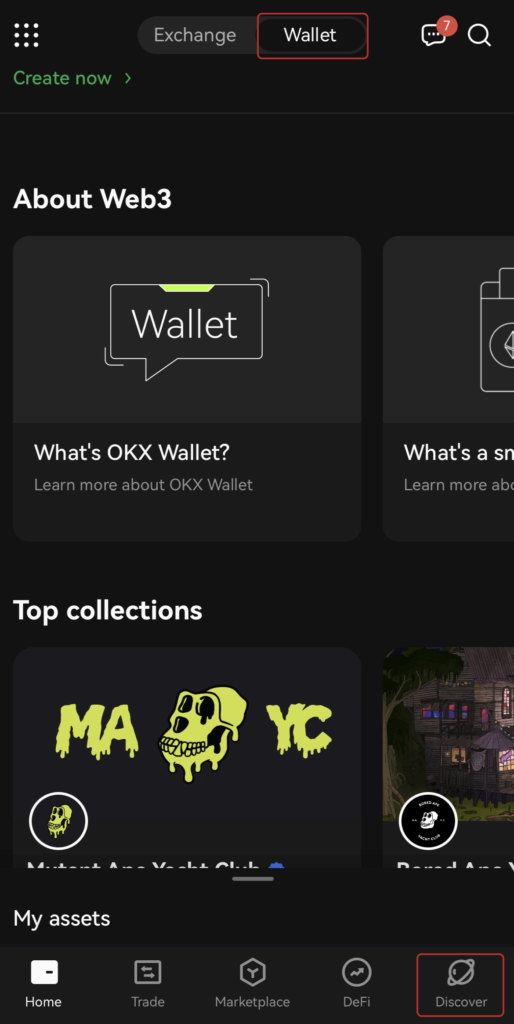 2️⃣ Select "Wallet" from the top toggle, then click the "Discover" tab at the bottom to enter the OKX Cryptopedia (zkSync Era) , access the XY Finance section, and click "Start Now".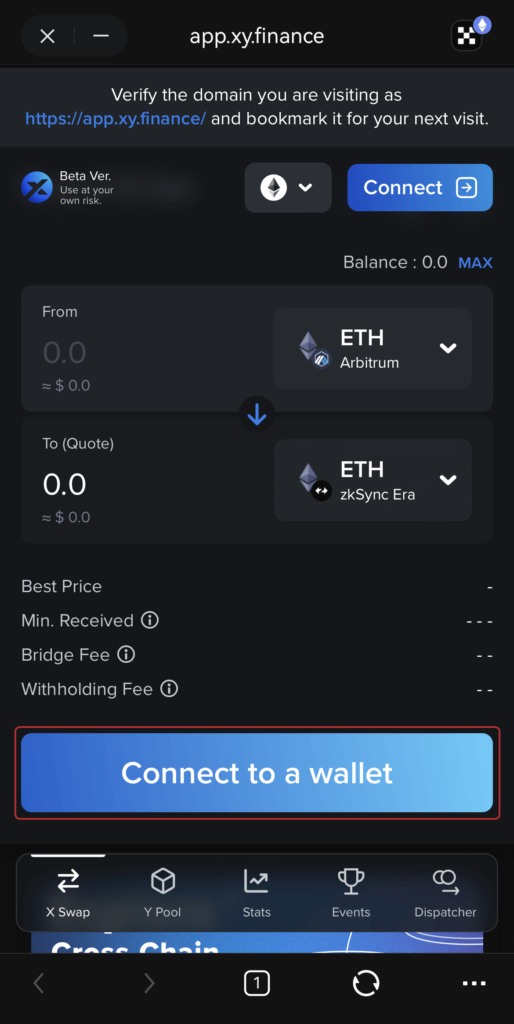 3️⃣ After being redirected to XY Finance, click "Connect to a wallet" to connect your OKX Wallet.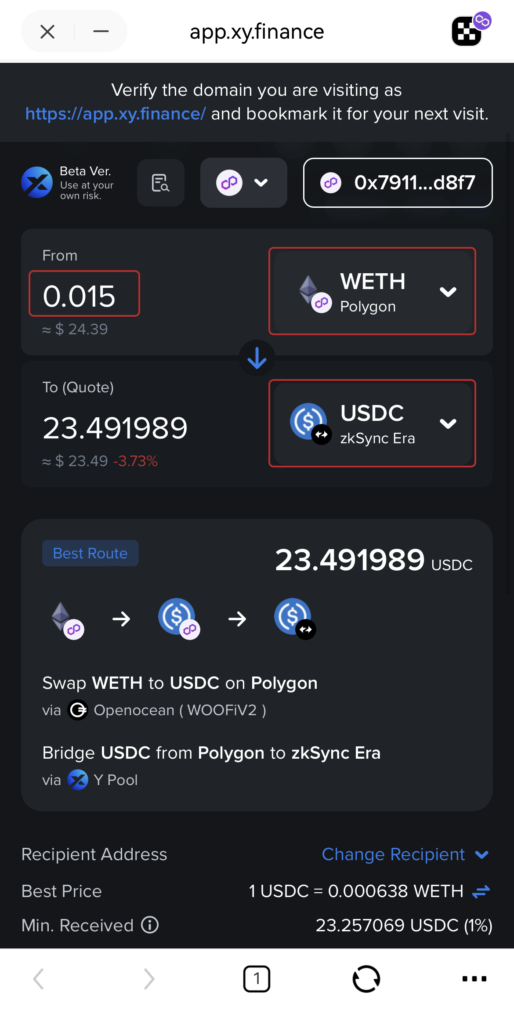 4️⃣ Input your source chain, token, token amount and zkSync Era as destination chain. For this quest, you can cross-chain swap from any chain, any amount, any token as long as the destination chain is zkSync Era!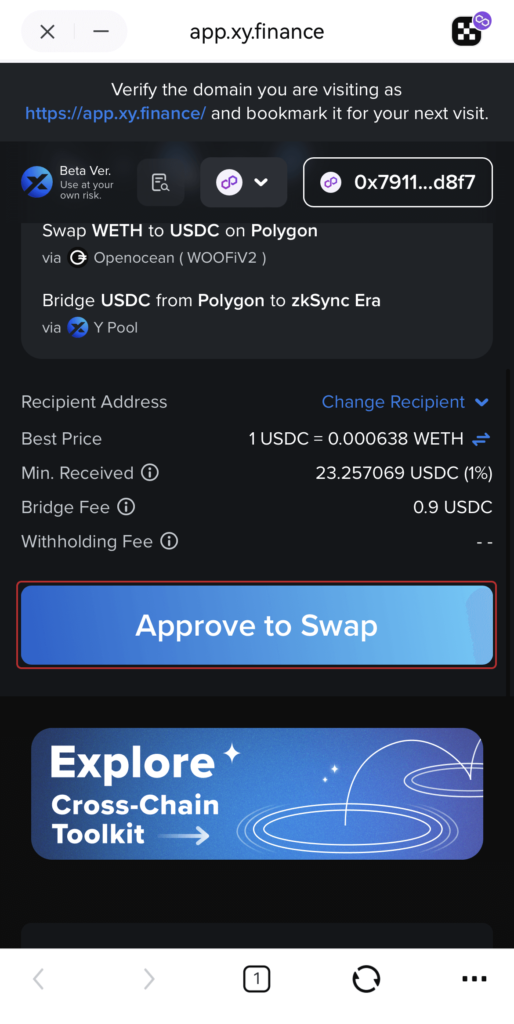 5️⃣ Click Approve to Swap, then double confirm the Swap & Bridge. Make sure all the set up is correct, click "Confirm" to sign the confirmation.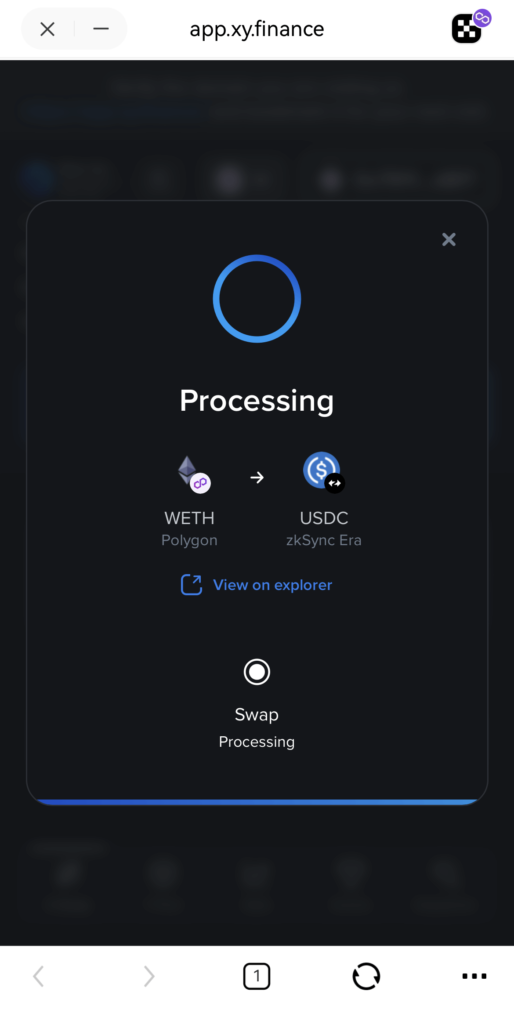 6️⃣ Wait for the transaction to be completed, which typically takes only 1 to 2 minutes. If it takes longer than 10 minutes, you can open a ticket on XY Finance official Discord! Do remember our official admins will never dm you first.


7️⃣ Once it's completed, you can click "Verify" and claim your exclusive NFT.
Tips : Sometimes, the verification process may take longer. If the first verification attempt fails, you can wait for five minutes and try verifying again.
Terms and Conditions:
The prize will be $5,000 worth of $XY tokens sponsored by XY Finance, which is 113,150 $XY tokens (based on the 14-day average VWAP, with a total value of $5,000);
Each wallet address is eligible to receive prizes only once during the campaign period;
Prizes will be airdropped to the user's wallet address within 14 days from the end date of the campaign;
XY Finance and OKX Wallet reserve the right to interpret the terms and conditions of this event and to change or modify these terms and conditions at any time.
XY Finance x OKX, accelerating Web3 together 🔥 Join us now on OKX Cryptopedia, learn-to-earn!
OKX is an innovative cryptocurrency exchange with advanced financial services. OKX relies on blockchain technology to provide everything users need for wise trading and investment.
Enjoy hundreds of tokens and trading pairs. With OKX, users can join one of the leading crypto exchanges by trading volume. OKX is serving millions of users in over 100 countries by providing spot, margin, futures, options, perpetual swaps trading, DeFi, lending, and mining services.
More About OKX
Website | Twitter | Discord
FAQ
1. How can I qualify to participate in the event?
Users must use the OKX Wallet App and engage with the XY Finance Quest on Cryptopedia during the campaign period.
2. What is the campaign reward?
The total prize pool is $5,000 worth of XY tokens, divided into two parts. Please note that each wallet address is eligible for rewards only once.
1. $3,000 worth of XY tokens will be distributed among 300 users who complete the tasks. 
2. $2,000 worth of XY tokens will be allocated to 125 new users who complete the tasks and have not previously participated in any other OKX Cryptopedia Campaign. 
3. When will I receive rewards?
Rewards will be distributed to users' wallet addresses within 14 working days after the event concludes.
4. Why should you use XY Finance?
XY Finance is a cross-chain dex & bridge aggregator that operates on 18 EVM chains including Linea, zkSync Era, Base, Arbitrum, Optimism, Polygon & more.
XY Finance's user-centric approach allows for easy token swaps between different chains, ensuring the best route and optimal prices for users.
---
About XY Finance
XY Finance is a cross-chain interoperability protocol aggregating DEXs & Bridges. With the ultimate routing across multi-chains, borderless and seamless swapping is just one click away.
XY Finance Official Channels
XY Finance | Discord | Twitter | Telegram | Documents | Partnership Form