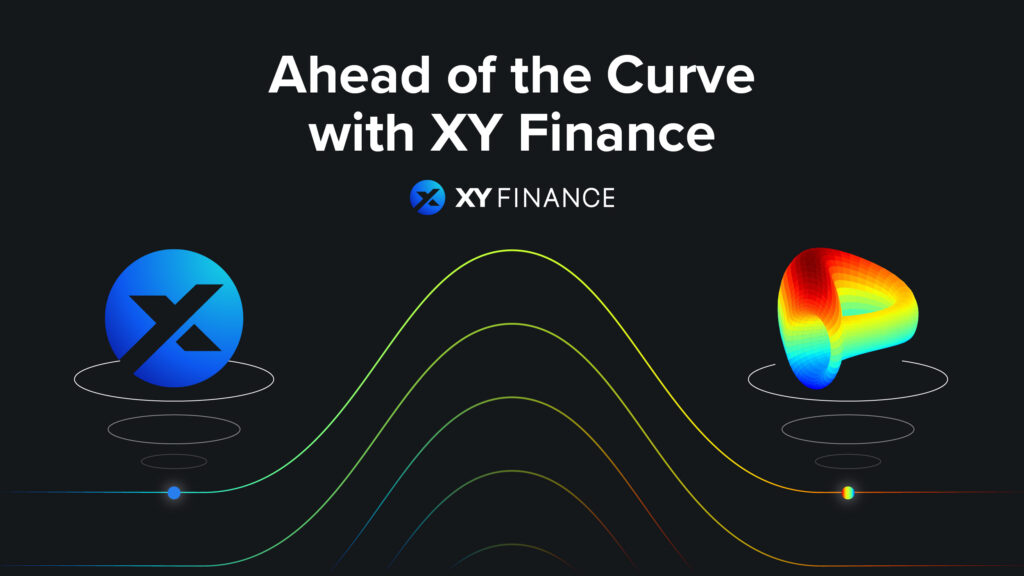 TL;DR
Proud to share that XY Finance has integrated liquidity on Curve as part of our recent 1inch integration. Curve as the leading decentralized exchange (DEX) tailored for stablecoins trading, will provide XY Finance & our users an immense boost in cross-chain experience by having the largest stablecoin liquidity pools in the ecosystem!

Curve Upward with XY Finance
✅ Lower Fee
✅ Lower Risk to Price Impact
✅ Above the Curve Routing
✅ Swap any tokens (stablecoin or not) across 14 supported chains
Ahead of the Curve with XY Finance
Curve as an exchange liquidity pool on Ethereum is designed to offer an efficient way to exchange stablecoins while maintaining low fees and low slippage. Thanks to Curve's genius special pricing formula, you could consider Curve as "Uniswap for stablecoins" that's great for swapping between different tokenized versions of coins. How so? with the help of XY Finance!
With Curve's largest stablecoin liquidity pool and XY Finance ahead of the curve Swap, you can enjoy the best routing with the best price, low risk to price impact and swap any tokens (stablecoin or not) across 14 supported chains!  To know more about how to use Swap, you can check out Swap Tutorial. Let your cross-chain experience & portfolio Curve upward with XY Finance! 
Currently, XY Finance has supported 14 chains, covering nearly 98% of EVM chains including:
Ethereum
BSC
Fantom
Polygon
Arbitrum
Optimism
Avalanche C-Chain
Cronos
KCC
ThunderCore
Astar
Moonriver
Klaytn
Non-EVM chains soon
---
About XY Finance
XY Finance is a cross-chain interoperability protocol aggregating DEXs & Bridges. With the ultimate routing across multi-chains, borderless and seamless swapping is just one click away.
XY Finance Official Channels
XY Finance | Discord | Twitter | Telegram | Documents | Partnership Form