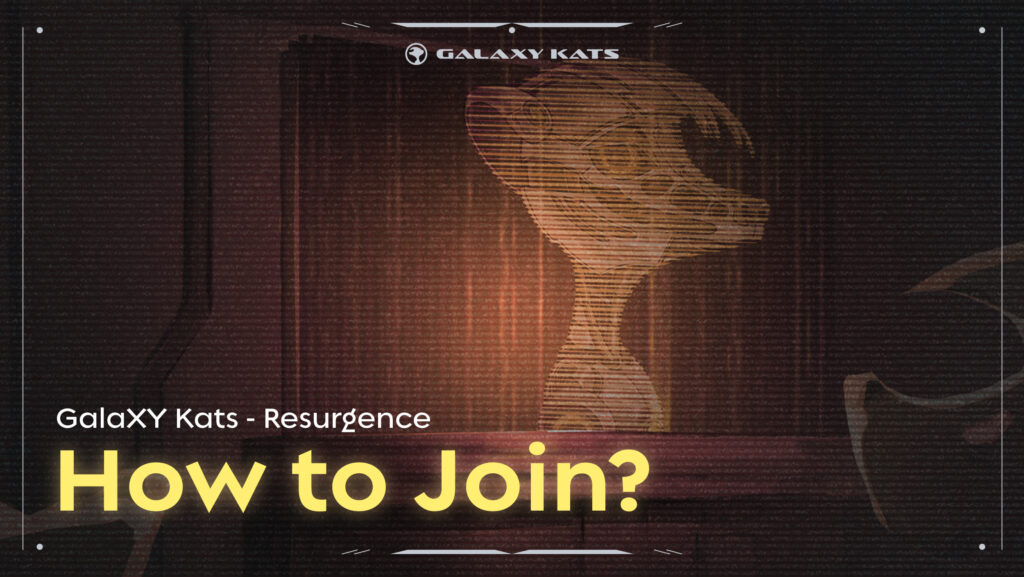 Who's ready to game? It's finally time for us to vibe in the game together again ❤ In GalaXY Kats – Resurgence, you will be able to maneuver your GalaXY Kats characters to explore the lore of GalaXY Kats in Story mode, fight against other players in PVP mode and challenge yourself in Infinite mode with Rougelite gameplay and experience thousands of different combinations every time you play. Let the fun begin!
GalaXY Kats – Resurgence
🚀 GalaXY Kats NFT Holders: Maneuver your own GalaXY Kats NFTs in the game. All the Kats' removable equipment can be shared by all characters in the game.
🚀 Non GalaXY Kats Holders: Join the game with default GalaXY Kats character in the game.

⭐ 2D RPG Blockchain Game
⭐ New Modes (Story, PVP & Infinite)
⭐ Roguelite Gameplay with thousands of possibilities
⭐ Leaderboard with a chance to win handsome rewards
⭐ Mint your in-game equipment into NFTs
⭐ A Perfect Union of Gaming and NFT
GalaXY Kats – Resurgence Game Launch
🗓 Game Available for Download: 11/07 10:00 UTC
🗓 Server Begin: 11/08 08:00 UTC
GalaXY Kats – Resurgence PVP Season
🗓 Season Begin: 11/15 08:00 UTC
🗓 Season End: 12/13 08:00 UTC
Now let's delve into how to create your game account so you join the game and keep your progress!
How to Create Account & Join GalaXY Kats – Resurgence

Before downloading the game, check if you already have an account! You can join GalaXY Kats – Resurgence as guest but it is recommended to have an account for the following reason:
Save your game progress
Mint in-game assets into Equipment NFTs
Be part of the fam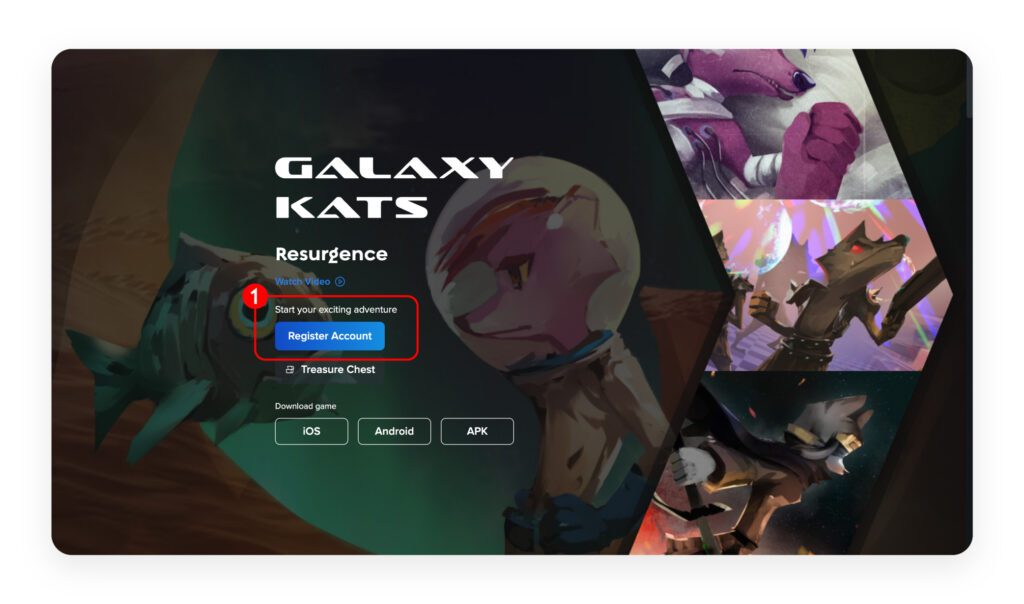 ⓵ Visit our official galaxy.art website & click "Register Account"

⓶ Connect wallet
GalaXY Kats holder: Connect the wallet with your GalaXY Kats NFTs
Non GalaXY Kats holder: If you want to experience the game first it is recommended to also create an account so you can save your progress in the game.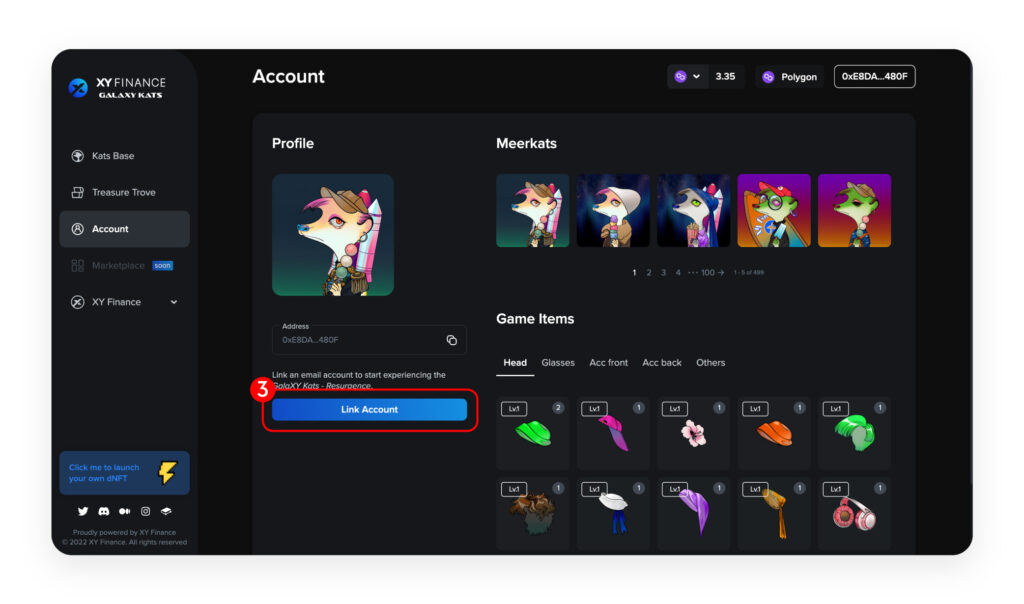 ⓷ Link account
If you already have an account from Alpha Test, then you already bind your email with your wallet address! You can log in to the game with that email, if not you can simply create one!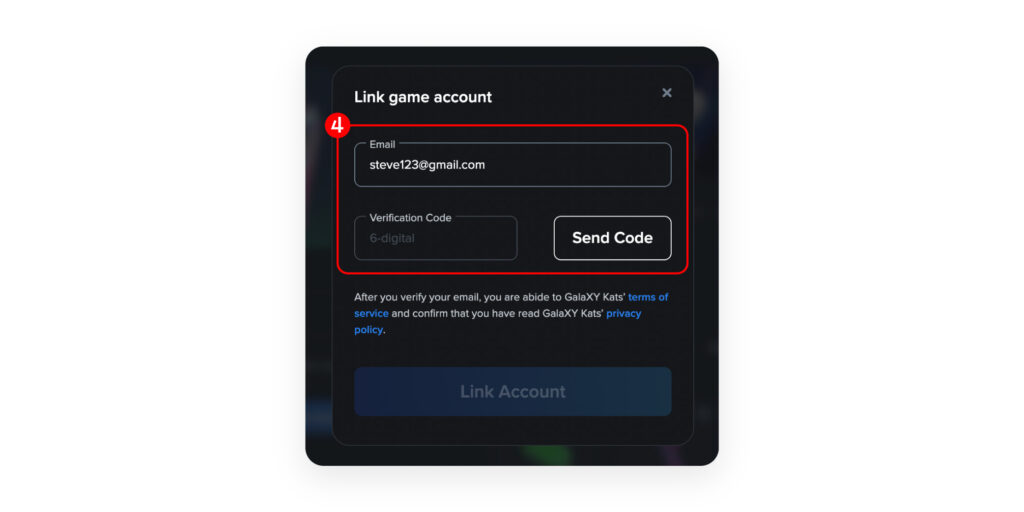 ⓸ Insert your email address and hit "Send Code"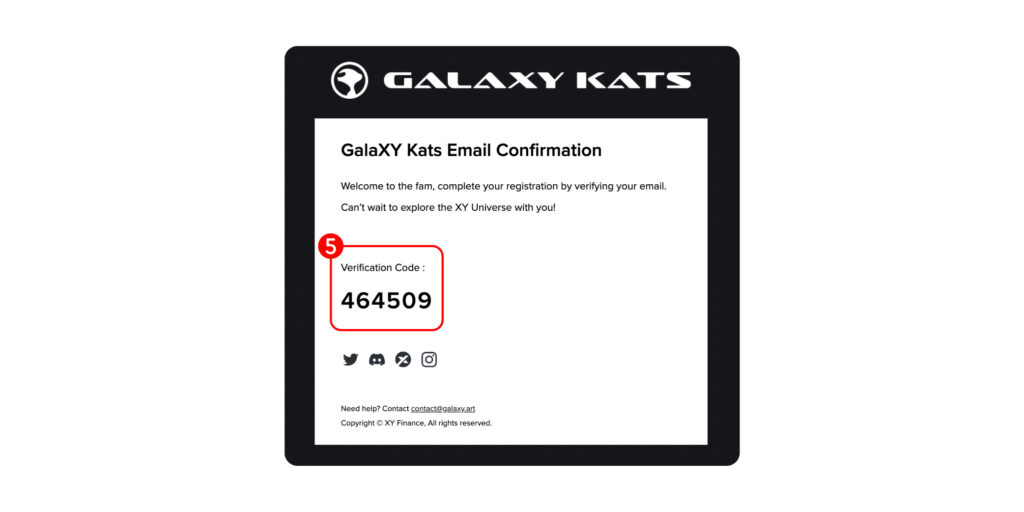 ⓹ Check verification code from your email inbox
If you didn't receive it, please also check your spam inbox or you can send the code again after 1 min.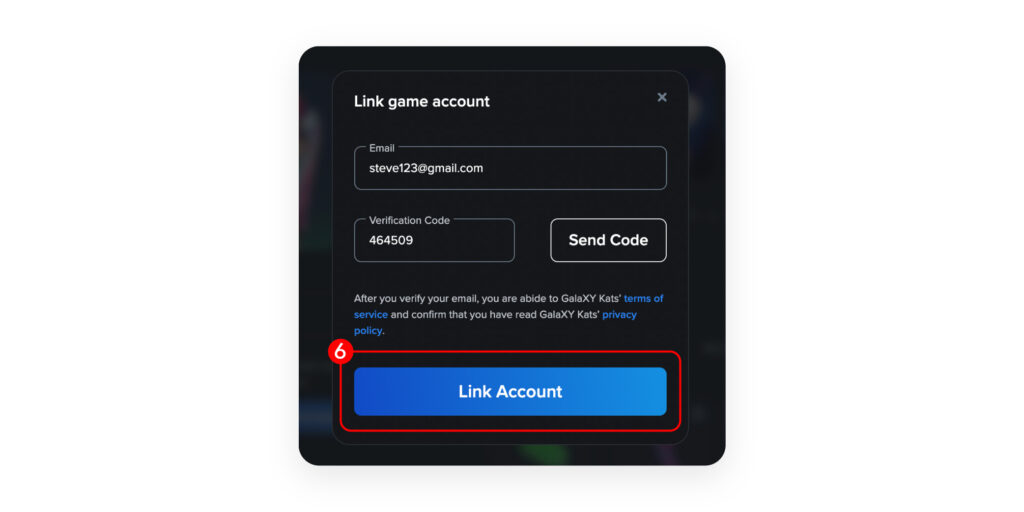 ⓺ Link account
Insert the verification code you got in your inbox and click "Link Account"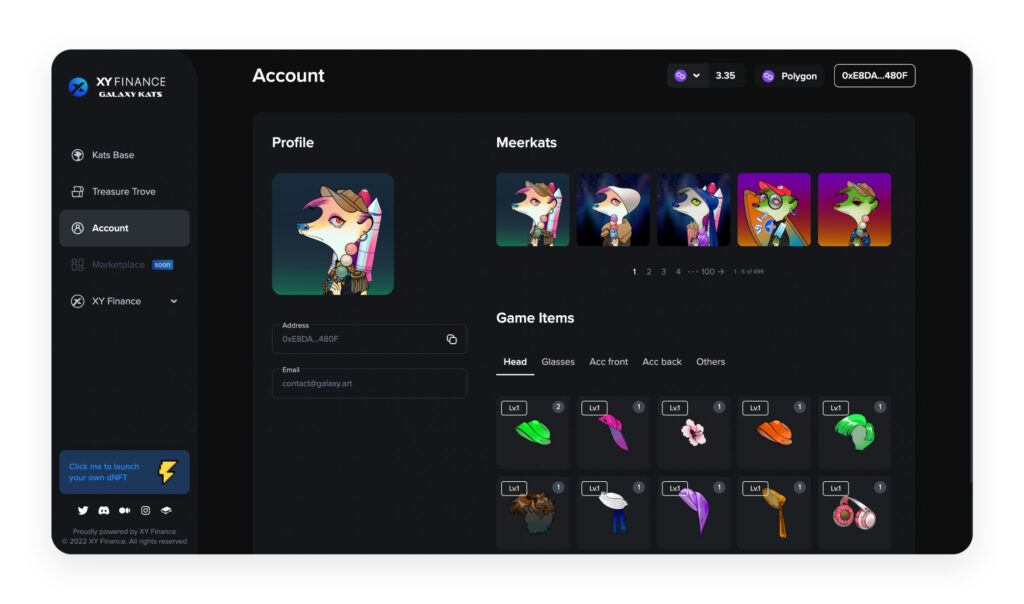 ⓻ Voila! You can check out all your GalaXY Kats & Equipment NFTs in Kats Base.
If you are not GalaXY Kats holder (yet), you won't be able to see anything here. To change that, you can adopt one or two or ten on OpenSea & X2Y2! Time to join the gang 🚀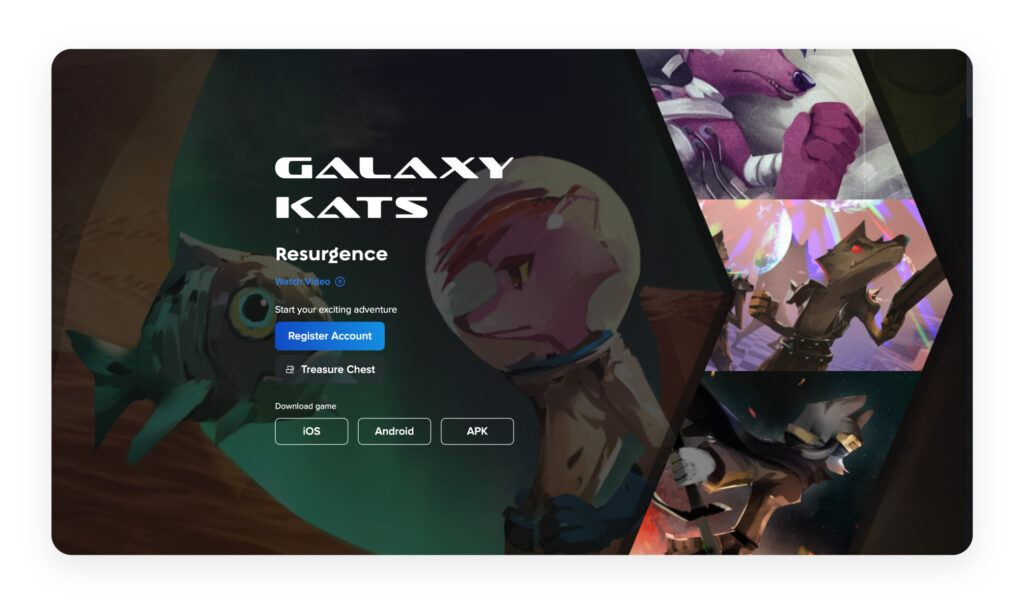 ⓼ Download GalaXY Kats – Resurgence
After creating your account, you can download the game on galaxy.art. The game will be available for iOS & Android devices, to play on PC you can download emulators of your choice.
About GalaXY Kats
GalaXY Kats is a collection of 10,000 unique meerkat NFTs on the Ethereum blockchain. GalaXY Kats aims to not only fulfill the mission as just an NFT/PFP, but also provide practical utilities to holders. Being a GalaXY Kats holder will allow you to enter our blockchain game with higher stats and even better, holders will unlock DeFi utilities such as swap fee rebate, token airdrops, and more via our XY Finance service.
GalaXY Kats Official Channels
Website | Discord | Twitter | OpenSea| Instagram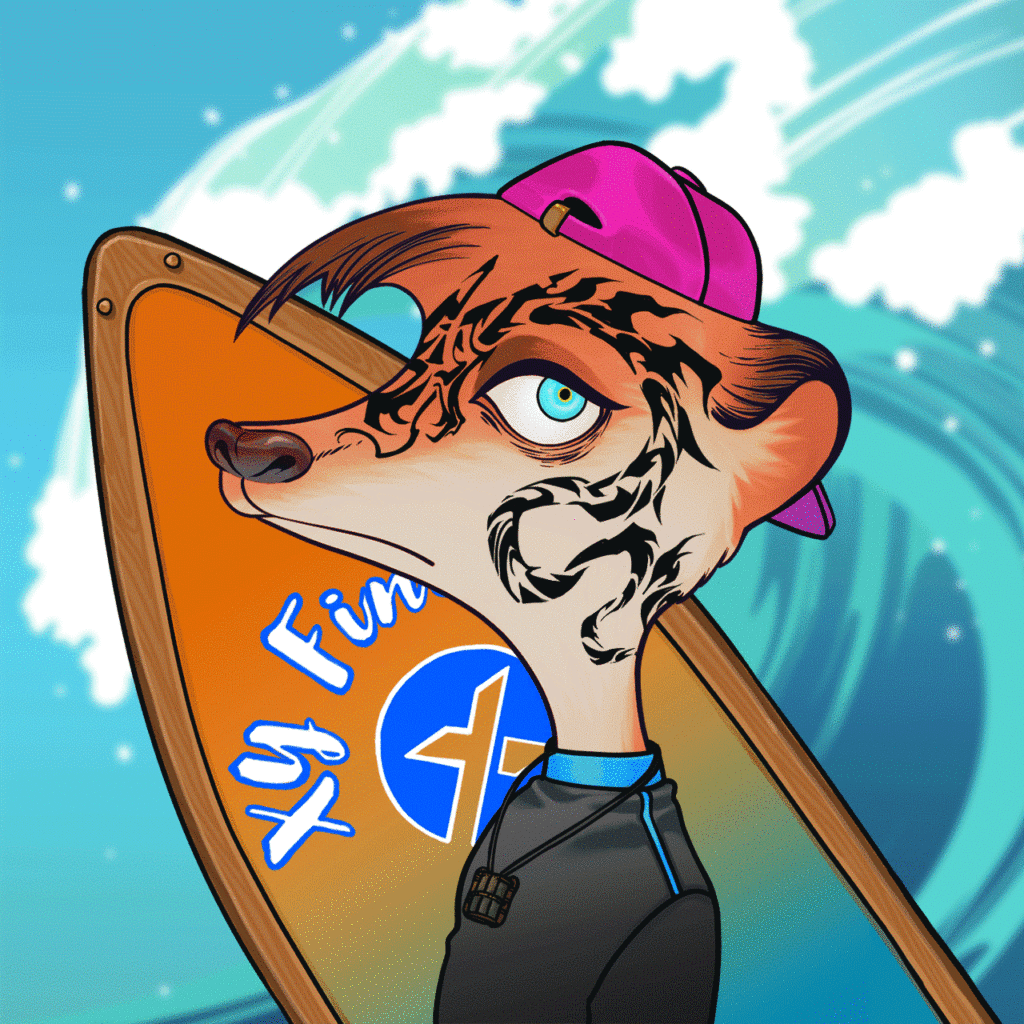 ---
About XY Finance
XY Finance is a cross-chain interoperability protocol aggregating DEXs & Bridges. With the ultimate routing across multi-chains, borderless and seamless swapping is just one click away.
XY Finance Official Channels
XY Finance | Discord | Twitter | Telegram | Documents | Partnership Form