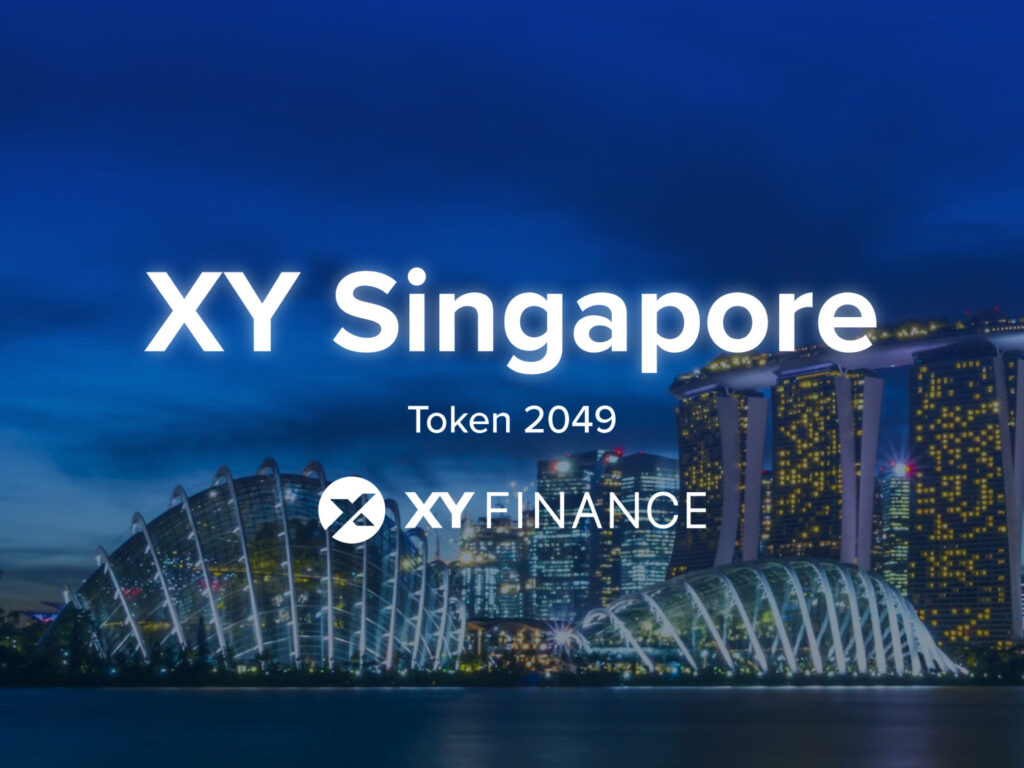 XY Finance participated in the biggest blockchain conference in Asia as Title Sponsor along with Crypto.com, Circle, Polkadot & other crypto giants.
Increase XY Finance brand & product awareness.
Explore opportunities to diversify XY Finance's B2B scalability & reach by connecting with other promising projects in order to explore future collaboration opportunities.
Wilson Huang, Founder of XY Finance gave a keynote speech on how business can scale up in the multi-chain world with the help of XY Finance.
After party across Marina Bay Sands Hotel with Huobi, Infinity Ventures Crypto, Signum Capital, Polygon & other friends
XY Finance actively participated in many major events this year including the followings to increase XY Finance's exposure as well as establish new connections with other major projects:
Consensus Texas
NFT.NYC
Japan Blockchain Week events (IVS Crypto, NFT Summit Tokyo)
Korea Blockchain Week event (BUIDL Asia, ETH Seoul)
Blockchain Global Day Vietnam
Token2049 Singapore
This time in Token2049 Singapore, XY Finance has decided that we will go big instead of going home by being the top sponsors of this event with major billboards, booth, exclusive events and ambition to strike new partnerships & deals. The team has also secured a keynote speech for our Founder Wilson Huang to share about how projects can scale up their business by using services provided by XY Finance!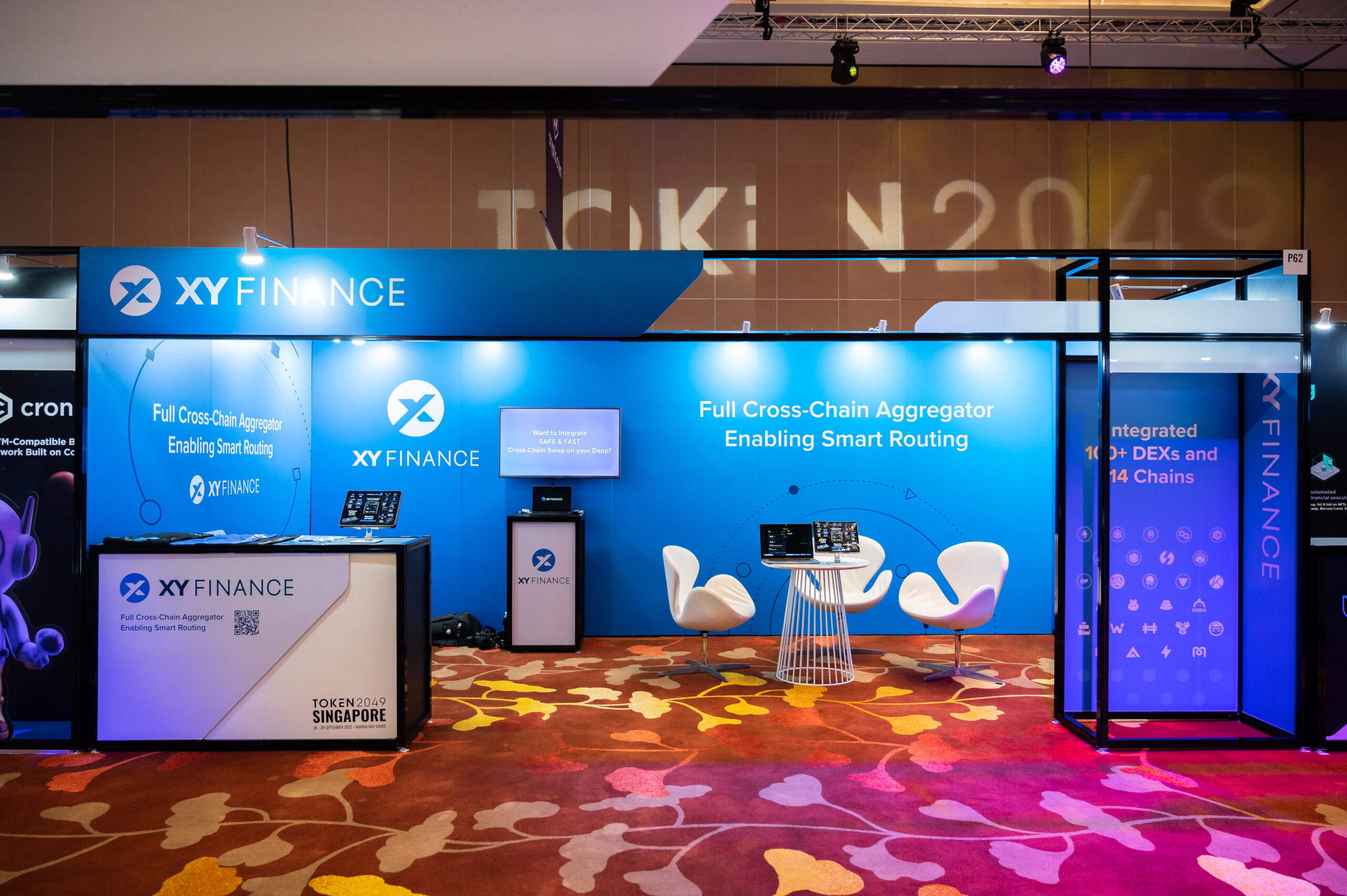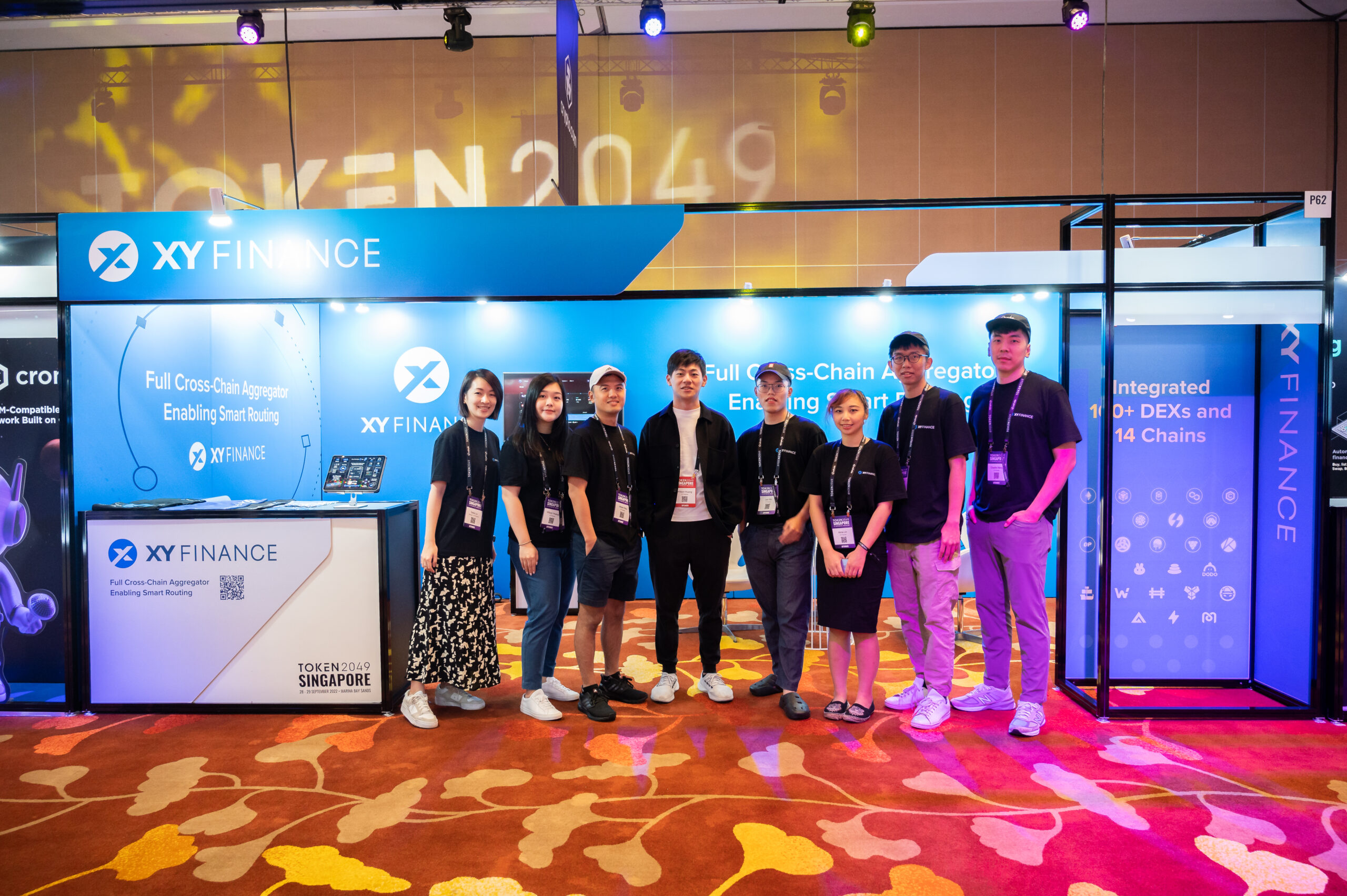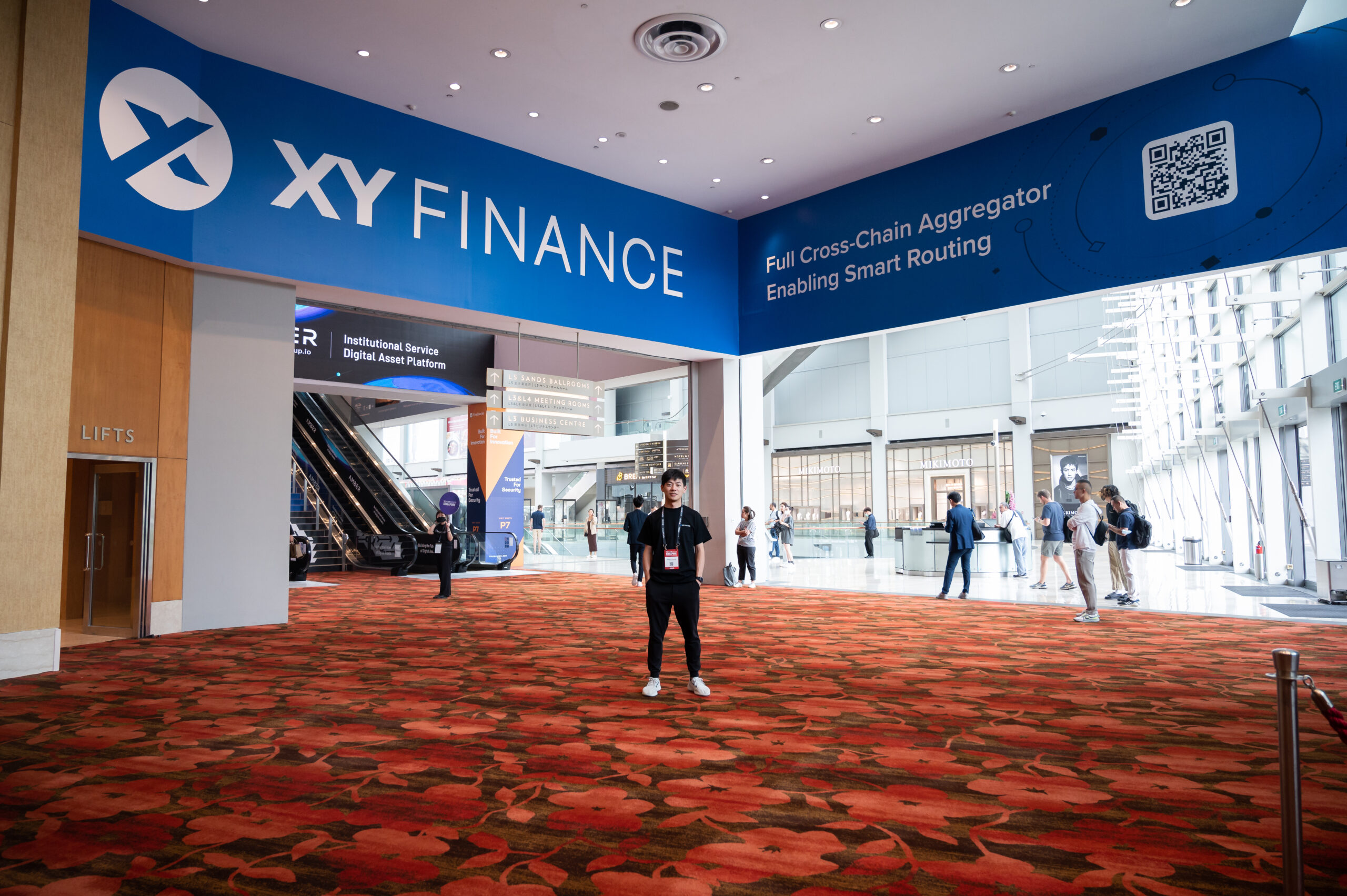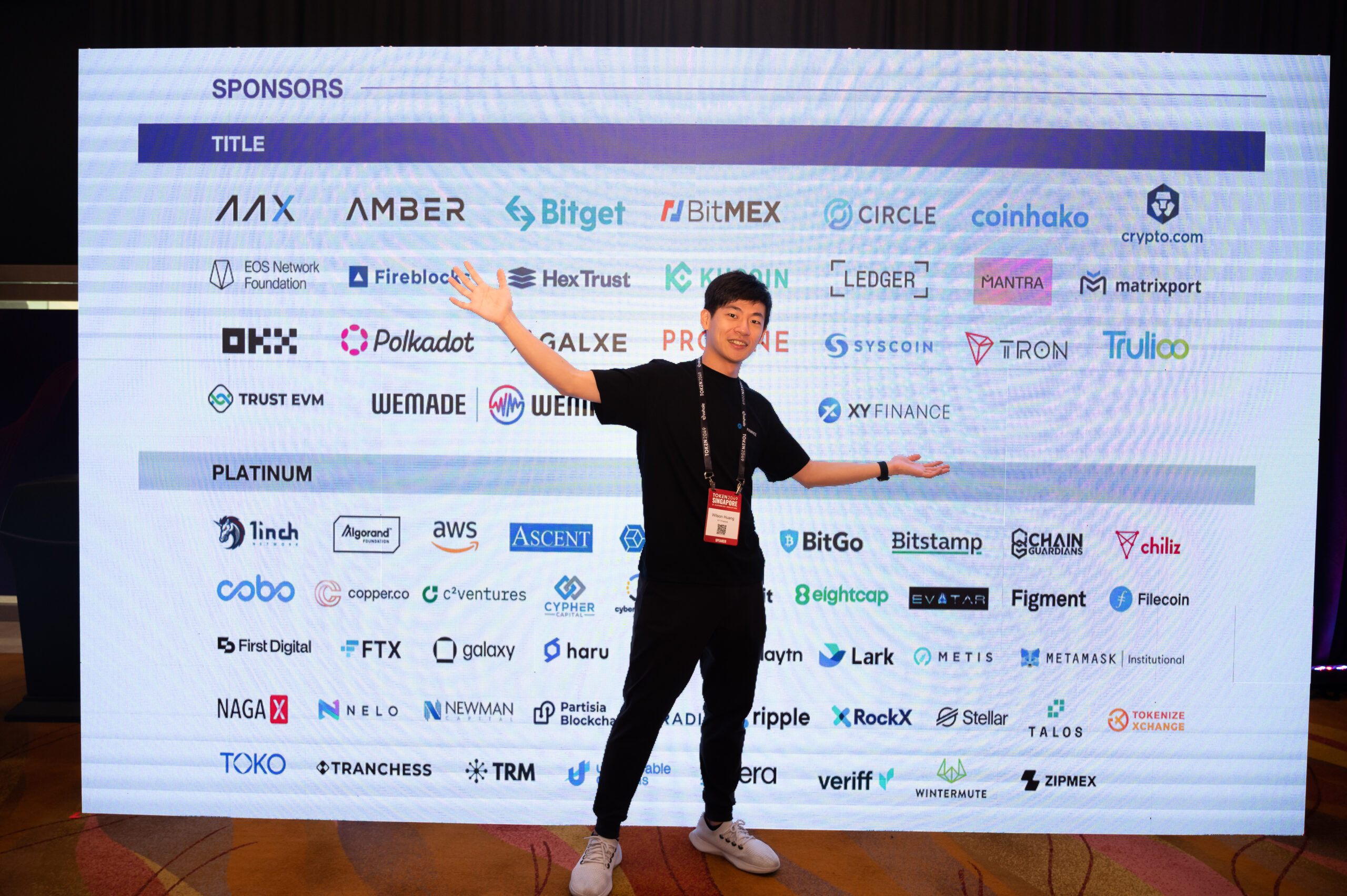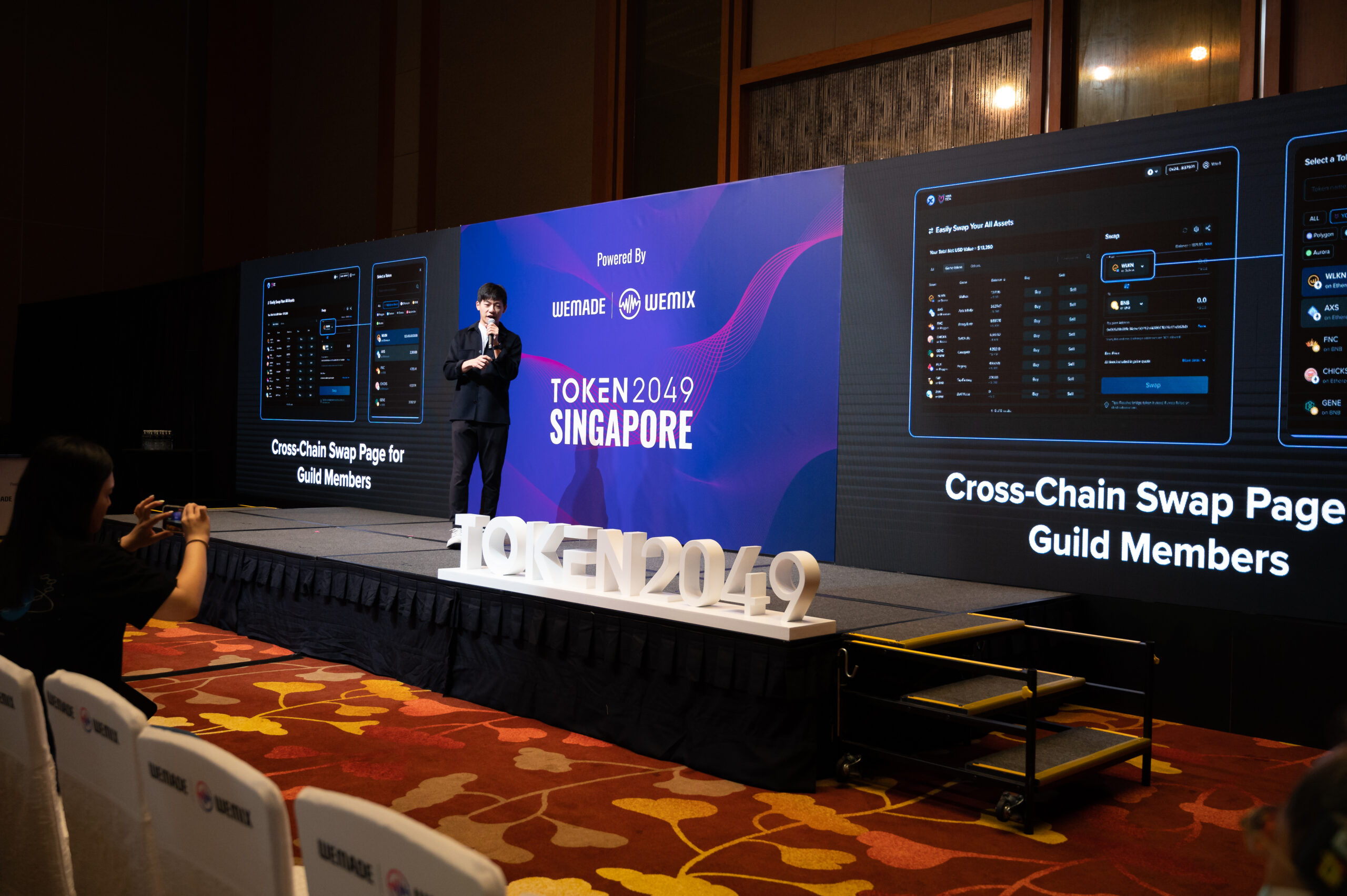 What XY Finance Achieved in Token2049 Singapore
Throughout the 2 days events, the team had talked to more than 200+ projects in hope to diversify XY Finance's B2B scalability and explore future collaboration opportunities. One of the biggest goal for XY Finance is to find the right projects who are in need of non-custodial functionality for price aggregation, token swap, token listing, token bridge, game tokens management, batch send tokens and more possibilities! There's no limitations in projects who can better scale up their business with us from payment, wallet, DEXes, aggregators to NFT/GameFi projects, guilds, you name it!
Moving forward, XY Finance team will continue to connect with projects we met from Token2049 and let our community know when new partnerships or collaborations is on, stay tuned!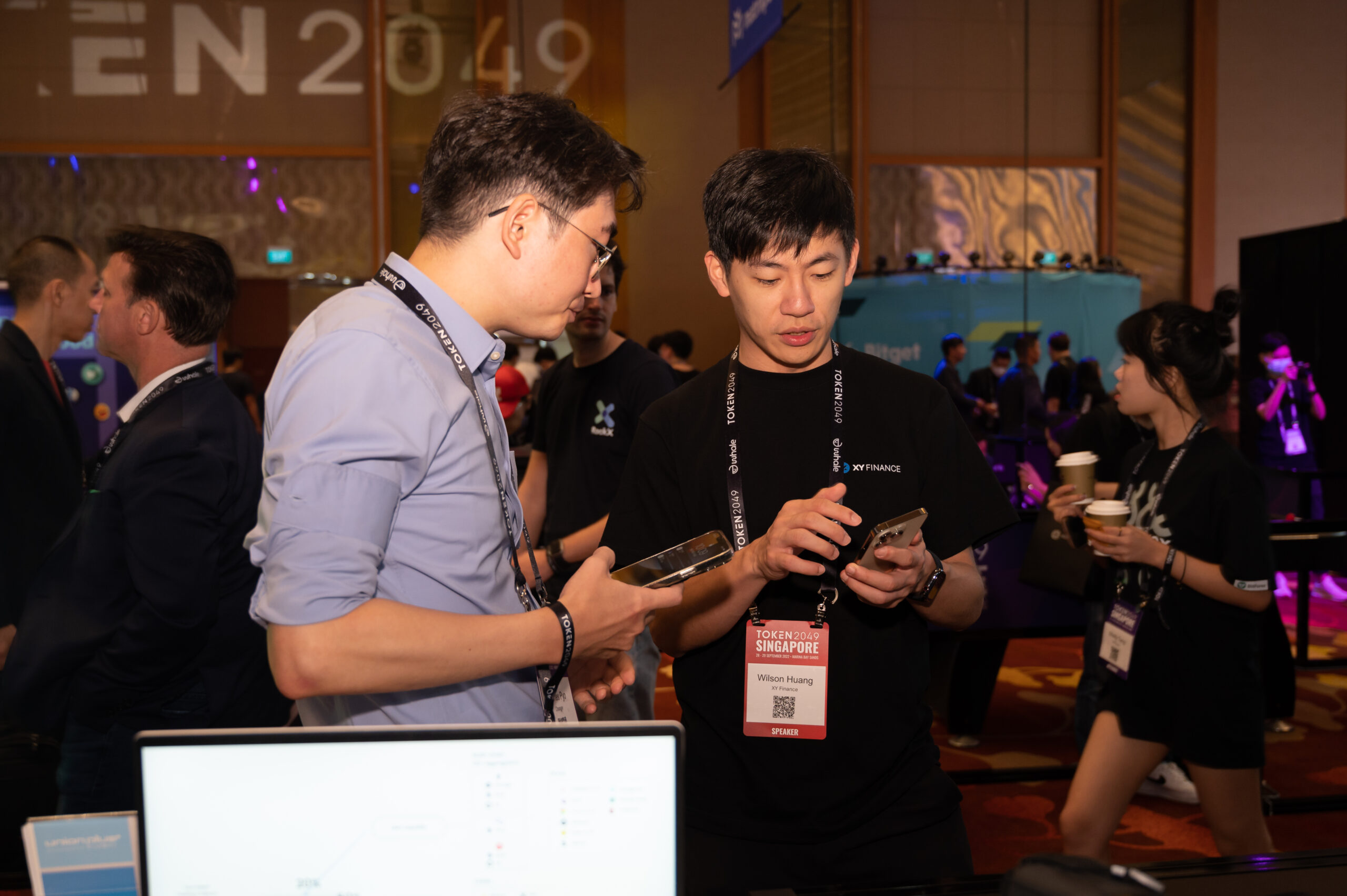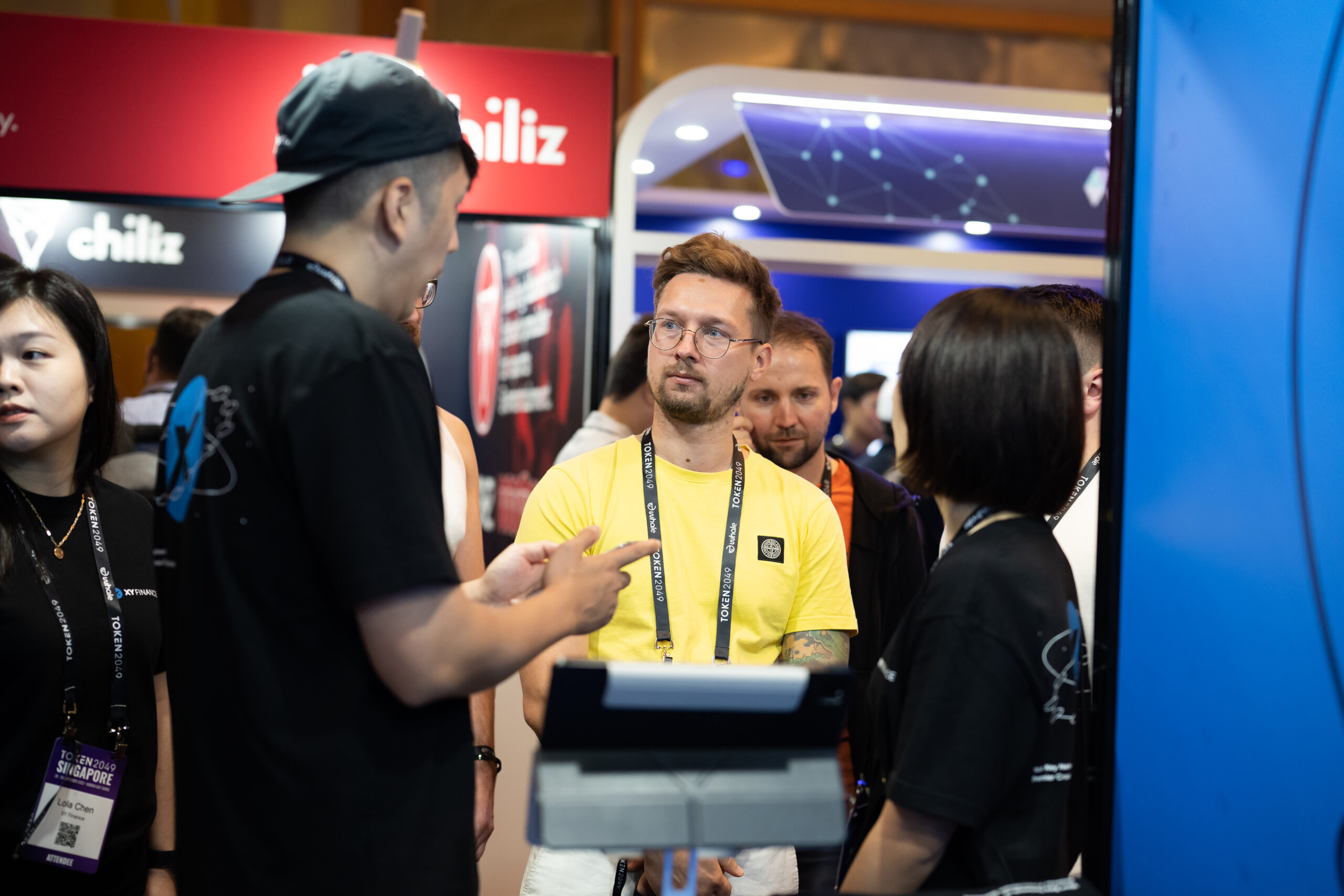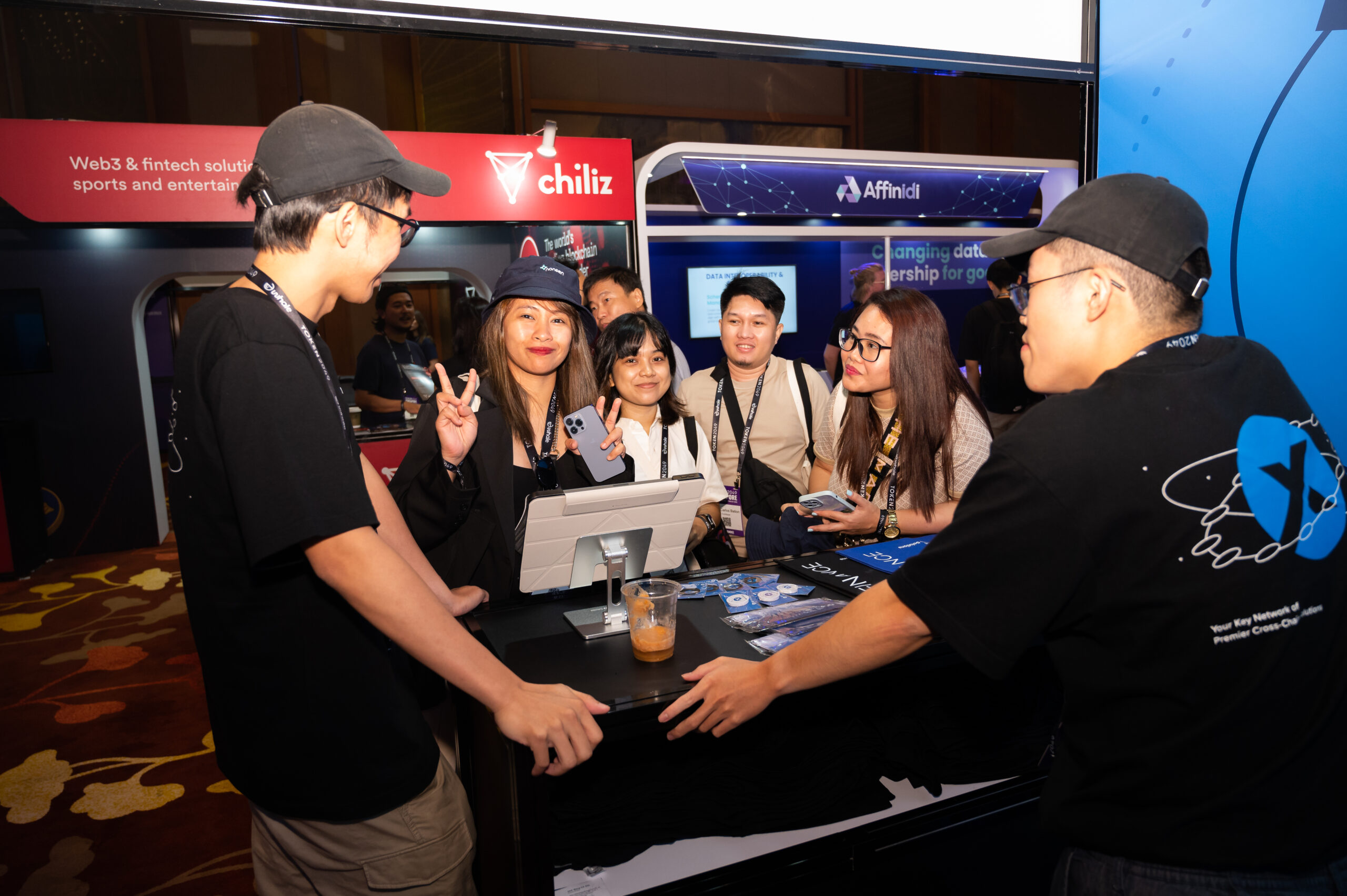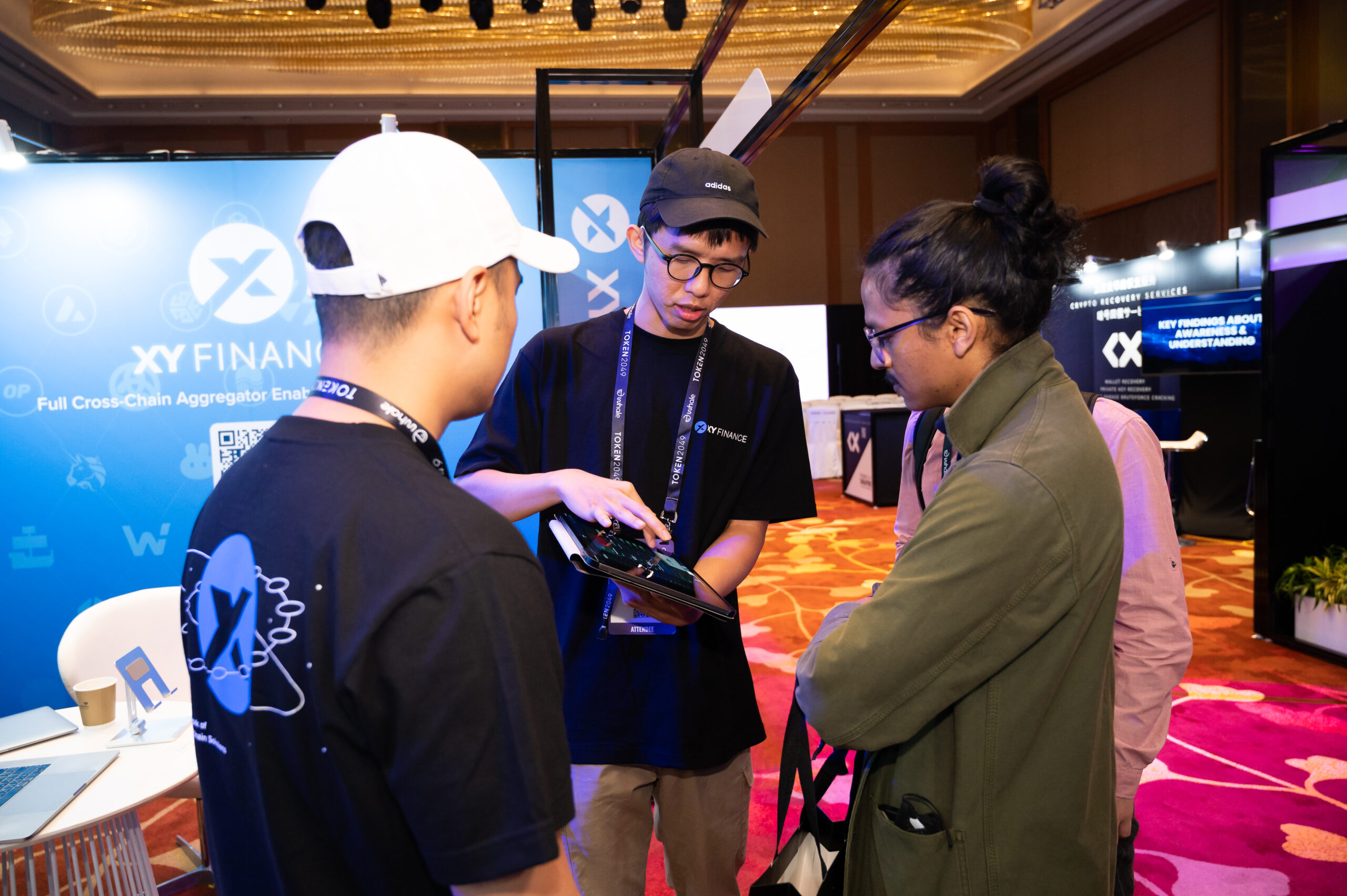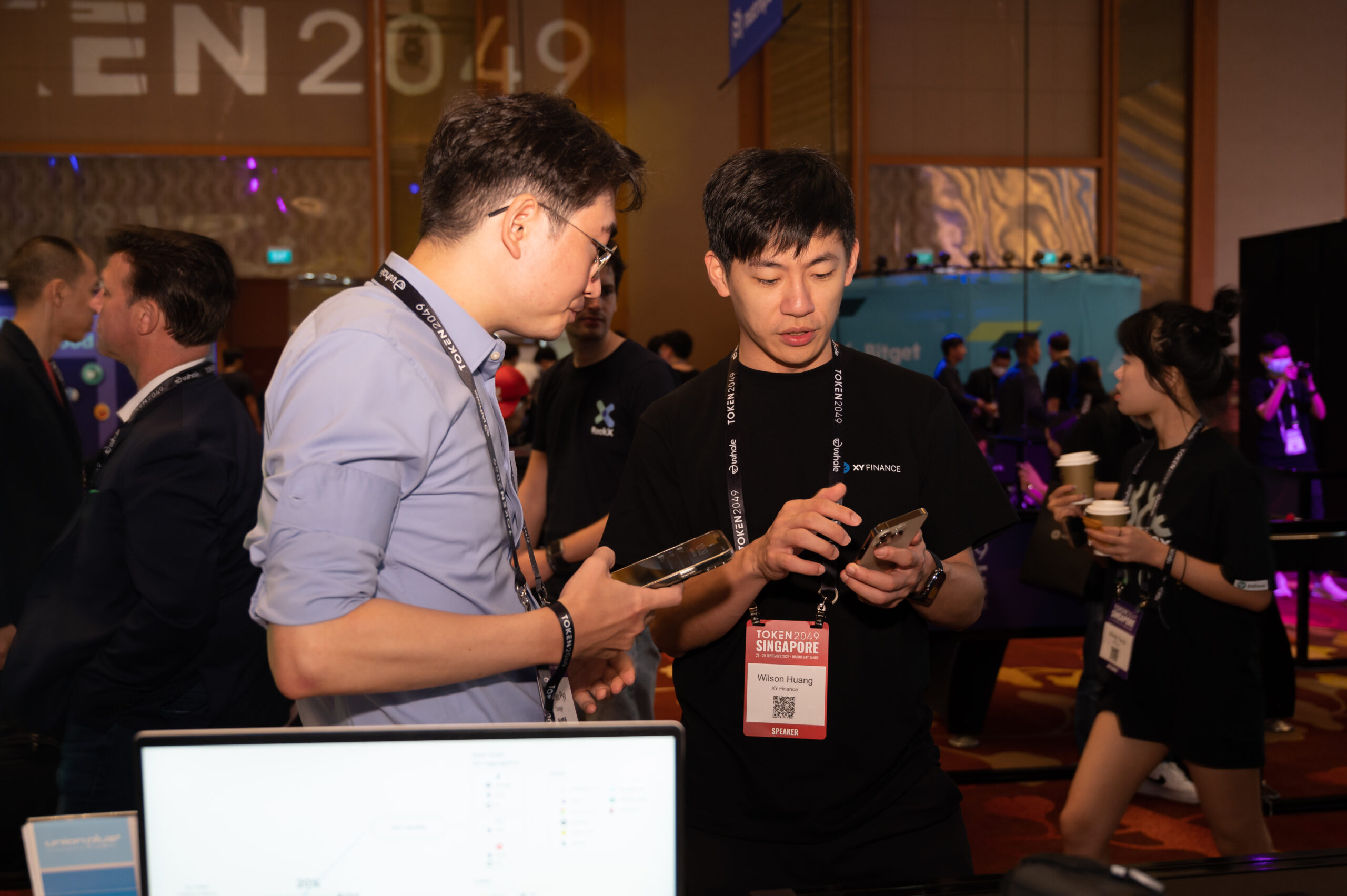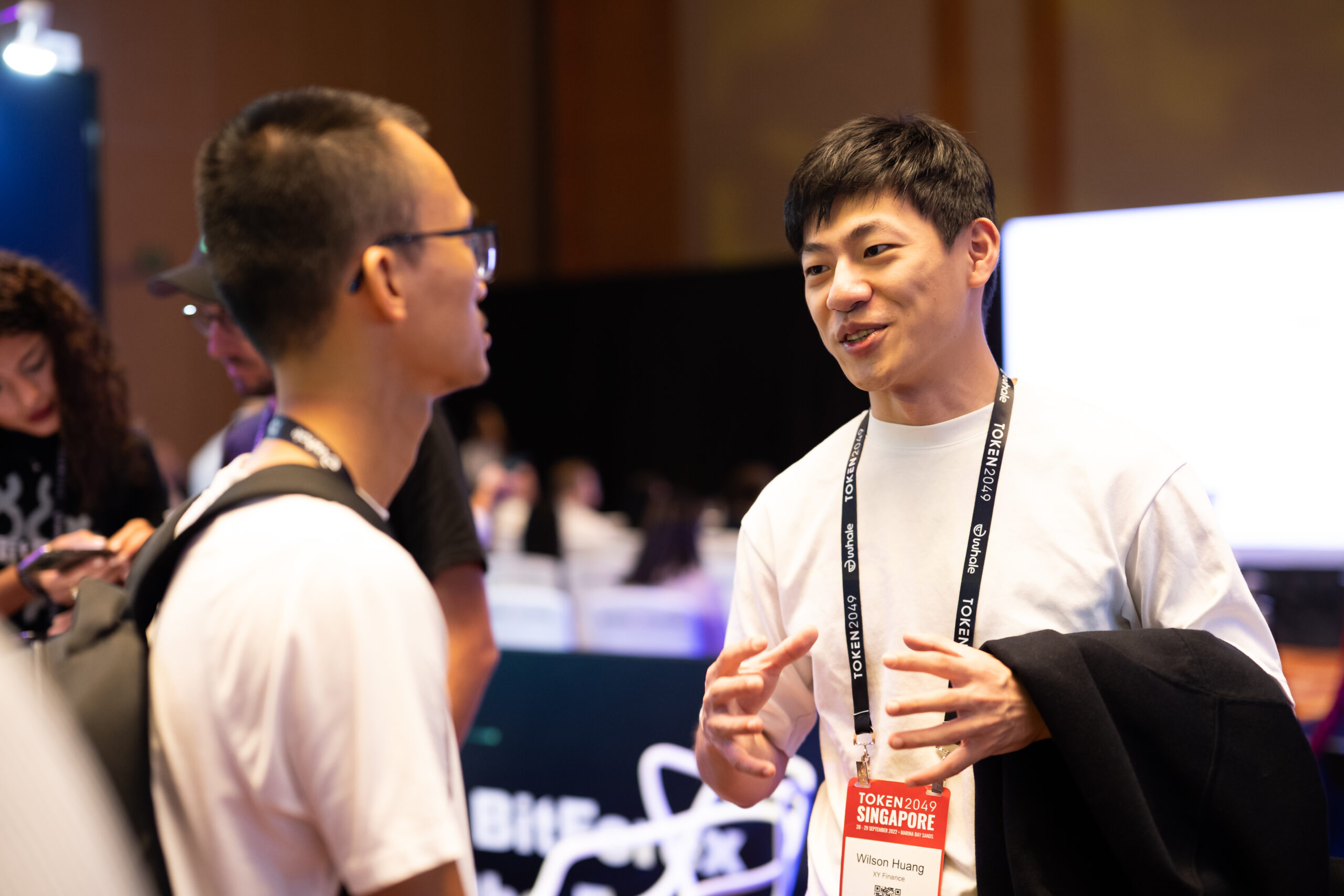 Keynote Speech at Token2049 By Wilson Huang, Founder of XY Finance
As mentioned, one of the main goals for XY Finance at Token2049 Singapore is to let other projects know how XY Finance services can help them expand the scope of their projects and optimize their products. With that in mind, Wilson Huang, Founder of XY Finance shared in the speech why XY Finance is important in this multi-chain environment & the solution. You can check out the whole keynote speech on Youtube or here's a brief summary of the speech!
Key Info
Ethereum domination to multi-chain era: According to DeFiLlama, there were 94% of TVL on Ethereum back in August 2020 compared to 58% TVL as of August 2022, projects must be equipped with the cross-chain capability to remain competent and sustainable.
Why you need XY Finance: To scale up a business, we all need a larger user base. And in a multi-chain context, if you want to grow your project wider and faster, you must consider two significant factors: interoperability and efficiency.
Pain points: Lack of interoperability, infrastructure overwhelmed the limitation of DEXs or bridges aggregated on your protocol & insufficient liquidity.
Solution: XY Finance has packed solutions into a toolkit where ready-to-go APIs & Widgets are easily available, so it'll be a lot simpler for developers to integrate our service into your dApps quickly so you can focus on whatever you do the best, and we will empower your products to WIN MORE USERS in seconds.
How: Check out our Developer Doc & reach out to us by filling out this Form or simply contact the team on Discord or Telegram!
After Party
This year's Token2049 Singapore ends with a record-breaking debut with over 7,000+ attendees, 2,000+ global companies and 150+ side events as well as after parties making it the industry's largest and most well-attended event in years. Of course XY Finance is part of it! Together with Houbi, Infinity Ventures Crypto, Signum Capital, Polygon & other friends, we hosted an after party across Marina Bay Sands Hotel with the best view in the entire Singapore.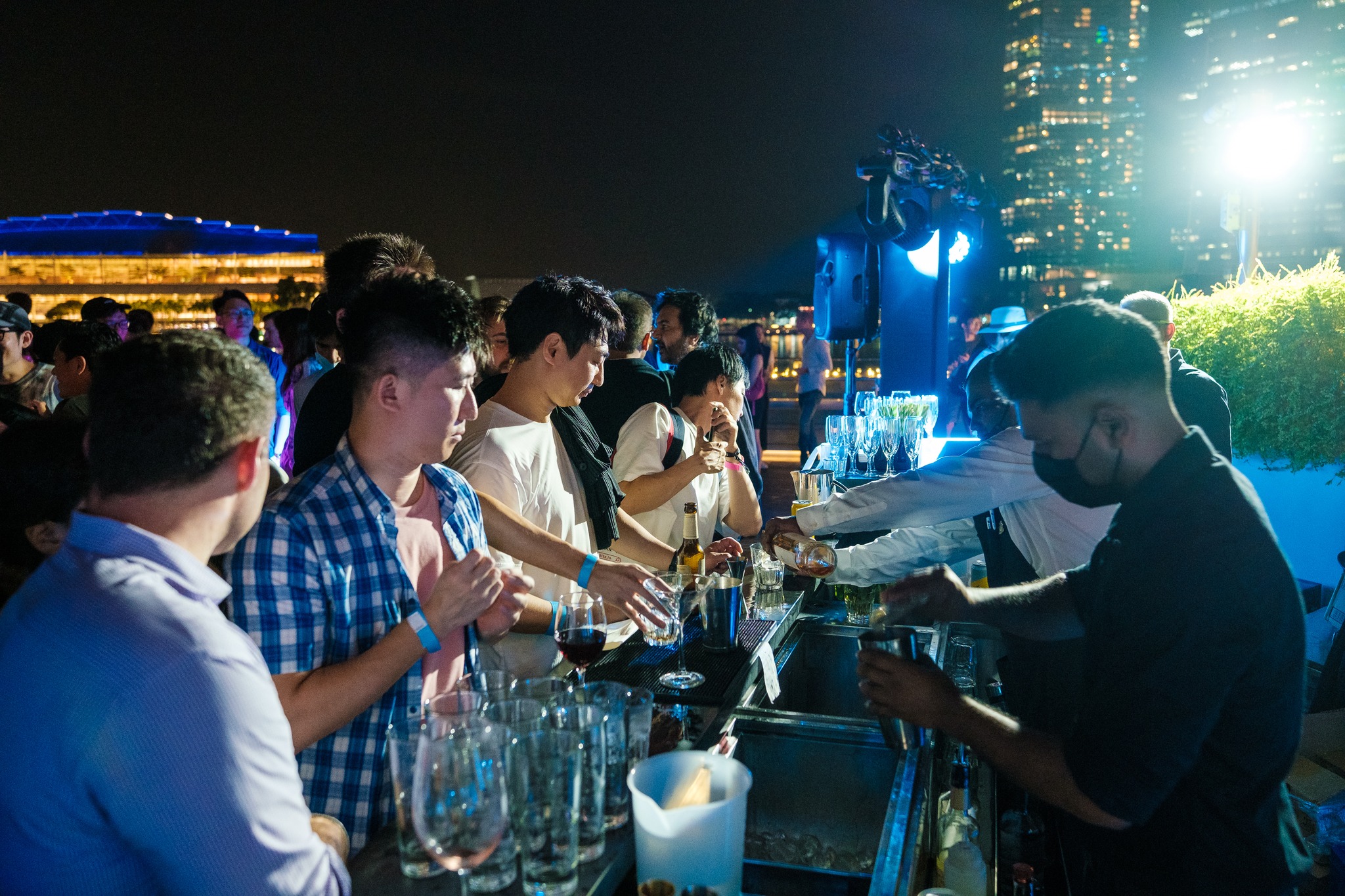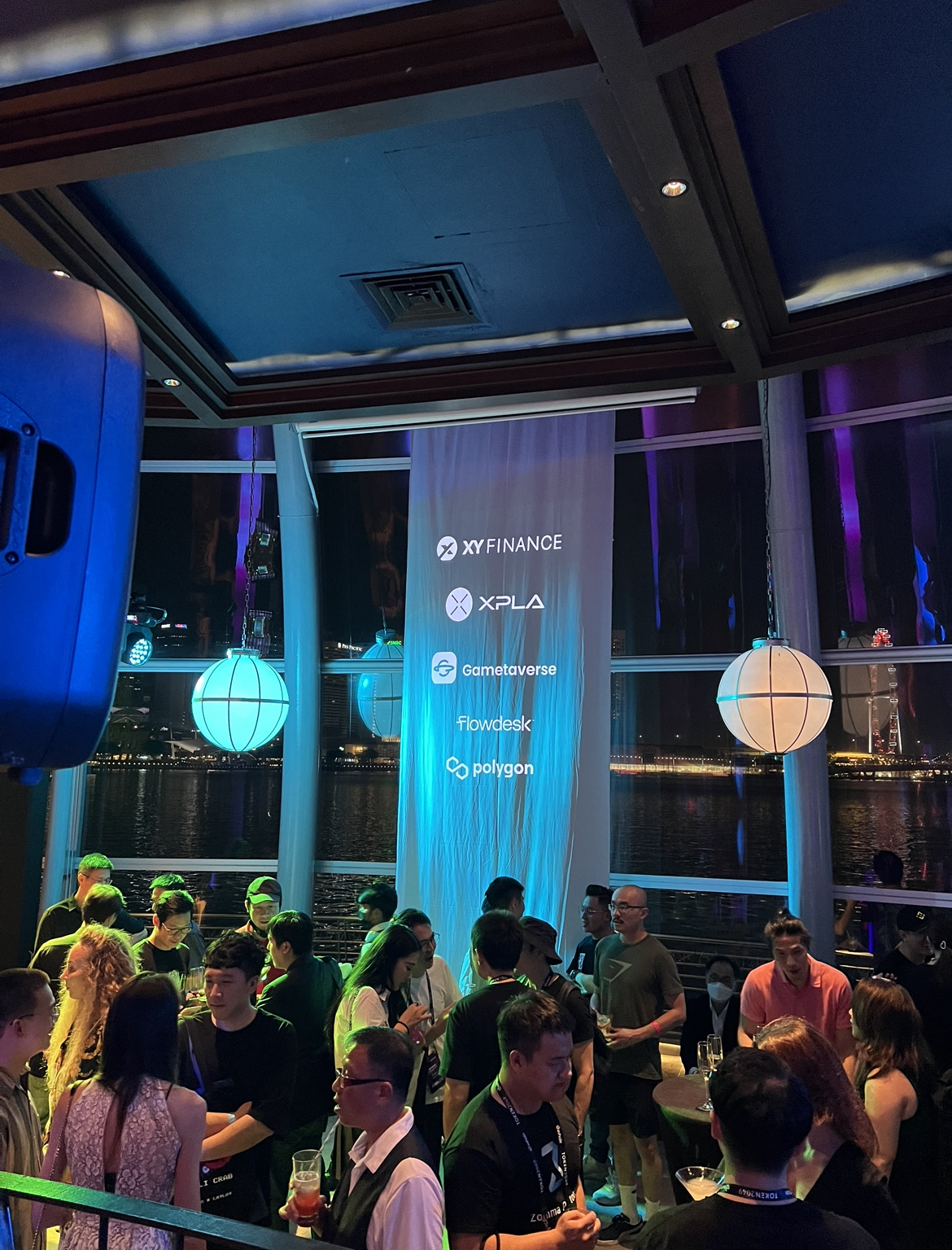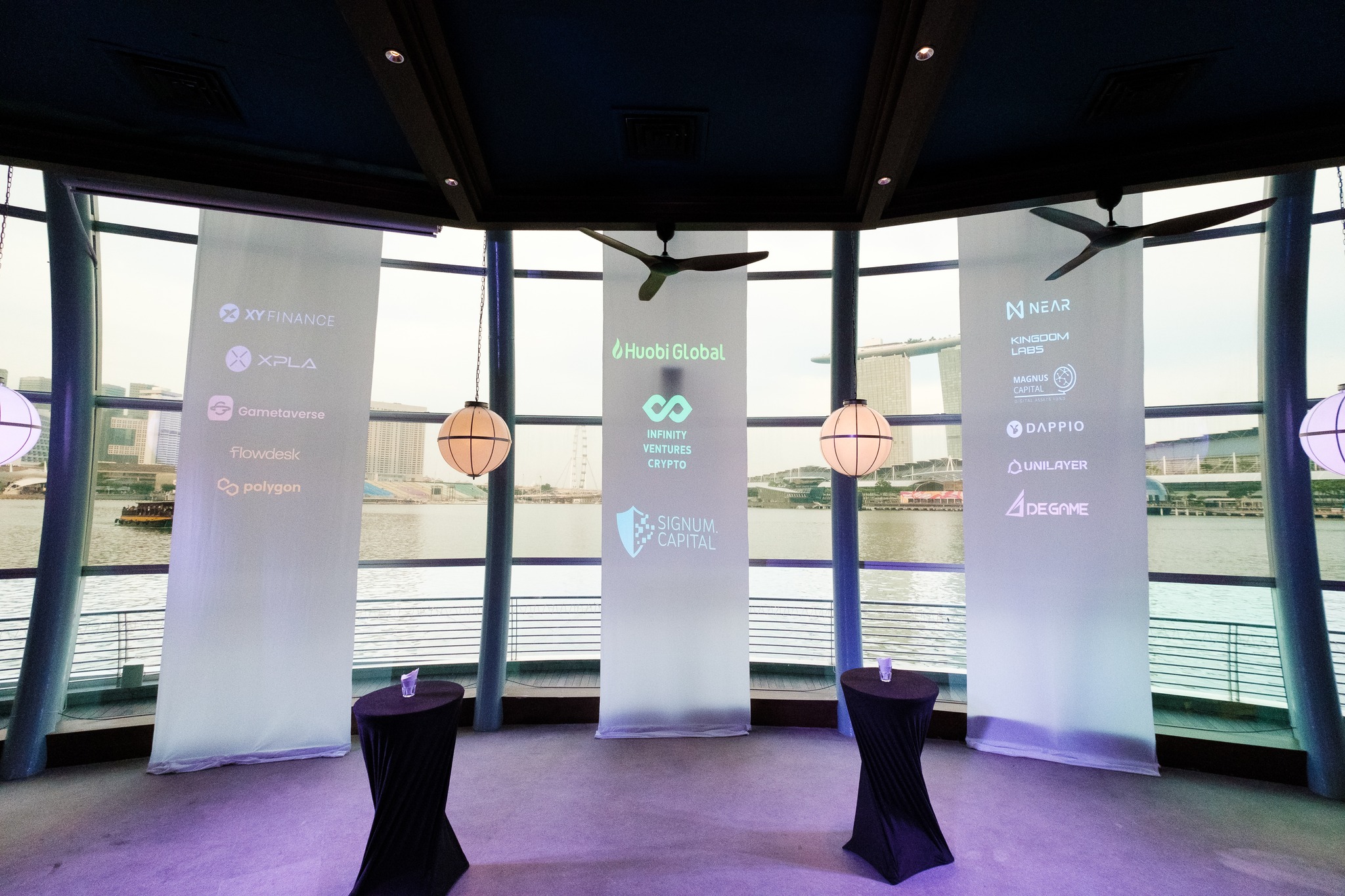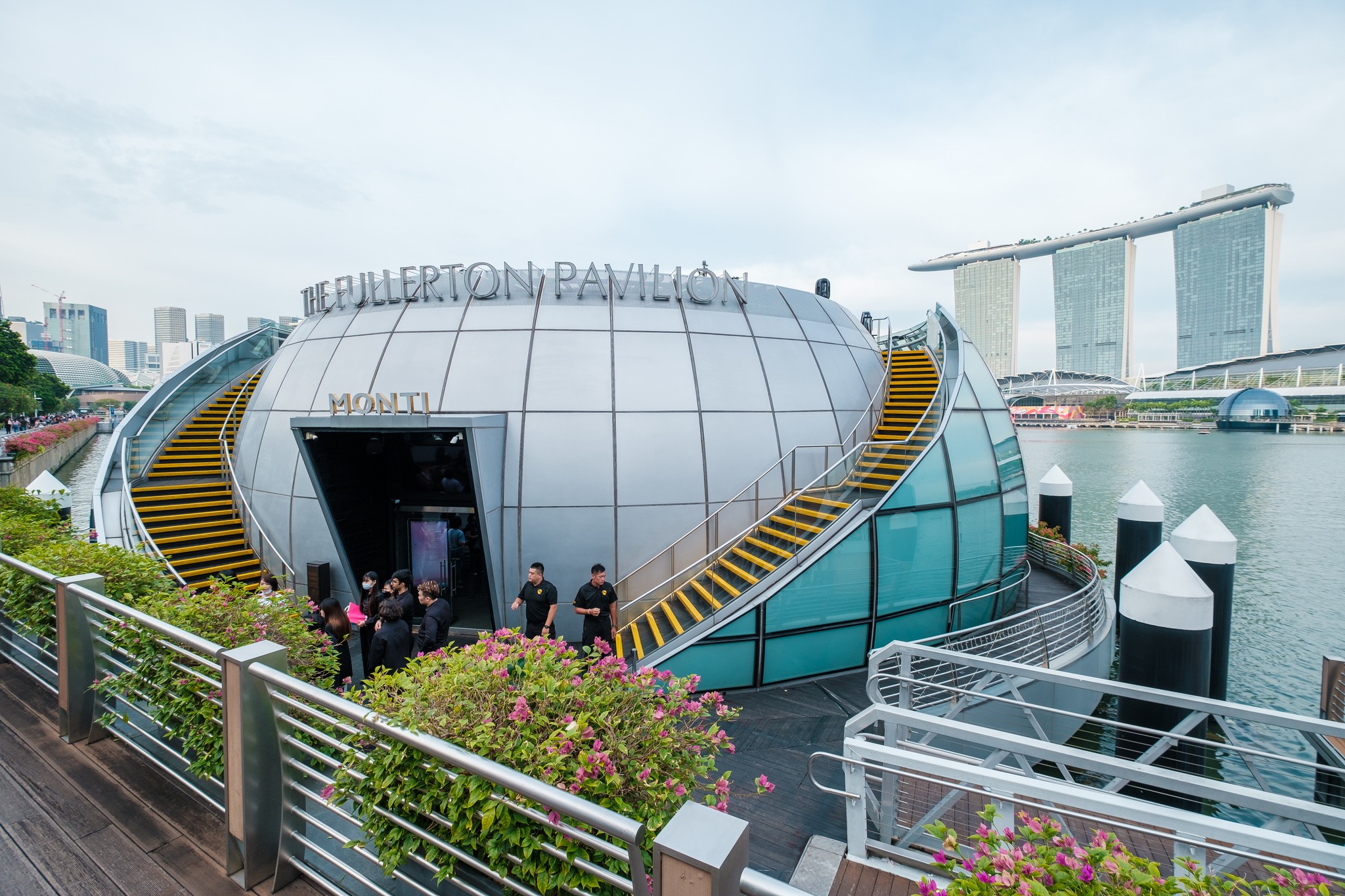 About Token2049
TOKEN2049 is a premier Web3 event, organized annually in Singapore and London, where decision-makers, entrepreneurs, institutions, industry insiders, and investors in the global crypto ecosystem connect to exchange ideas, network, and shape the industry.
---
About XY Finance
XY Finance is a cross-chain interoperability protocol aggregating DEXs & Bridges. With the ultimate routing across multi-chains, borderless and seamless swapping is just one click away.
XY Finance Official Channels
XY Finance | Discord | Twitter | Telegram | Documents | Partnership Form